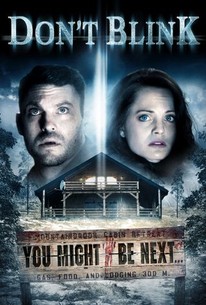 Don't Blink
2014, Mystery & thriller/Sci-fi, 1h 32m
0 Reviews
500+ Ratings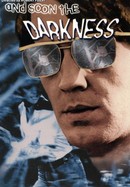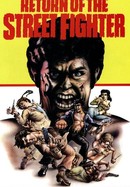 Return of the Street Fighter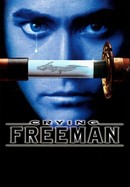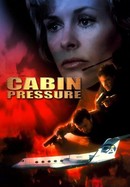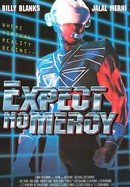 Where to watch
Rent/buy
Rent/buy
Rate And Review
Movie Info
Ten friends arrive at a remote mountain resort for a weekend of relaxation but find it deserted. Bewilderment turns to terror as members of their group begin to disappear one by one.
There are no critic reviews yet for Don't Blink. Keep checking Rotten Tomatoes for updates!
Audience Reviews for Don't Blink
Tempers its intrigue with disappointment.

This was such a bad movie. I looked up reviews and there were actually good reviews about it. How? How is that possible? The movie is about a group of friends that get together at a remote resort to hang out. While they are there, they realize the place is deserted and everyone is missing. They later discover they start disappearing too. Then the movie ends. There is no plot to this movie. There is no storyline. None of the characters are important let alone even developed. There are so many characters and their only purpose is to disappear. They have no other purpose. There is a little depth but really not much at all. The two points of depth were "I'm pregnant and my husband doesn't know yet!" and "my ex is going to be on this trip and my wife is pregnant and I know she's pregnant I'm just waiting for her to tell me." Other than that the characters are all flatter than a pancake that's been run over by a Mack truck. People were reviewing this movie like "OMG I love mystery! It's such a mystery! I want to watch it again to see if I can figure out the mystery!" Umm....sorry to break it to you, but there is no mystery. People are disappearing and nobody knows why. The characters don't do anything to figure out why they're disappearing and the writing doesn't have ANY reason for the people to disappear. I don't even think the director/writer knows why people are disappearing. He's like "hurr durr I'm going to write a movie and have people disappear for no reason. Then i'm going to let the audience "interpret" what they think is happening and they're going to think it's like so deep man. It's a genius idea." No. It's not a genius idea. Only a fool would watch this movie and say it's deep. There is nothing deep about this movie. There's no mystery. There's no character arches. Nothing changes in the movie. You can interpret and try to solve whatever mystery you think is there, but the writing is so poor, it's a waste of time. There's no mystery to be solved. The movie starts with a bunch of shallow characters going to a remote cabin. The movie ends with one shallow character leaving the cabin. The audience is left with nothing. Someone on RT said the actors were bad. They absolutely 100% were not bad actors. Given the shallow characters they had to play (literally not developed with any backstory or anything), I think the actors did a phenomenal job. So don't hate on the acting, hate on the writing and direction.

Independent Horror films are always hit or miss, there is no in-between. They are either better than any Hollywood movie or as awful as a film can be, Don't Blink is part of the latter. Ten friends in four cars go away on vacation, to a small resort village in the middle of nowhere. When the group arrives they are shocked to find, the town is abandoned, so why don't they just leave? All four cars are low on gas and of course the pumps at the only gas station in town don't work, for that matter neither do any of their cell phones, what are the odds? I don't know about you, but if I was in the situation, I'd run away as fast as I could, but these geniuses decide to huddle up in the main cabin and hope for the best. As they try to keep calm, members of their party start to vanish, one by one, in the blink of an eye, and soon, the group descends into madness. The whole premise of this film is ridiculous and the budget is so small, that most of the film is shot in the same location. As far as what's happening to them, don't think you'll ever find out, because that is supposedly the scariest part of the whole thing. Don't Blink, sounds like it would be fast paced and exciting, but it's as slow as can be, with a lot of talking, by a lot of stupid people, who are in a situation that would never happen. The dialogue is amateurish, the bad acting is the only real joke in the film, and the ending makes the whole thing just a complete waste of time. Even though I see movies like this from time to time, I'm still amazed that someone thought that something like this deserved to made into a feature film, and I continue to wonder if anyone reads these scripts before producing the film.

This isn't that bad of a film, but it really ends up feeling like an extended Twilight Zone episode. They even make mention of this as the shit starts to hit the fan. I didn't entirely dislike this movie, in fact I think the concept is good enough to where you wanna see where the film is headed. But, honestly, a big problem for the film is the fact that it feels twice as long as it should've been. It's like this was meant as an episode for another Twilight Zone revival episode but it got canned because the series didn't get picked up. So, thinking that they had a winning script on their hands, they decided to stretch everything out so the film was as twice as long as it should've been. It probably wasn't planned like this, at all, but that's how it comes across when you're watching it. Don't get me wrong, the movie is certainly watchable and there's some solid acting from all involved, but there's nothing really that special about the movie and, honestly, it all just feels a little dull and uninspired. Uninspired in the sense that they knew they had an intriguing concept and hoped that that would be enough to carry the film. Newsflash: It isn't. Again, you're intrigued enough to want to see it through to its end, but that doesn't mean you'd necessarily like a lot of it. While the idea of people disappearing when no one in the group is looking at them is certainly a fine one, I think it leads to a lot of unsatisfying moments. Not creatively, but I mean, at least, Mena Suvari's sudden disappearance from the film never to be seen again. That's unsatisfying in the sense that I think Mena is a talented actress and it's really disappointing to see her not get a lot of screen time before she just, literally, disappears. Like it's honestly a waste of her talents. That's the really disappointing part of it. And, of course, this is one of those movies where they don't bother explaining what happened, so if you're expecting to find out, then don't. You will be severely disappointed. It always came across, to me, like one of those types of film where nothing is explained, so I wasn't actually disappointed about that. That never actually bothered me as much as the film being a little dull to get through was. The pacing certainly left a lot to be desired. It doesn't help that the film felt considerably longer than it had any right to be. With that said, it's not a terrible film. Decent concept and acting make this watchable at best, below average at worst. It's nothing that you need to see, however.
See Details