What to know
critics consensus
While admirably intelligent and well-cast, Don't Let Go suffers from a formulaic approach compounded by its uneven writing and an awkward tonal balance. Read critic reviews
You might also like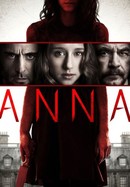 Rate And Review
Movie Info
Detective Jack Radcliff gets a shocking phone call from his recently murdered niece Ashley. Working together across time, they race to solve the crime before it can happen.
Critic Reviews for Don't Let Go
Audience Reviews for Don't Let Go
It's a time-displaced mystery where two people, a police detective (David Oyelowo) and his teenage niece (Strom Reid), are trying to communicate across space and time to prevent a personal tragedy, namely the niece's eventual murder. He's two weeks ahead time-wise and making use of his advanced knowledge and her insider info to better understand what went wrong that fateful night. If it sounds a bit like 2000's Frequency, featuring a father and son across the decades with a ham radio, that's because it's pretty much Frequency. No matter, this is the high-concept stuff of fun, clever structural gamesmanship, tapping into the past and future to solve a crime. Writer/director Jacob Estes (The Details) has a good first draft but the script needed more work. It starts off rather slow, takes more time than needed to establish its rules, and even after those rules are somewhat hazy, like when Oyelowo gets a download of new memories from his future self. To say the story gets a bit convoluted is an understatement, and the ending feels more like a rush to a finish rather than a carefully planned conclusion. The best asset the movie has is the relationship and performances from its stars. Oyelowo is a man rushed against an impossible task, and his fevered and harried performance does much to communicate the burden placed upon him. Reid (A Wrinkle in Time) is very good as an inquisitive teenager who has to process the looming danger that hangs over her head, plus just being a teen girl in L.A. Both of these actors are at their best when they're together (via magic phone calls; are texts not magic?) and pushing each other to succeed. There's great potential in the unlikely partner dynamic with them as well as a resonating personal motivation to drive the movie. I just wish Estes and the filmmakers had slowed things down and given their setup more thought and experimentation. It kind of goes in rather predictable and mundane directions, including having a super killer that seems anything but. Don't Let Go (a painfully generic title destined to be forgotten) feels like it could have worked a limited run miniseries, or, barring that, a better paced and developed film. Nate's Grade: C+
Quotes
There are no approved quotes yet for this movie.