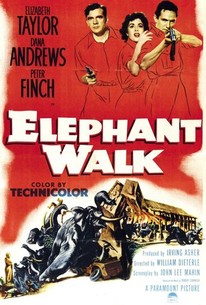 Elephant Walk
1954, Adventure, 1h 43m
10 Reviews
1,000+ Ratings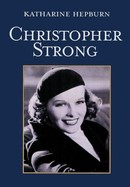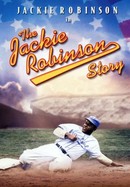 The Jackie Robinson Story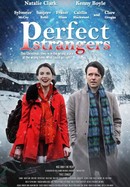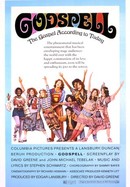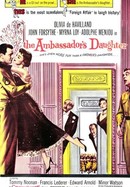 The Ambassador's Daughter
Where to watch
Rent/buy
Rent/buy
Rate And Review
Movie Info
When John Wiley (Peter Finch), an affluent plantation owner, brings his new wife, Ruth (Elizabeth Taylor), to his estate in the jungles of Ceylon, she's overjoyed by the exotic location and luxurious accommodations, until it becomes clear her new husband is more interested in palling around with his friends than spending time with her. Left alone on the plantation, Ruth strikes up a friendship with the foreman, Dick Carver (Dana Andrews), and it isn't long before a love triangle develops.
Audience Reviews for Elephant Walk
Lavishly mounted by MGM this story (stolen from Hitchcock's Rebecca and tweaked some a little with an implied love triangle) concerns poor fish-out-of-water (Liz Taylor) newly arrived to new hubby's (Peter Finch) palatial digs out in the jungles of Brit colonial "In-Jah", where hubby turns into a bit of a sticky wicket. Should she stand by her bipolar man or flit into the waiting arms of the virile overseer (Dana Andrews)? While the poor girl's still deciding some local wildlife take the story's indecision into hand and destroy the palatial digs, which was what this nearly two-hour movie was really about anyway, the destruction of the palatial digs. So, uh, watch the movie or simply Youtube the end and skip the empty lavishness.

A wealthy tea tycoon sweeps small-town Elizabeth Taylor off her feet and carries her away to his remote jungle plantation in Ceylon. Once there, his young bride discovers that her husband's enormous mansion was built directly across an active elephant trail, bringing people and pachyderms into constant conflict. <i>Elephant Walk</i> is a product of the 1950's and it's under-tone of post-war prosperity attests to that fact. Taylor is beautiful and principled and virtuous, the picture-perfect bride. Her husband, Edward Ashley, is struggling with the lingering specter of his over-bearing, recently deceased father and his own heart-felt compassion for his wife. Add to that a handsome plantation manager in the form of Dana Andrews and you've got the makings of a melodramatic love triangle. The cinematography alone would make this film worth watching, but the sight of Elizabeth Taylor being pursued by a herd of rampaging elephants is the image that every classic movie fan will want to see. <i>Elephant Walk</i> isn't for everyone, but for those of you who can appreciate old-school Hollywood glamor and big budget studio productions it's highly recommended.

Well, it was kind of the same story as Rebecca, except in Sri Lanka and a lot of mad elephants, and not as good. Yeah.
See Details