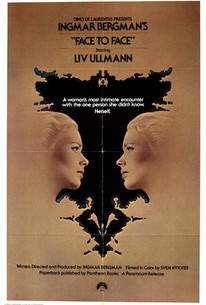 Face to Face
1975, Drama, 2h 16m
18 Reviews
500+ Ratings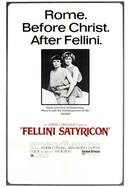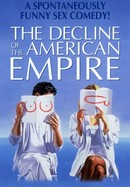 The Decline of the American Empire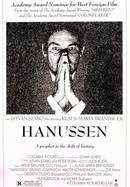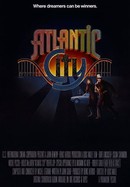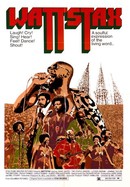 Rate And Review
Movie Info
Dr. Jenny Isaksson (Liv Ullmann) is a psychiatrist whose temporary summer gig at a mental hospital offers only modest responsibilities. With her husband out of the country for a seminar and her daughter at camp, Jenny moves in with her grandparents, expecting a relaxing few months. But it isn't long before unpleasant memories of her childhood, the sudden appearance of strange apparitions and a near-rape push this otherwise stable woman to the very edge of sanity.
Audience Reviews for Face to Face
The Greeks were the first to understand it: the best dramatic performances are given by women because they have a way of letting out every emotion with the most compelling force. Bergman also understood this and I think his best movies are those that star women in tense dramatic situations: Persona, Cries and Whispers, Passion of Annam Through a Glass Darkly and Face to Face. The long and fruitful collaboration between Bergman and Liv Ulman is one of the greatest director-actor in movie history comparable with Fellini-Massina, Scorsese-De Niro and Welles-himself. Unlike other collaborations Bergman used Ulman in a variety of roles, always changing something substantial, never letting the viewer down. I knew Bergman can reach high intensity but I never guessed that he can go so far as he goes here. The story of a psychiatrist that thinks she has everything sorted out in her life but finds out that she has it worse than her patients really left me speechless. Bergman explored madness before in Hour of the Wolf; in that movie as in this one the viewer is confronted with the decision of what is real and what is in the imagination of the character making the cinematic journey thrilling and surprising

"Face to Face" falls short of the best Ingmar Bergman films, despite a harrowing, virtuosic performance from Liv Ullman. The plot is minimal, and has the unfortunate air of Bergman just laboring to contrive new ways to make a character miserable (this is not the first time I've had this reaction). Ullman is Jenny, a physician with a shaky background. Her mother was emotionally distant, and discouraged shows of affection. Both parents later died in a car crash. Her grandmother was domineering and abusive, and her grandfather is now entering a painful state of elderly helplessness. Her job is stressful, and involves dealing with mentally unstable patients. Jenny is married and has a daughter, but has affairs and has alienated her child. Her husband Erik routinely spends time away from home on business. It's an environment where people pretend nothing is wrong, but privately know better. This is a depressing situation, but the details don't seem extreme enough to motivate the dramatic breakdown which Jenny suffers. Instead, the scenario just seems like an excuse for Ullman to flash her formidable acting chops (particularly dazzling during a vivid scene where her character deliriously reenacts past arguments with her grandmother). Initially haunted by visions of a grim crone with an eerie black eyeball, Jenny eventually turns suicidal, incapacitated and hysterical. She has spent years as a successful doctor, but now suddenly collapses. There is a specific trigger but, again, this incident doesn't seem quite traumatic enough to derail such an accomplished woman. Originally made for television, "Face to Face" has some bold nightmare sequences (a burning coffin here, a mutilated face there), but the cinematography is rather ordinary by Sven Nykvist's usual high standards. And the score is practically non-existent -- the opening credits are backed with the sound of lapping water, and music is almost absent except for one onscreen classical performance and a few slammed piano notes. Still, the main flaw is more fundamental: Unlike with most Bergman scripts, there is room for only one great role. (Note: I hear there is a 136-minute cut of this film, but I am reviewing the 114-minute version.)

This is something on the big screen.
See Details