Familiar Strangers
2008, Comedy/Drama, 1h 27m
5 Reviews
250+ Ratings
You might also like
Where in the World Is Osama bin Laden?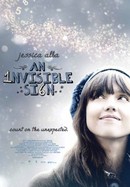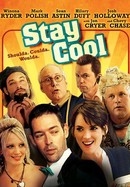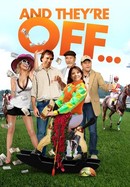 Rate And Review
Familiar Strangers Photos
Movie Info
A young man's (Shawn Hatosy) Thanksgiving reunion with his dysfunctional family redefines relationships.
Critic Reviews for Familiar Strangers
Audience Reviews for Familiar Strangers
The end of this film is rather effective, and during the last few scenes, I admit that I almost felt something for the characters. But these few moments of pathos do nothing to make up for the sheer boredom (a word I try not to use) of the first hour and fifteen minutes. The characters are remarkably uninteresting with few definable aspects - drawn, one might say, with a blurry pen. The situations are contrived - made up out of cliches. And if this attempts to be a comedy, I can find no discernibly amusing moment. More to the point, whatever happened with the Brian/Allison plot? The only mildly charming character disappears, and the movie sorely misses her and its overall point.

CAST: Shawn Hatosy, D.J. Qualls, Ann Dowd, Tom Bower, Cameron Richardson, Georgia Mae Lively, Nikkie Reed DIRECTED BY: Zackary Adler SUMMARY: Brian, who has moved away from his family and kept his distance for the past several years, is reluctantly returning for Thanksgiving despite having an unresolved conflict with his father, Frank. Frank feels he has failed as a father, having lost the ability to connect with his maturing children. The rest of the family includes mother Dottie who holds the reins of the family beneath the surface, brother Kenny who is a twenty-something that has not yet found his path, sister Erin who is struggling to find herself after a painful divorce, and Erin's young daughter Maddy, truly wise beyond her years. MY THOUGHTS: "Indie Comedy Drama that takes some time to really get rolling as you get to know the characters, and then gets really interesting. I personally liked Kenny. He really brings the laughs. Well I find him funny and most relatable since that is the kind of things I do in my family. I kid the most and make a joke out of every situation. It is a film some can relate to including myself. Some parents really don't know how to make the transition from being a parent to a child to being the parent to an adult. Good story. If you have the patience for the slow start it gives." (DONKEYBALL HAS TO BE THE BEST REDNECK GAME EVER....LOL..)

My type of film... a little nutty, a little real, and a whole lot of funny weirdness. Cute!
Quotes
There are no approved quotes yet for this movie.