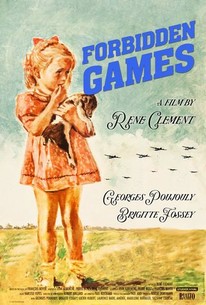 Forbidden Games
1952, Drama, 1h 27m
18 Reviews
2,500+ Ratings
Rate And Review
Forbidden Games Photos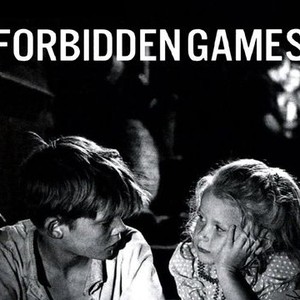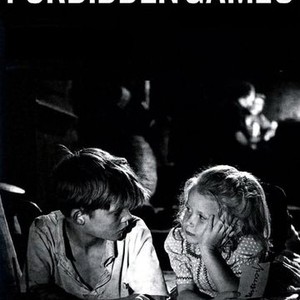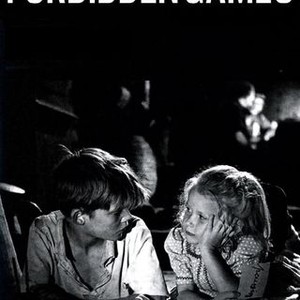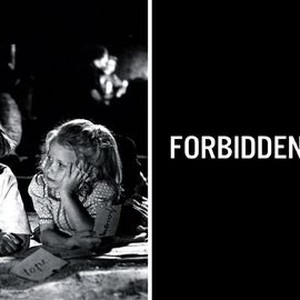 Forbidden Games (1952)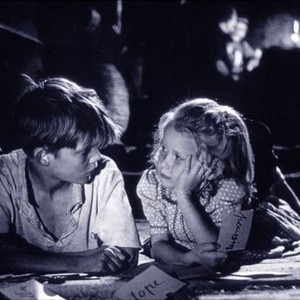 Forbidden Games (1952)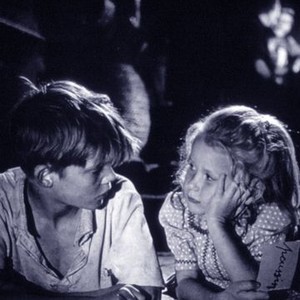 Forbidden Games (1952)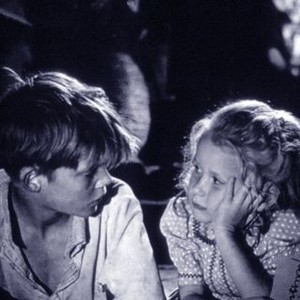 Forbidden Games (1952)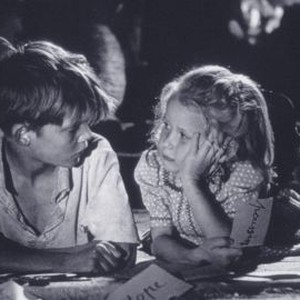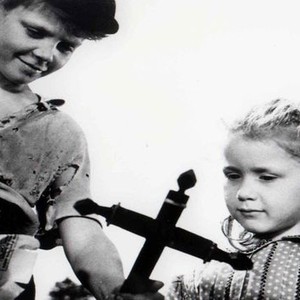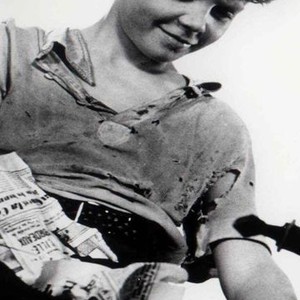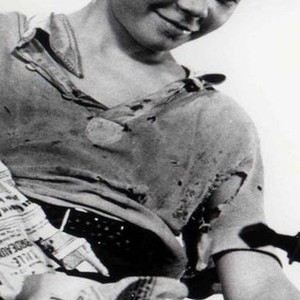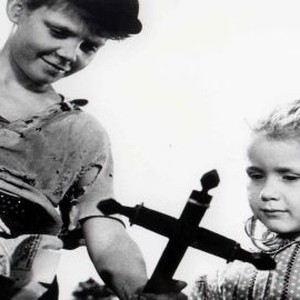 Forbidden Games (1952)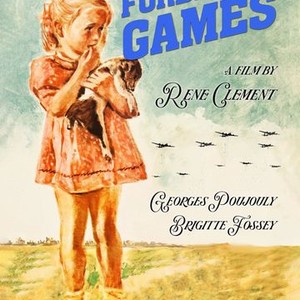 Forbidden Games (1952)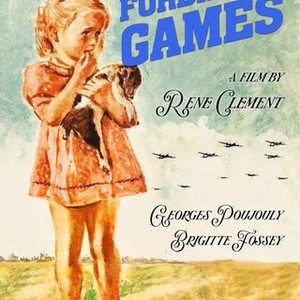 Movie Info
Orphaned after a Nazi air raid, Paulette (Brigitte Fossey), a young Parisian girl, runs into Michel (Georges Poujouly), an older peasant boy, and the two quickly become close. Together, they try to make sense of the chaotic and crumbling world around them, attempting to cope with death as they create a burial ground for Paulette's deceased pet dog. Eventually, however, Paulette's stay with Michel's family is threatened by the harsh realities of wartime.
Audience Reviews for Forbidden Games
Two children bond over creating a pet cemetery during WWII. The first fifteen minutes of this film are more effective than most blood-and-guts, modern-day war films. Focusing on the cavalcade of refugees and a little girl and her pet, director Rene Clement personalizes war that post-modern filmmakers balk from. The rest of the film follows Paulette, played with all the sweet innocence in the world by five-year-old Brigitte Fossey, and her friendship with Michel, a boy who lives on a farm. The children attempt to hold on to their innocence while coming to terms with the realities of death and war. The film loses me in the subplot about stealing crosses and neighborly rivalry; I suspect each of these relates to a metaphor Clement tries to develop or a commentary on religious comfort in times of sorrow, but I couldn't fully understand how the metaphor applied. Overall, <i>Forbidden Games</i> isn't a children's film, which is how many modern studios might have perverted it in order to fit the marketplace, and it isn't a war film; it transcends both generic categories and becomes something more profound.

Forbidden Games tells of a girl orphaned by war who met a boy from a peasant family. He loves her. She loves him. Theirs is not just a story of young star-crossed lovers, but more significantly, how war robs childhood of its innocence. It is a love story, with compelling selfless details and unfathomable depth. Unforgettable.

As I've said before stories with children in major roles are always a gamble for me. Rare is the child who comes across as believable, especially in dramatic situations. What a wonderful surprise this was as both Brigitte Fossey and Georges Poujouly do a remarkable job as Paulette and Michel. And not only are they the two youngest actors, they may well be the best two actors in the film (in my opinion). The first fifteen minutes of this film are (aside from some chessy stock war footage) truly gut wrenching. Which was completely unexpected coming from a film of this era and really set a tone for the trials and tribulations of poor little Paulette. Paulettes puppy Jocko was a real source of distress for me as well, although he is sort of the foundation (along with her parents) for what transpires later in the film. It was hard to get past some of his "scenes" without feeling uncomfortable. (Don't want to give too much away) While it does suffer from some predictable sub-plots and unintentional (era specific) cheesiness...the bulk of the film focuses on the innocence of children and speaks to their resilience. Though our two little scamps do go down a (slightly) dark trail, it is their love for each other that is the heart of the film. While this is no "Ponette" in terms of heartbreaking emotion...if the last ten minutes of this film dosen't tug on your heart strings...you may want to call a cardiologist and have your heart checked.

A quiet little film that explores how children respond when in a terrifying situation outside of their control. Brigitte Fossey is simply marvelous as the little girl dealing with the early days of WWII, and the loss of her family and her dog. She is taken in by a French farm family and forms an instant bond with the youngest son, who is a few years older than her. Their friendship and the innocence with which they channel their grief into a mutual project are the focus of the film. This reviewer is grateful for the editing choices, and the way the director was able to elicit such a range of emotions from this young actress. In the extras on this disc, we learn that he originally had sought an older child to play the girl, but recognized Ms Fossey's ability to channel her emotions in a way that made the character light up the screen. We also get to see the alternate beginning and ending that thankfully did not make the final cut. One is of the opinion that they were prepared in order to sell the film if it was deemed too dark. But the scenes would have lessened the impact of the film greatly and might have made it less enduring. Some scenes were difficult to watch, but must be understood in the context of the times. Children were certainly not coddled.
See Details