What to know
critics consensus
Stocked with solid performances, Freaks is a clever sci-fi/horror hybrid that suggests a bright future for co-writers/co-directors Zach Lipovsky and Adam Stein. Read critic reviews
You might also like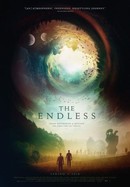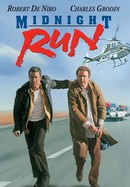 Where to watch
Rent/buy from $2.99
Free
Subscription
Subscription
Rent/buy from $3.99
Rate And Review
Movie Info
Kept locked inside the house by her father, 7-year-old Chloe lives in fear and fascination of the outside world. It's a place where Abnormals are a constant threat -- or so she believes. But when a mysterious stranger offers her a glimpse of what's really happening, Chloe soon learns that the truth isn't so simple -- but the danger is very real.
Audience Reviews for Freaks
In the not so distant future, human evolution takes the next step. Certain people start to develop superhero like powers and are referred to as freaks. They are easy to spot, as often times, after using their powers, they bleed from the eyes. As with anything they don't understand, the government sees these people as a threat and has started to hunt them down. One such family, having recently lost a wife/mother has gone on lock down in a suburban neighborhood, this is their story. After seeing the trailer for this movie I was intrigued, until I realized it was just a rip-off of the X-Men, without the special effects. Basically they promote this thing like it's the next big thing in Science Fiction, when it's just a very old idea that's been done to death. As for the film itself, it takes forever to get going and even longer for you to realize just what the hell is going on. This crazed father is babbling on making no sense and keeping this little girl locked in this house. All she seems to care about is ice cream, more so than the life of her father or her personal safety, the whole thing was just so bizarre. As for the cast, there really wasn't any chemistry, Emile Hirsch was just awful, playing this paranoid babbling idiot. He's paired with Bruce Dern, who is far too old to really do much of anything, and then there's Chole (Lexy Kolker), the little girl stuck in the middle of all it. The bottom line, Freaks is an idea that has been done and done again, with a cast that so vastly different, that really doesn't click on any level. Worst of all it takes so long to get going and explain what's going on. By the time you finally get it, you've really stopped caring. Freaks looked cooled and has a trailer that will suck you in, but ultimately it's a disappointment.

Freaks wasn't a movie even on my list to watch. I saw the reviews on here and since it was available, I took the gamble, that paid off. Incredible filmmaking maintains secrecy for the plot and it reveals itself at the correct moments. Strong cast ensure this character driven film is never boring, and sets an ending that is tough to watch. This film is exactly why indie cinema is required. It's a strong storyline with ambitious plot points and visually harrowing to watch. It's funny that this low budget film is more compelling than any of the X-men films created by Fox Studios. They had the property for over a decade and never created anything remotely close to this. Filmmakers have a strong future and I can't recommend this enough. 04/01/2020

I really wasn't sure about Freaks. It's several different movies at once, and I was pretty sure I wasn't going to like it after experiencing the first half, but by the end I realised I was very wrong.