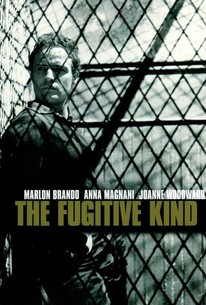 The Fugitive Kind
1960, Drama, 1h 59m
17 Reviews
1,000+ Ratings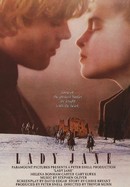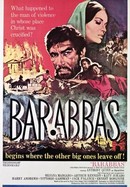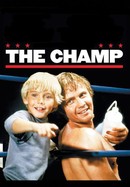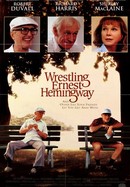 Wrestling Ernest Hemingway
Rate And Review
Movie Info
When drifter Valentine Xavier (Marlon Brando) arrives in a southern town, he catches the eye of the married Lady Torrance (Anna Magnani) and the oversexed alcoholic, Carol Cutrere (Joanne Woodward). Both vie for his attention, with Lady Torrance emerging victorious, offering Xavier employment in her general store, while her cancer-stricken husband is bedridden upstairs. After impregnating Lady Torrance and butting heads with friends of her husband, Xavier must make a crucial decision.
Genre: Drama

Original Language: English

Director: Sidney Lumet

Producer: Martin Jurow, Richard Shepherd

Release Date (Theaters): wide

Release Date (Streaming):

Runtime:

Distributor: United Artists

Sound Mix: Mono
News & Interviews for The Fugitive Kind
Audience Reviews for The Fugitive Kind
Wow, Sidney Lumet didn't even make it out of 1959 without making the sequel to "The Kind of Woman". "She was a nice girl, a proper girl, but one of the fugitive kind!" Man, I sound old for knowing about Guy Mitchell's "The Roving Kind", and for knowing about this film, because if we're looking at chronological order, the TV show "The Fugitive" is "kind" of like this film. This film must have been for Marlon Brando fans who wanted to see more of him in "A Streetcar Named Desire", because it's also based on a Tennessee Williams property... or rather, on two Tennessee Williams properties. This film takes its title from "Fugitive Kind", but it's based on "Orpheus Descending", which has a freakishly awesome title, certainly more so than this film. It's weird how Williams will come up with titles as cool as "A Streetcar Named Desire" and "Orpheus Descending", and write, not one, but two things titled "Fugitive Kind". Yeah, well, this title might not be as cool as that of "A Streetcar Named Desire", but I personally think it's a better film, even if it isn't substantially less melodramatic. Tackling very relatable themes and very believable, rather edgy conflicts, this film is actually not all that histrionic, and when it is, more often than not, the storytelling and acting are so tight and inspired that you buy into everything regardless, but make no mistake, not everything sells in this gothic melodrama, whose romantic angles are particularly melodramatic, and whose character motivations are not consistently convincing. There may even be something a little superficial about certain aspects of this drama, and in so many ways, this film transcends dramatic superficialities of the time pretty remarkably, thus making it harder to disregard the lapses into dramatic superficiality that in turn make it harder to disregard the natural superficialities of this intimate, dialogue-driven affair. There's only so much one can do with a drama this talky, and still, with all of the chatter, only so much is truly explained, for although the ambiguity of this southern gothic is intentional, the immediate development segment is near-vacant, and the gradual exposition is either filed down or forced into the consistent dialogue, distancing you a bit from mostly well-drawn characters, and leaving transitions between focal shifts too undercooked to flow all that organically. Being that this story is thin, it doesn't see too many focal shifts, yet there are enough for focal unevenness to set into the plotting, and although that's not to say that the focus of the dialogue pieces don't jar into filler at times, the storytelling is at its most awkward when it focuses too much on supporting characters, or even forcibly incorporates and, for a long time, abandons important roles and narrative branches. Plenty is rushed in and out, and yet, all of the aimlessness to the disjointed focus mostly derives from dragging, in dialogue pieces that drive the film, and often stretch on and on, backed by a ponderous pace that is tight enough to keep entertainment value adequate, but sometimes loses too much steam to avoid a sense of blandness. Running around two hours, with a whole lot of chatter and a thin sense of progression and urgency to its conflicts, this film really is not much of anything beyond dragging, and after a while, even though it's consistently inspired and compelling, to one degree or another, something about it feels inconsequential. The film, not always convincing, meaty or fleshed out, and never really airtight, might be underwhelming to many, but to just as many, it ought to compel, maybe pretty thoroughly, breaking a lot of boundaries to be an almost richly rewarding gothic drama, complete with a haunting visual style. No matter how ahead of its time it may be, this 1960 film on a limited budget has to settle for a black-and-white palette that seasoned avant-garde cinematographer Boris Kaufman takes full advantage of, supplementing the gothic tone of this film by stressing shadows which contrast with the brighter spots stunningly, and primarily combine with the lack of coloration, and with a healthy dose of haunting visuals, in order to capture a sense of bleakness, while delivering on a number of images that are memorable in their being so aesthetically captivating. Kaufman's lens may be as exquisite as it can be for the time, but the stellar visual style of this film really needs realized scene structuring to thrive, and considering that the person calling the shots from the director's chair is none other than dramatic groundbeaker Sidney Lumet, it should come as no surprise that every scene is crafted with a keen aesthetic eye, and backed with a bitingly subtle atmosphere that may render the film sluggish from time to time, once material momentum begins to descend, but is mostly engrossing. This is a very intimate drama in concept, and Lumet, a directorial genius who was well ahead of his time, immerses you into this film almost every step of the way, obscuring the natural shortcomings deriving from this talky plot concept, and emphasizing themes regarding the value of life, through all of its misfortune, bleakness and uncertainty, that are important and rich with dramatic significance. For all of Lumet's directorial genius, a film this minimalist and sensitive with its subject matter largely relies on the quality of the writing, and although Meade Roberts' and Tennessee Williams' script is excessive with its dialogue and undercooked with a lot of its exposition, to the point of begetting focal unevenness, the dialogue is largely razor-sharp and buyable, and the characterization and dramatic storytelling, when realized, is extensively thoughtful, with enchanting ambiguities and, of course, a striking edge. The big treat in this film is how ahead of its time it is with its sheer audacity and fulfilled dramatic ambition, for although it can't completely transcend melodramatics in its story concept, and is occasionally a little too subtle for its own good, it's unafraid to tackle gritty, powerful and sometimes even disturbing content, and is penetrating even to this day, inspired both off of and on the screen. This intimate film's cast isn't very big, and every member holds his or her own, with standouts including the lovely Joanne Woodward as a self-proclaimed exhibitionist who is drowning in her own debauchery and passion for life, and the unevenly used, but powerful Maureen Stapleton as a dying old man who fears losing what he loves, including power. Of course, it's the leads who most stand out, maybe even as amazing, with the phenomenal Anna Magnani delivering on a sense of sophistication and grief, and crushing emotional range to sell the Lady Torrance characters' strength and vulnerability as a depressed woman who has faced too much defeat throughout her long life, while the dashing Marlon Brando presents his trademark quiet charisma and intensity at their most impeccable, defined by an enigmatic tension that makes the Val Xavier character riveting and unpredictable, an embodiment of the subtle effectiveness on which this drama thrives, too lacking in urgency and problematic in structure to be particularly strong, but also too compelling, even now, to not reward. Once the descent is completed (Seriously, they should have stuck with "Orpheus Descending"), occasions of melodrama join a minimalist plot concept and some expository lapses in reflecting a hint of superficiality in this drama which is mostly excessive, with aimless dialogue that begets certain focal inconsistencies and a number of slow spells, thus, the final product is a bit held back, but only shy of all-out strong, delivering on stellar cinematography that compliments the bleak themes of promising dramatic subject matter which is brought to life by ingeniously thoughtful and engrossing direction, sophisticated and genuinely edgy scripting, and outstanding acting, - especially by Anna Magnani and Marlon Brando - to where Sidney Lumet's "The Fugitive Kind" stands as a rewarding gothic drama that was ahead of its time, and remains engrossing to this day. 3/5 - Good

Brando and Lumet combine to make an underviewed and underappreciated film about a drifter who has "issues" (to say the least) with a married couple. Nice performance by Maureen Stapleton here as well.

Maybe if Kazan had directed this movie would have been more exciting, I don't know what the problem was, but this movie is incredibly slow and boring. The story seemed good, but I couldn't follow it very well.

Everything that you would expect from a Tennessee Williams play / film; unrequited love, compassion, lust, intolerance, hate, hope, brutality. And of course, lots and lots of over the top female characters ranging from "strong and determined" to "weak and crazy". For me the men (even in the major roles) are ultimatley "a means to an end" for the most part. There to serve as the catalyst for the inevitable breakdown of one (or all) of the female charaters. If it were anyone else this formula might become tedious, but WIlliams characters are always so interesting and complex and the worlds in which they reside so entrancing - that I'm always sucked right in and (depending on the actress/actor) completely engrossed. While this is far from Brando's best work, he gives us a great "Brando" for the most part. Which suites the role. Funny how much he goes on and on about how much he loves his guitar, but never really plays the damned thing! Joanne Woodward is fun to watch as the counties favorite crazy "Carol Cutrere", but I couldn't help but feel like she was channeling Carroll Baker from "Baby Doll". Which had come out a few years earlier. For me the star of this film is Anna Magnani, who to spite being a bit over the top at times (Fellini-esque?) delivers a powerful and touching performance. Just keep in mind that this (as with most of his work) was originally written for the stage so there is always a flair for the melodramatic. I think it would be hard (impossible?) to convert them to more traditional (toned down) "film characters", without loosing the charm that comes from the mind / pen of Tennessee Williams.
See Details