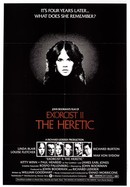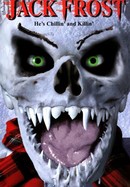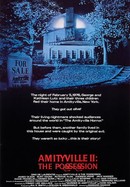 Amityville II: The Possession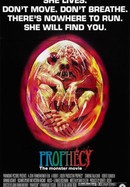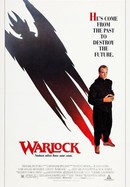 Where to watch
Rent/buy
Rent/buy
Rent/buy
Rate And Review
Movie Info
As a child, Jonathan (Peter Liapis) was almost killed by his father, Malcolm (Michael Des Barres), during a satanic ritual. After being saved and raised by Wolfgang (Jack Nance), who has kept him unaware of his background, Jonathan inherits Malcolm's house and moves in with girlfriend Rebecca (Lisa Pelikan). During a party, he jokingly performs a ceremony described in one of his father's books on black magic, not realizing he has unleashed small, demonic creatures known as "Ghoulies."
News & Interviews for Ghoulies
Audience Reviews for Ghoulies
Almost seems like someone had an idea for a bland cultist horror flick script, but was told "Gremlins are big, you gotta put some little dudes in this!", so they wrote in a couple of midgets, were subsequently told that didn't count, so wrote in some slimy puppets, but forgot to get rid of the bit they'd written about the midgets, and somehow made their bland idea straight-up bad. This came out the same years as Gremlins though, so I have no idea how it was allowed to happen.

One of Charles Bands best known cult creations which is curiously similar to the horror comedy released a year prior 'Gremlins'. Clearly the best of the bunch this ghoulie romp see's a young couple inherit an old house with a dark secret in the grounds and the bowels of the house (as usual for old houses). The young man of the new house finds an old spell book (as you do) and is slowly possessed into conjuring up the ghoulie creatures to...well I'm not sure, something to do with devil worshipping blah blah blah. The film is of course low budget and completely trashy but the small puppet creatures are actually pretty neat looking and fun to watch. Much like the puppets from 'Puppet Master' the creations do hold a nice appeal and do look cool, they are all hand workable so you mainly get faces shots and torso's. Not really any blood or gore but the odd decent makeup job and with some curious names in the cast (Sting lookalike Michael Des Barres). Like many cheapo horror films the first isn't too bad but they just ruin any self respect by churning out terrible sequels.

This is pure trash. The special effects were horrible and the plot was dull. <i>Ghoulies</i> is not exactly a quality horror / comedy, but it didn't suck badly enough for me to actively hate it. In fact, I thought that it was goofy enough to be amusing. The title creatures are a funny (if undeniably ugly) troupe of poorly manipulated puppets and unlike other films. Believe it, <I>Gremlins</i> is more successful, scary and funny than these ugly demons.

Bad writing, bad acting, bad special effects, good times!
See Details