God's Country
(1985)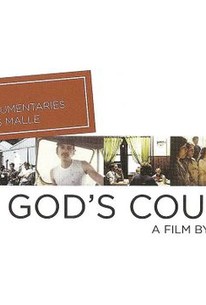 AUDIENCE SCORE
Critic Consensus: No consensus yet.
Movie Info
Louis Malle's heartwarming and thoughtful 1986 PBS documentary God's Country carries the viewer to Glencoe, MN, for a loving and enduring portrait of the local citizenry. It's a time capsule -- a snapshot of the prairie heartlands during the late '70s and mid-'80s (Malle shot the first segment in 1979, and returned six years later to film the conclusion). The first half is sweet, gentle, and lyrical, the second half heartbreaking, for by the time of Malle's return, the optimistic small-parcel farmers whom Malle introduces at the outset have been wiped out by the Reagan-era recession. (One or two even bigotedly attempt to use minorities as scapegoats for the economic devastation they have suffered -- which makes for a sobering, jarring, and utterly unexpected wrap-up to the piece.) Malle's strategy is to simply tour the town and meet the locals, cameras rolling, never knowing what to expect. And what in other hands might become mundane or dull here gains a sweet and genteel intimacy, laced with small doses of offhanded humor and poignant insight into the lives of these people; Malle's goal involves making viewers feel, by the end of the documentary, that they have become an integral part of this community -- and that the participants (despite scattered objectionable attitudes) are their friends and neighbors.
Critic Reviews for God's Country
All Critics (1) | Fresh (1) | Rotten (0)
A poignant film that captures something about the ordinary folks in the heartland of America that travels well across continents.
Audience Reviews for God's Country
½
"God's Country" is an engaging documentary wherein Louis Malle takes a genially respectful look at the small town lives and work of those in Glencoe, Mn, especially the one guy who inseminates cows for a living. In general, he is concerned with how such a homogenous community could exist in such a diverse country as the United States in 1979, with the wounds of the Vietnam War having just healed. To do so, Malle tries to get under the well-manicured lawns with him becoming obsessed with that most American of activies, lawn mowing. And then he returns five years later, to see how much their lives have changed and not changed in differing political circumstances, while also making special note of how much their kids have grown.
God's Country Quotes
There are no approved quotes yet for this movie.