Gog
(1954)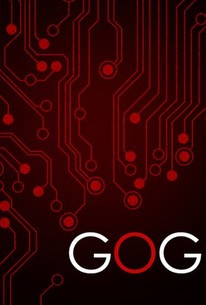 AUDIENCE SCORE
Critic Consensus: No consensus yet.
Movie Info
Gog--or GOG, as it was originally released, is another of Ivan Tors' speculative melodramas about the activities of the fictional Office of Scientific Investigation. This time, OSI operative David Sheppard (Richard Egan) looks into sabotage being directed against the New Mexico installation where the first manned space station is being built. The base is under the "command" of NOVAC, an anagram for Nuclear Operated Variable Automatic Computer. It turns out that NOVAC has been overriden by enemy agants, who've reprogrammed the computer to undermine the space-station project and even commit murder. To this end, NOVAC dispatches two robots, GOG and MAGOG, to do its dirty work. Can Democracy be saved? Gog was directed by Herbert L. Strock, who later helmed many episodes of Ivan Tors' Science Fiction Theater TV series.
Audience Reviews for Gog
It's silly junk and hopelessly dated but so earnestly played and ridiculous its good for a few laughs.
I was surprised that this film was released in 1954, its about the government doing space research and there lab and robots are taken over by a outside force what outside force we are never told, a good sci fi movie that mad the drive in and local theater in 1960 time frame, not a sleeper but not stellar either. 3 stars
Bruce Bruce
Super Reviewer
Gog Quotes
There are no approved quotes yet for this movie.