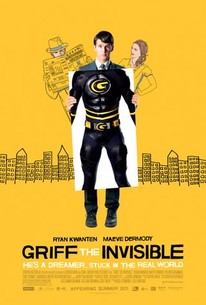 Griff the Invisible
2010, Comedy/Drama, 1h 33m
58 Reviews
2,500+ Ratings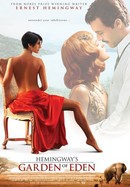 Hemingway's Garden of Eden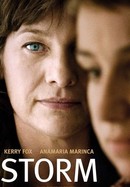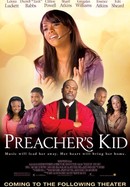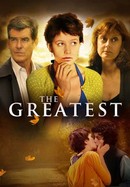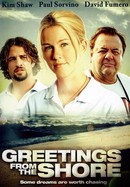 Where to watch Griff the Invisible
Free
Buy
Buy Griff the Invisible on Amazon Prime Video.
Rate And Review
Griff the Invisible Photos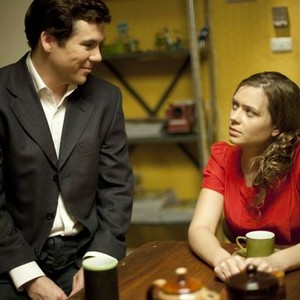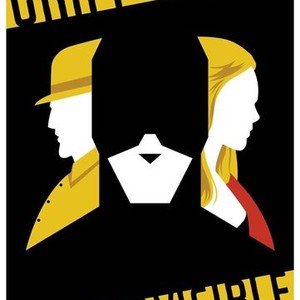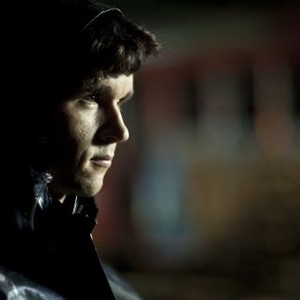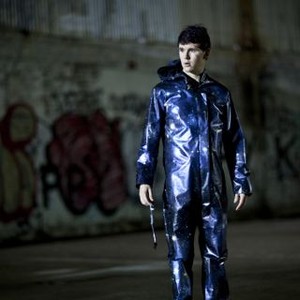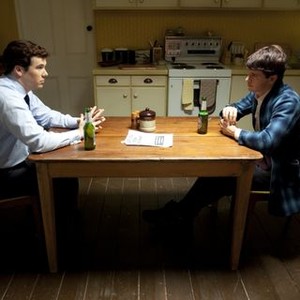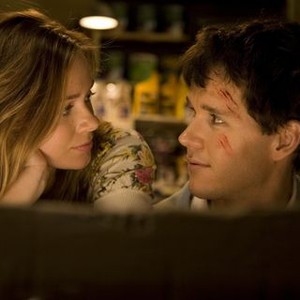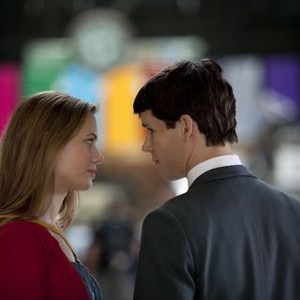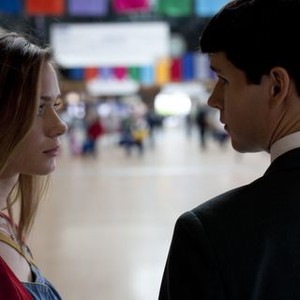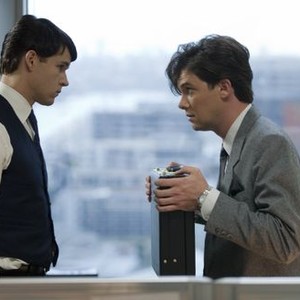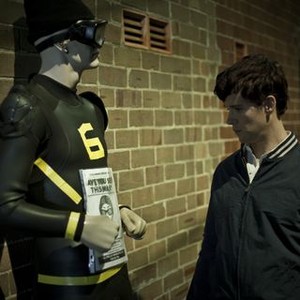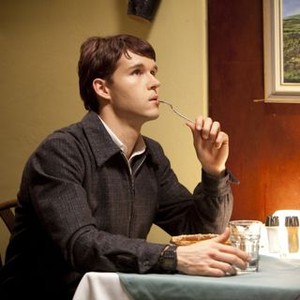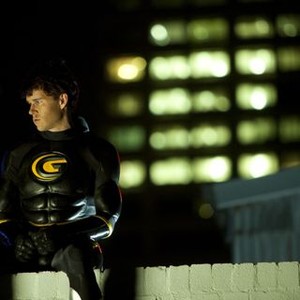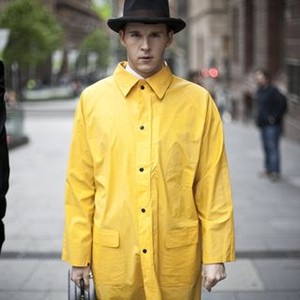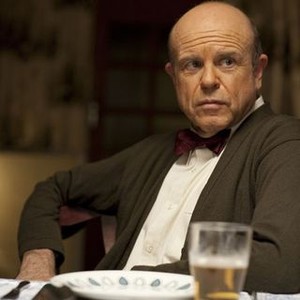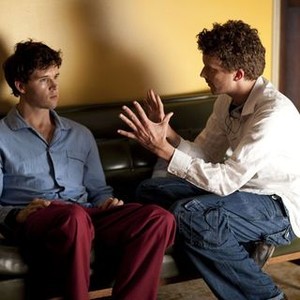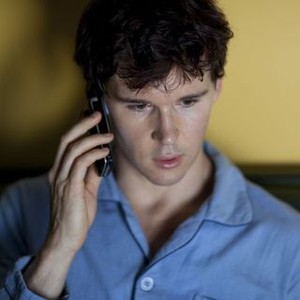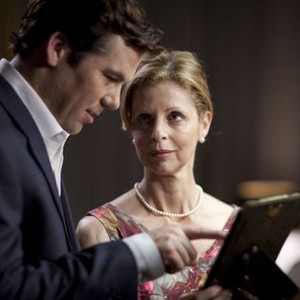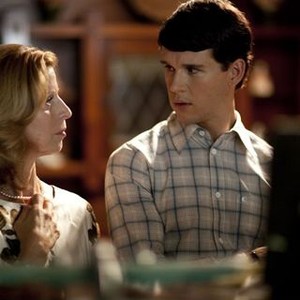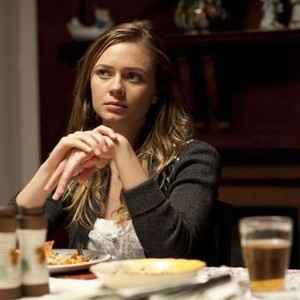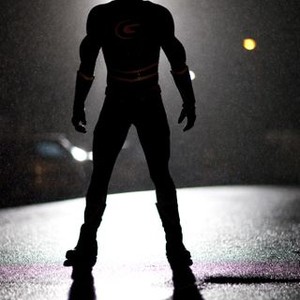 Movie Info
An office worker (Ryan Kwanten) who imagines himself a superhero by night becomes involved with a woman (Maeve Dermody) who has a few idiosyncrasies of her own.
Rating: PG-13 (Violence|Some Language)

Genre: Comedy, Drama, Romance

Original Language: English

Director: Leon Ford

Producer: Nicole O'Donohue

Writer: Leon Ford

Release Date (Theaters): limited

Release Date (Streaming):

Runtime:

Distributor: Indomina

Production Co: Green Park Films, Screen Australia
News & Interviews for Griff the Invisible
Audience Reviews for Griff the Invisible
Question: Do you ever feel invisible? You are standing there, existing in the world but no one seems to notice you or how special you are? I am positive a lot of you think this way but there is at least one person who gets you and when that happens - all is right in your world. An Australian film I just watched on Netflix, Griff the Invisible, touched on this subject. The movie stars Ryan Kwanten also known as Jason Stackhouse from TrueBlood speaking in his native Australian accent and playing a very different type of character. Anyway, he plays Griff, an introverted, awkward fellow who sees the world differently but who also lives in the world where no one really sees the true him. Um, not sure if I am describing it right.... The whole point of the film is that we all have our own perspectives on things but there are those rare few that no one understands and they become obsolete or unnoticeable to most. Bottom line, Griff thinks he is a superhero put here to protect the innocent which in turn makes him want to hide from others so no one figures out his secret (mission). Okay, that's enough detail of the story. Let's talk overall picture. Well, Griff the Invisible started off intriguing and with me wanting to know more about each character, specifically Griff. Ryan Kwanten was quite adorable as the awkward, unassuming chap who just wanted to do good deeds. He pulled off the innocence and detachment from the real world in a very convincing way. It was a big departure from his role on True Blood - the overly cocky yet not so smart character. Another element that stood out in Griff the Invisible was the cinematography/art direction. There were not a lot of special effects in this film but just enough to keep the story on the fantastical side. Also, the use of a certain shade of yellow was splattered throughout the film. It caught my eye as I enjoy color theory and know that yellow is an intense color to grab people's attention which is the opposite of what Griff wanted. It made me curious especially when the love interest wore the other two primary colors. Besides Ryan Kawnten and the visuals of the film, I finished the film with an unsatisfactory energy even though the ending made me smile. It started about halfway through the film, the story dulled and I found myself not really interested in the characters as much as I was in the beginning of the film. However, it was worth the viewing. Directed & written by Leon Ford, Green Park Pictures, 2010. Starring: Ryan Kwanten, Maeve Dermody, and Marshall Napier. Genre: Comedy, Drama, Romance. My favorite thing: One character (Melody) had some great lines in it. Some made me giggle. My least favorite thing: That the story wasn't well-rounded, I suppose. Rating: PG-13 Length: 90 minutes Review: 5 out of 10

Griff the Invisible is a strange take on the superhero genre. It's an Australian film that could use a little tweaking, but is still charming in its own right. The twists are fun though. It turns out not to be such a superhero kicking butt as a psychological type flick. Griff the Invisible is worth seeing. It's not a fast paced movie, but when you're in the mood for a slower film with a good story and likable actors, give this a shot.

Funny, charming and strange: exactly what you wouldn't expect. Full review later.

A sweet/sad little flick that is greatly bolstered by a terrific performance from Ryan Kwanten as a shy office worker who has either a second job as a super hero or a very interesting inner life. That question is the motor of the story, and it's enough to keep the thing chugging along, but the whole enterprise would probably crumble if Kwanten wasn't such a captivating presence. There's a probably-too-quirky love story here as well, although it's played with grace and charm, and a not-as-convincing brothers-as-helpers story that is also acted well but starts to strain belief. But again, if you only know Kwanten from TRUE BLOOD, this movie makes one thing clear: he's the real deal.
See Details