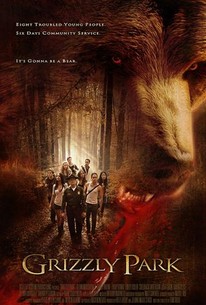 Grizzly Park
2008, Horror, 1h 30m
1 Reviews
500+ Ratings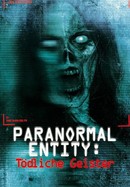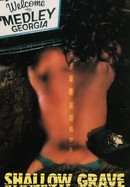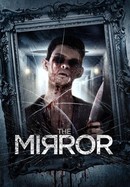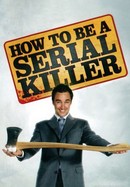 How to Be a Serial Killer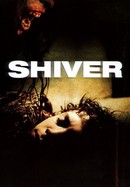 Rate And Review
Movie Info
A serial killer and a hungry bear stalk eight young adults who are fulfilling sentences of community service in a California state park.
Audience Reviews for Grizzly Park
A pretty good SyFy Channel movie with a good twist to it. It's better than alot other ones I've seen i'll tell you that.

One star movie, extra star for the use of the bear suit.

As ridiculous and as smile inducing as one would hope. A real grizzly bear trying to look mean, a guy in a bear costume trying to look scary. A film where the token black guy is called Mr. Brown and the fascist Nazi is called Mr. White. It's subtlety like that you just got to love. I really enjoyed the practical effects, and the fact that the bear could rip off your head by simply stroking it. The serial killer sub-plot is a nice red herring and allows for a bit of action during the suspenseful build-up. Morshower's talents are way above this, but he isn't too pretentious or up himself to think so. He gives it his all and has fun along the way. Rodriguez is simply beautiful and Brody the Bear has a bright future ahead of him. A B-Movie I shall be revisiting again and again when I have some beers to get rid of.

There are films so stupid they're simply a total turn-off. There are also films so stupid they're seriously insulting. And there are films so stupid they're COMPLETELY FUCKING AWESOME. And then another notch below, there's Grizzly Park. It's a common complaint among fans that too many horror films these days don't take the time to develop their characters before throwing them into bloody peril, and thus, we viewers couldn't care less what happens to them. A fair criticism, but what if the characters being ''developed'' are all jaw-dropping idiots, portrayed by actors who can't even successfully fake being in pain? THIS is Grizzly Park's biggest problem. The screenwriter's choice of setting absolutely nobody among its main young adults as a true protagonist turns the experience into a frustratingly long waiting game-- because frankly, we all know slashers are all about 'punishment', and with these eight airheads being paraded around as bear food for so long, well, it's not exactly what one could call a blast to anticipate their demise for so damn long. It feels like a chore-- and when a slasher film feels like a chore, well, you know it's all done wrong from the very start. The visuals alternately borrow from the 80's slasher cinema, to gay porn films, to trendy underwear ads and back. The moody, elegant score is also way too good for this kind of junk-- and accompanied by the classy opening credits and verse from II Kings, it all results into an unbelievably uneven mishmash. One minute it's really serious about its bear homicides and the ACTUAL! DANGER! OHMYGAWD!! (gotta love those sucky actors doing the best they can in shitty roles), the next one we get a cartoonish decapitation that's at once hysterically funny and embarassingly offbeat. Really... no, seriously, the tone, my god, is... so... fucking... STRANGE. It takes fucking forever to get to the killings... and when those numerous maulings occur (most of them in a five-minute segment involving a criminally unscary barnshed), it's as if we didn't even give a shit anymore. Grizzly Park's pacing should be put in prison. Thankfully, a real bear is used instead of an awful CGI creation. We see 'it' about three times for more than five seconds. Good times. Overall, the only death that comes close to being actually satisfying has to be when a chick gets one of her silicone boobs torn off by a bear, which is splattered on a tree. A bloody. Fucking. Tit. Splattering. On. A. Tree. Just motherfucking WAITt 'til you see the slow-mo shot of the severed breast bursting in silicone against tree bark. Seriously. When a moment like THAT is the hightlight of your film, well... You will see how profoundly moronic some horror films can still be, in 2008. God bless the DTV.
See Details