Policeman
2011, Drama, 1h 45m
18 Reviews
100+ Ratings
You might also like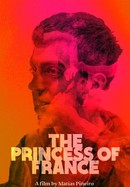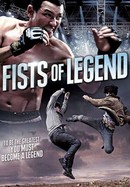 Rate And Review
Movie Info
A member of an Israeli anti-terrorist unit clashes with young radicals.
Critic Reviews for Policeman
Audience Reviews for Policeman
While some might be disappointed that "Policeman" does not resemble an average fast-paced episode of "Flashpoint," the movie's deliberate pace does allow for a thoughtful examination of today's Israel and the fractures that exist just beneath the surface. While the police and terrorists might not seem to have anything in common, they actually do, in that they resolve their disputes through violence. Yaron(Yiftach Klein) is the leader of an elite police unit who is also soon to be a father. As such, he looks after his wife Nili's(Meital Barda) every need, even carrying her very pregnant person up several flights of stairs. He is also lecherous enough to hit on a waitress who it turns out is only 15. Ariel(Gal Hoyberger), one of his comrades, has a tumor and the other men in the unit pity him before shifting the blame on a massacre onto him, albeit with his approval. By contrast, the terrorists do make some valid points. However, Shira(Yaara Pelzig), their spokesperson, is about the only stereotype in a movie full of three dimensional characters, as she seems to be a spoiled young otherwise undecided rich woman who is simply involved in the movement as a way of rebelling against her parents. But Pelzig's fierce performance makes up for some of that. With an intriguing structure that stays exclusively with each group for an act, I am still a little befuddled by the movie's final shot, like I missed something I should have been paying attention to earlier.

Only gets interesting in the last half hour
Quotes
There are no approved quotes yet for this movie.