You might also like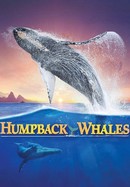 Lots of Kids, a Monkey and a Castle
Vita Activa: The Spirit of Hannah Arendt
Rate And Review
Movie Info
The story of immigrant Harry deLeyer and the plow horse he rescued from slaughter.
Critic Reviews for Harry & Snowman
Audience Reviews for Harry & Snowman
Partnership flourished between Harry the man and Snowman the lovely horse. Modern horsemanship would do well to watch and re-learn - the horse with the beautiful action, allowed to express itself and move freely; soft hands and reins, soft contact; just a thick snaffle bit; not even a drop noseband; and what a pleasure they were to watch, Harry the rider sitting quietly, both perfectly relaxed, and producing harmony in motion. And their myriad fans loved it. No heart attacks, no horrible injuries, no overbending, no sick short lungeing with the horse strapped into a constricted pose, no fighting. Snowman, a character in his own right, an old soul, intelligent and possessing a sense of humour, was respected, and had a happy life away from the showring, too; he was included in the lives of Harry's family and eight children, right up to the very touching ending. As Harry recognises, Snowman provided all of them with security, careers and a prosperous future. Harry & Snowman represented the American dream, which they created for themselves out of understanding and true friendship.
Quotes
There are no approved quotes yet for this movie.