Home Town Story
(1951)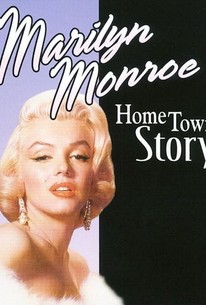 AUDIENCE SCORE
Critic Consensus: No consensus yet.
Movie Info
After politician Mike Washburn (Jeffrey Lynn) is voted out of office after just two years, he blames corporate America, and goes on a media attack against big business.
Rating:
NR
Genre:
,
Directed By:
Written By:
In Theaters:
On DVD:
Runtime:
Studio:
MGM
Critic Reviews for Home Town Story
There are no critic reviews yet for Home Town Story. Keep checking Rotten Tomatoes for updates!
Audience Reviews for Home Town Story
This low budget short movie has Marilyn Monroe and the Skipper from Gilligan's Island in small bit parts. Marilyn plays the secretary of the small town local newspaper and is only in a few scenes. This was the kind of short movies that the Hollywood studios used to make to train young directors and actors. This movie is about a liberal politician who is elected to the state senate based on being a war hero. In the next election when the country turns conservative after twelve years of Democratic rule. When he returns to his home town he takes a job as editor of his uncle's local newspaper. He decides to attack big business since he blames them for his election loss. First he sends the Skipper to the local manufacturing plant to see if they are polluting the local river. When he is told there is no pollution he starts to write editorials condemning the "high profits" of big business. In the movie $200,000,000 was considered "high profits". Today a company that only made $200,000,000 would be on the verge going bankrupt. He is just putting out the typical liberal propaganda from the 1930's. The owner of the local manufacturing plant comes by to try to convince him that when his company profits everybody profits. The editor won't accept that theory of economics due to his liberal ideology. For some reason this almost 30 year old man has a 10 year old sister and a widowed mother. When the school class of this little sister takes a trip to an abandoned mine she gets trapped in a cave-in. When the owner of the local factory organizes a rescue and then flies the injured girl to a big city hospital for a life saving surgery the editor/politician suddenly changes his opinion and suddenly realizes that profits are good since without the money from the profits his sister wouldn't have been saved. Why would a town with a factory and a newspaper not have a hospital capable of performing the simple surgery needed to save an injured young girl? Although the economic lesson being taught was notable and needs to be repeated today, the injured girl seemed a little heavy handed. The point of the movie was that when companies were making low profits in the 1930's there was high unemployment but when the profits increased during and after World War II, the unemployment went down and the economy boomed. Voters in the late 1940's understood this after 15 years of war and depression. The next 25 years the U.S. economy boomed until the liberals raised taxes and increased anti-pollution regulations in the 1970's and stagnated the economy. So in a way this movie was very prophetic. In the 1980's President Reagan promoted a pro-business atmosphere just as the subject of this movie promoted and the economy boomed again.
Donald White
Average programmer to fill the bottom of a double bill with Jeffrey Lynn his usual dull blank slate in the lead. He actually gives the film's worst performance not helping the meager story in the least. Somehow they managed to wrangle Oscar winner Donald Crisp into a brief appearance, his last onscreen work for three years-of course if this was the quality of stuff being offered no wonder he took a break, he's far better than this run of the mill junk deserves. This real interest and the only reason the film is sought out today is for the presence in the cast of Marilyn Monroe and to a much lesser extent the Skipper, Alan Hale Jr. Marilyn very much on the way up, her billing is far more prominent than the small part she plays would rate for anyone else, would play a few more minor roles like this throughout 1951. Within the year though she would be a minor star and within two a superstar permanently moving beyond this kind of routine assignment. She looks beautiful and handles the minimal demands of her secretary role well enough but she has a total of no more than five minutes screen time.
½
I'm usually not a fan of older movies, but this one was pretty good. It featured a decent plot, solid acting, and a well-delivered message.
Jeff B
Home Town Story Quotes
There are no approved quotes yet for this movie.