What to know
critics consensus
Hotel Transylvania 3: Summer Vacation delivers exactly what fans will expect - which means another 97 agreeably lightweight minutes of fast-paced gags and colorful animation. Read critic reviews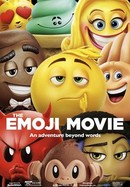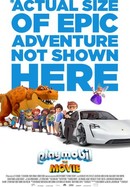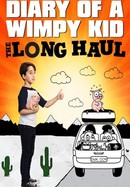 Diary of a Wimpy Kid: The Long Haul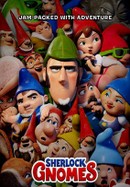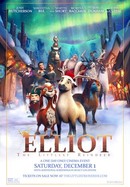 Elliot: The Littlest Reindeer
Rate And Review
Hotel Transylvania 3: Summer Vacation Videos
Hotel Transylvania 3: Summer Vacation Photos
Movie Info
Your favorite monster family boards a luxury cruise ship so Dracula can take a summer vacation from the hotel. It's smooth sailing for the pack as they indulge in all of the fun the cruise has to offer, including monster volleyball, exotic excursions and catching up on their moon tans. But the dream vacation soon turns into a nightmare when Mavis realizes Drac has fallen for the mysterious captain of the ship, Ericka, who hides a dangerous secret that could destroy them all.
News & Interviews for Hotel Transylvania 3: Summer Vacation
Audience Reviews for Hotel Transylvania 3: Summer Vacation
The Hotel Transylvania franchise exists in a very interesting place in the Sandlerverse. God, the last word of the previous sentence got me thinking about what if all of Adam Sandler's live-action films take place in the same universe and his character is just kind of like Terry O'Quinn in The Stepfather, except less stabby and murdery. He just moves on to a new family once he's bored of the old one. Would be an interesting twist to say the least if in, say, the next Sandler travesty, all of his previous families confronted him and killed him off for good. I mean his character, not Sandler for real, as much as I disdain him for most of his output. Regardless, the point I'm trying to make is that Hotel Transylvania is, for all intents and purposes, very much a Sandler movie, where he gets his untalented buddies, Kevin James and David Spade, a paycheck. Andy Samberg and Steve Buscemi, also Sandler regulars (semi-regular in the case of Samberg) are both incredibly talented, so I don't count them. And yet, even with Sandler's presence and the presences of a couple of his buddies, I've always enjoyed the Hotel Transylvania movies. I remember talking to a friend about movies and what we respectively enjoy whatnot and she mentioned that I have refined tastes. I sort of laughed at the notion that I have refined tastes and I mentioned that I liked both Hotel Transylvania movies (this was before this one's release). I feel like that might sound a little condescending towards this franchise and the people that work on it. And, maybe, at the time, I did mean it. Let's be honest, as consistently entertaining as this series has been, it's not really gonna compete with any of the major offerings from Pixar or DreamWorks. This has always been meant as something more of a diversion, something that you watch, have a laugh with and move on. The narratives in these movies don't go as deep or explore interesting themes like Coco, Inside Out and the How To Train Your Dragon series. They're fairly one-dimensional in their approach, it's all about the slapstick, the colorful worlds and the overall silliness. And, you know what, to their credit, they've made it work now for three straight movies. But, at the same time, I do like the film's strong core of the connection between Dracula and the people closest to him. Whether that be his daughter, his grandson, son-in-law or friends, I do like the core dynamic and the series has always emphasized that connection. It gives it an emotional core, so to speak. Like I said, it's not as in-depth in this regard as, say, Coco, but it does a good enough job regardless. Now, having said that, I must go back to something I said earlier and that is the fact that this franchise, three films in now, has managed to be consistently entertaining from the start. I thought the first one was definitely the peak. The second was a definite drop in quality, but it wasn't as precipitous a drop for a film that, realistically speaking, is centered mostly on slapstick, goofy gags and, sometimes, immature humor. Those usually don't hold up well going into a sequel and, again, while it was slightly less entertaining than the original, the first sequel was still fun. Having said that, I definitely was expecting the drop-off point in quality to be the second sequel, which is this one, and, as much as I enjoyed the previous films, I can't say I was looking forward to this for that very reason. Well, goddamn it, would you look at that? I ACTUALLY enjoyed this movie as well. I honestly don't even know what it is about this, but it seems that they seem to hook me every time one of these movies comes out. This follows the path that Despicable Me has followed and that is adding a new character each installment with the hope that it'll add something fresh and, yet, those movies have never been good. I hate the minions and, as a whole, I just don't like the universe in general. Because, realistically speaking, there's really not THAT much difference between Hotel Transylvania and Despicable Me as franchises. And by differences I mean in the creative department. Both are silly, feature lots of gags and slapstick and both have really colorful worlds. And yet, in all honesty, Hotel Transylvania does EVERYTHING better than Despicable Me. Of course, feel free to disagree, but I know I'm right. In all seriousness, though, it's sort of weird. I just think Hotel Transylvania executes its shtick much better than DM. Neither here nor there, I suppose. This is pretty much what it sounds like. The monsters go on this cruise that is captained by this woman with nefarious intentions to kill Dracula. For, you see, she is a member of the Van Helsing family, whom Dracula has feuded with throughout the hundreds of years of his life. Ericka has been raised and trained by her great-grandfather (who's still alive) to hate monsters but, most importantly, Dracula. She must fulfill her family's legacy of finally destroying the vampire. But, of course, Dracula, who has been lonely since his wife's death, falls in love with Ericka Van Helsing. But he does not know she's a Van Helsing, she keeps it hidden so as to not reveal her true intentions. Oh, the drama is on a Shakespearean level. All joking aside, however, the story is what you would expect it to be. Ericka decides to go on a date with Drac to butter him up for the kill, but she starts falling in love with him. The main narrative is quite shallow and one-dimensional, but it is what brings the characters to this cruise. And I don't really mean one-dimensional as a negative, as I feel the movie is consistently entertaining from beginning to end and the whole cruise setting opens up the doors for the vast array of characters to get up to the hi-jinks we've come to expect of them and this is no different. I'm not saying that there's anything great in this movie, because there's really not, but the film is fun to watch. Is it the most tightly scripted film you've ever seen? Of course not, but it doesn't need to be. I do think that one of the things this franchise understands is that it's never gonna compete with Pixar's best, so it doesn't even try to come close to that. It does focus on what it does well and that is everything that I've mentioned that I won't bother mentioning again. It accentuates its strengths and hides its weaknesses. Which, really, you could make the argument for Despicable Me but, again, DM doesn't do it nearly as effectively as this franchise. The thing with DM is that it sort of forces you to have fun, whereas this franchise the fun comes much more organically and natural to you. Like you don't even notice. DM, on the other hand, tries way too fucking hard. The animation is very solid here, there's plenty of colorful visuals to distract the kids and, to me, enough humor to entertain those older than the demographic this film is going for. I don't know what else you want me to say about this, I had a good time and I don't feel the need to keep going on with this review to, essentially, say the same thing over and over again. If you've liked the previous films in this franchise, then this is more of what you want. If you hated it, then you'll continue to hate it. For my money, I enjoyed myself and I don't regret watching this at all.

Andy Sambergï¿ 1/2(TM)s character has zero consistency, but he delivers the single funniest joke in the movie in the most genuine of ways to the point it almost makes up for how generic every other laugh in the movie is. That said, even though the Hotel Transylvania series has always felt rather cheap and completely average the background animation in this latest entry is rather exquisite. Of course, as gorgeous as the animation indeed is, the fact it quickly shot to the top of the ï¿ 1/2prosï¿ 1/2Â? list should tell you enough about the mediocrity of the rest of the movie. P.S. The Abraham Van Helsing character and character design is totally bonkers and kind of fantastic.

The Hotel Transylvania series has been consistently entertaining since the release of the original film back in 2012. Whether or not you're a fan of the humour throughout these movies or not, it's made for kids, and I believe that it serves its purpose once again with this latest installment in Hotel Transylvania 3: Summer Vacation. While each film isn't without its issues, I have been entertained by the life-lessons for kids and the story arcs that each character goes through. Personally, I wouldn't recommend these movies to anyone who isn't susceptible to children's humour, or even animation in general-because this isn't a series that's going to win you over. If you liked the first two movies, you'll probably get a kick out of this one for the most part. Here's why Hotel Transylvania 3: Summer Vacation is passable fare. Adam Sandler and company all return to lend their voices to this film and it's honestly the one film franchise where they all fit as a whole in my opinion. This time, the residents of Dracula's hotel attend a summer vacation cruise, but they don't know that it's manned by Dracula's evil nemesis, Van Helsing (well, at least his family's legacy). I would normally consider a plot point like that to be a spoiler, but it's given away in the first 20 minutes, so every viewer's surprise will be ruined regardless. It's a fairly sloppy film in that regard, but the other two are sort of like that as well due to the fact that they're mainly directed at kids. For that reason alone, I can forgive it, but it did make for a bit of a frustrating experience. The storyline involving Mavis and Johnny has always been the heart of the franchise in my opinion and truly the only spark that allowed for sequels. Sure, the sense of adventure has always been there, but their story is what makes the core character of Dracula evolve throughout each film. That being said, they're really given the short end of the stick here, being played off as a bumbling couple for comedic purposes. Yes, Johnny has his time to shine throughout the third act, but I felt like they were left out of the big picture in order to make room for Dracula's story, which they didn't have much to do with. Hotel Transylvania 3: Summer Vacation centres its attention on the characters of Dracula and Ericka, who is the great-granddaughter of his arch-nemesis. This plot line is stretched pretty thin throughout the course of the film, due to the fact that there are no surprises or twists to be had with them. You already know she works for the bad guy and you know he will eventually find out. There is no way of spoiling this movie because it's about as by-the-numbers as you can possibly get. Still, this film isn't without its perks and quirks. Every characteristic I enjoyed about each of the characters over the course of this series is cranked up to eleven and many liberties are taken that will either interest fans or completely turn them off, which I found quite risky. For the most part, I enjoyed myself when watching this film, but it truly is as predictable as you can get. Predictability isn't always a bad thing, especially when your execution is really all that matters in the end. I'm not clamoring for another addition in this franchise, but I wouldn't hate to see it continue either. I've always been mildly entertained by these movies and Hotel Transylvania 3: Summer Vacation didn't do too much to sway me from that in either direction. It's fine fare for kids at the movies and that's about it, but sometimes that's okay.
See Details