Hukkle
2002, Mystery & thriller, 1h 17m
33 Reviews
1,000+ Ratings
You might also like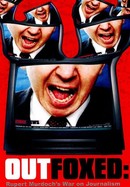 Outfoxed: Rupert Murdoch's War on Journalism
Abduction: The Megumi Yokota Story
Rate And Review
Movie Info
There is something dark and mysterious occurring in a small Hungarian village, but exactly what that is remains a secret, barely perceptible among the rhythms of everyday life. A youth drives the milk cart and spies a young woman sunbathing. An old woman plows her field, and a farmer's sow is fertilized. But there is also a strange ritual that involves the villagers and the mailman, who presents items to every new widow when her husband dies -- something that happens with regular frequency.
Audience Reviews for Hukkle
Mostly, this is a film about liquids being poured. Sheer torture.

In the beginning, there was the hiccup... That is a very small disruption to the natural order in "Hukkle" in a small farming village where there is a long standing relationship between the humans who work hard for what they have and the animals which they care for and occasionally become lunch. The largest disruption is also the money shot of the film. Aside from that, the film is pretty much minimalist in observing the day-to-day details except for one sequence that cuts from a man eating to an-x-ray of him to a doctor's office.

A very intriguing and interesting bit of film making. It is a murder mystery but one that is told in an indirect manner and one that involves putting the pieces together through observation of life in a Hungarian village. Very unique.