What to know
critics consensus
I Smile Back serves as a powerful showcase for Sarah Silverman's dramatic range, but fails to surround her committed performance with a movie worthy of its depth. Read critic reviews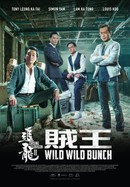 Chasing the Dragon II: Wild Wild Bunch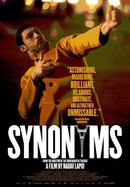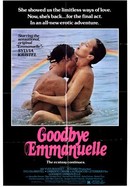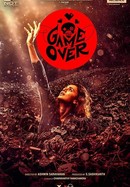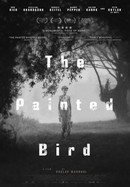 Where to watch
Rent/buy
Subscription
Rent/buy
Rent/buy
Rate And Review
Movie Info
Addicted to drugs and alcohol, a housewife's (Sarah Silverman) self-destructive behavior starts to take its toll on her husband (Josh Charles) and two young children.
News & Interviews for I Smile Back
Audience Reviews for I Smile Back
JESUS IS TRAGIC - My Review of I SMILE BACK (2 Stars) Comedians often shine in dramatic roles, whereas the opposite is seldom true.  Perhaps it's the ability to tap into their own darkness, which can produce the best comedy, translates well when things turn serious.  The cinema has so many examples, including Jerry Lewis  (KING OF COMEDY),  Mo'Nique  (PRECIOUS), Eddie Murphy  (DREAMGIRLS),  Jim Carrey  (ETERNAL SUNSHINE OF THE SPOTLESS MIND), Whoopi Goldberg  (THE COLOR PURPLE), Lily Tomlin (NASHVILLE)and probably most astonishing of all and the least seen,  Crissy Rock (LADYBIRD LADYBIRD).   Into the fray jumps Sarah Silverman in her first leading dramatic role in I SMILE BACK and the results, however game she is here, are less than stellar.  Directed by Adam Salky (DARE) and written by Paige Dylan and Amy Koppleman, who wrote the novel,  the film tells the story of Laney Brooks (Silverman), a suburban housewife struggling with addictions.  On the surface, her life is perfect: beautiful house, adoring husband, cute kids.  Underneath, however, she's falling apart, and her tightly coiled early scenes set us up for how much pain Laney is keeping to herself.  Told somewhat elliptically, the story meanders from scene to scene.  Laney snorts coke, sleeps with other men, sneaks vodka wherever possible, flaunts her entitlement whenever she drops her kids off at school, and most shocking of all, dry-humps  her child's stuffed teddy bear.  You heard me.  She's kind of the serious version of the asshole she's always playing in her comedic performances, and Silverman is trying very hard and not overdoing her performance for one second. In fact, she's very effective in many scenes, whether being physically abused, suicidal, or tipping into rage. Unfortunately, it's all in service of a barely-there script. Scene after scene, the movie flatlines when it should be building. There's a "first world problems" veneer over the whole enterprise which could easily make one think, "Get over yourself! You've got EVERYTHING!" Now, I do understand that people from all walks of life have problems, but that doesn't mean you have to make a movie about all of them. I SMILE BACK feels like a film made to get Silverman an Independent Spirit Award Nomination...and she'll probably get one. She certainly has the goods, but what a strange, disconnected, lifeless, inconsequential experience it is watching this film. There are some good ideas at play, and the ending musters up some real courage, but DIARY OF A MAD HOUSEWIFE broke the mold on this type of film, Jennifer Aniston covered similar territory last year in CAKE. I guess I SMILE BACK proves that you can be really good in a bad movie and somehow make it worth seeing...maybe.
See Details