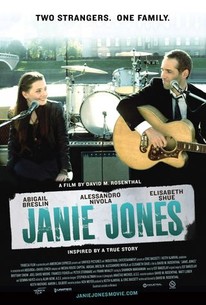 Janie Jones
2010, Drama, 1h 54m
32 Reviews
1,000+ Ratings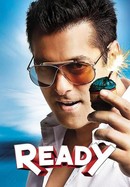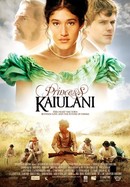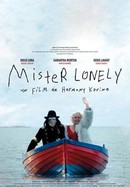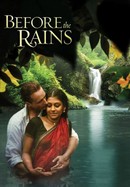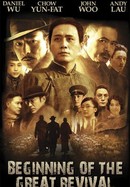 The Beginning of the Great Revival
Where to watch
Rent/buy
Free
Rent/buy
Rate And Review
Movie Info
First, a fading musician (Alessandro Nivola) learns that he has a daughter (Abigail Breslin) from a long-ago tryst, then he must take the teen on tour with him when her mother checks into rehab.
News & Interviews for Janie Jones
Audience Reviews for Janie Jones
The movie starts with Mary Ann(Elisabeth Shue) taking her 13-year old daughter Janie(Abigail Breslin) to meet her father Ethan(Alessandro Nivola), who is in Little Rock touring with his band, for the first time. Whatever Mary Ann was expecting, it could have not been that Ethan says that he does not remember her, much less not claim Janie as his own, even with a copy of her birth certificate listing him as the father. So, Mary Ann forces the issue by leaving Janie behind at the concert venue, leading Janie to call 911. That leaves her with a choice of getting on the tour bus or taking a tour of the foster care system. With Ethan's assent, she chooses the former. Even though the plot of "Janie Jones" sounds like it has been done plenty of times before, the movie finds its own nuanced downbeat way, hitting just the right notes, mostly due to the excellence of its two lead performances.(However, the less said of Elisabeth Shue the better.) Alessandro Nivola is especially good playing a tortured soul who with the departure of his enablers from his life is forced for once to reconsider his life while learning how to act around a 13-year old daughter.(Learning from watching her irresponsible mother, Janie can take care of herself while still being young enough to not have to think about psychoanalysis yet.) While the movie is subtle about its condemnation of drug and alcohol abuse, it also helps that Ethan is not instantly likable, as the movie does not take the easy way out.

A heart-wrenching and deeply absorbing movie. It`s the best film of its kind since Crazy Heart. A powerful and emotionally gripping film that just tugs on your heart. Abigail Breslin and Alessandro Nivola gives outstanding performances. Breslin is truly heart breaking and brilliant. Nivola is magnificent. A tremendous surprise to watch. A wonderfully written and exceptionally crafted work.

Cast: Abigail Breslin, Alessandro Nivola, Elisabeth Shue, Peter Stormare, Joel David Moore, Frances Fisher, Brittany Snow, Frank Whaley, Rodney Eastman, David Lee Smith Director: David M. Rosenthal Summary: Has-been rock star Ethan Brand is attempting a comeback when a former groupie tells him he has a 13-year-old daughter, Janie, and leaves her in his care. Janie must then convince the hedonistic Ethan to reform and accept his responsibilities. My Thoughts: "I really enjoyed the movie and it's story. Abigail Breslin has changed into a very beautiful young adult. What hasn't changed is her great talent. She is great in this film, and her voice is great as well. She also shows some great talent on the guitar. It was a pleasant surprise. Alessandro Nivola aslo is fantastic in the film and has a great voice as well. The story may have been done before, but not with so much heart. I really felt the father and daughter relationship that started out complicated and awkward grew into a loving and protective relationship. It's a funny, touching, and honest film. The film also has some great music. A film I would recommend."

The Little Miss Sunshine star is a very talented teen now. This movie was very enjoyable. Good music. Touching story. A really well done Independent film....love these!
See Details