What to know
critics consensus
Jeruzalem's setting adds an interesting twist to this found-footage horror outing, even if the end result is still somewhat pedestrian. Read critic reviews
You might also like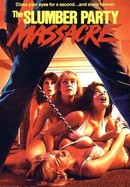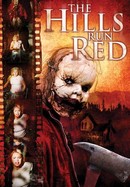 Rate And Review
Movie Info
Two American tourists (Yael Grobglas, Danielle Jadelyn) and an anthropology student (Yon Tumarkin) fight for their lives when winged demons invade Jerusalem.
Critic Reviews for JeruZalem
Audience Reviews for JeruZalem
I wouldn't necessarily call myself a champion of the found footage genre itself, I'm more of a person who disagrees with the generalizations that are thrown toward the sub-genre itself. I think that, when used correctly, the found footage genre can yield some excellent results. Like the first Rec movie, which was excellent and one of my favorite horror movies ever, Chronicle and Troll Hunter. There's plenty of good movies in the genre, but that's the peak of it to me. But I'm also not an apologist. When I see a shit found footage movie, I'm gonna call them out on it. And I'm not saying that this is a shit found footage movie, it falls somewhat in the middle, but it falls into every trope of everything that people hate about this style, at least once shit gets going. First of all, I found the approach to it to be somewhat intriguing, it's seen from the point of view of this woman who's wearing these Smart Glasses. Imagine Google Glass with everything on it, facial recognition, music, Whatsapp, Facebook, games, etc, etc. It's not like it's something that completely revitalizes the genre, but it does offer a neat little twist on the look of it all. Though, honestly, in parts, the Smart Glass itself becomes annoying with its constant face recognition and all its little quirks. That's not even getting into the shit that happens once things start to get crazy. One of the other things I liked was the fact that it was set in Israel. It's just a unique place to set a horror movie in and, honestly, they don't do as much with the location and its rich history as they could have, but this is a horror movie, they can only do so much. If was to be honest, this movie really is ok at best. Maybe even slightly worse than that. The problem comes in the fact that, as I mentioned earlier, it relies on all the tropes that everyone hates about the genre. Honestly, there's moments in the film that are just terrible to watch. Like when the glasses glitch out or there are quick cuts that are obviously quick cuts, what I mean by that is that that it doesn't look organic or smooth, and it's just an infuriating movie to watch at times. The special effects also look terrible, there's this giant that spawns or something and there's some quick cuts to it and it just looks awful. It doesn't even look like an actual giant. And I realize that I shouldn't hold that against them, since they probably didn't have a large budget, but I still think that it looked awful. There's some cool winged creatures here and there, but the giant looks awful. This is a movie that gets worse and worse by the time these creatures from hell start appearing. And that's pretty much the opposite of how it actually should be. I don't know, but I liked the movie less and less the more it went on. Though I did like the ending itself, that was pretty cool. Everything leading to that, however, just wasn't very good. I don't know, I'm just kind of surprised that this movie had a better than expected reviews on Rotten Tomatoes. I mean it's only at 57%, but I consider that to be pretty good for a horror movie that didn't really have much buzz. And the audience score is also surprising. I'd like to know what those people saw that I didn't, cause I honestly didn't like this movie at all. It could have been worse, for sure, but the found footage insanity completely detracts from it all. I can't really recommend it at all, but you could do far worse. Also with October coming up and, if you're like me and you try to watch as many horror movies as you can, then this is a fairly acceptable flick. I just didn't like it one bit.

I'm done with these POV/shaky cam productions. They always veer to shots at night or shaking the camera so much that you can't see what's going on, voiceover of somebody repeating "omigod, omigod, omigod," over and over. These guys are not even trying. Screw all of them.
Quotes
There are no approved quotes yet for this movie.