Kalamity
2010, Drama/Mystery & thriller, 1h 40m
17 Reviews
2,500+ Ratings
You might also like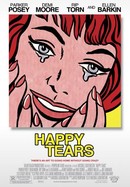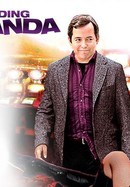 Rate And Review
Movie Info
After a love affair ends badly, a young man (Nick Stahl) returns to his hometown and finds that his best friend (Jonathan Jackson) has become dangerously unstable.
Critic Reviews for Kalamity
Audience Reviews for Kalamity
KALAMITY (2010) Independent WRITTEN AND DIRECTED BY: James M. Hausler FEATURING: Beau Garrett. Nick Stahl. Jonathan Jackson, and Alona Tal GENRE: PSYCHOLOGICAL THRILLER, MYSTERY RATING: 8 OUT OF 10 PINTS OF BLOOD PLOT: A thoughtful twenty-something visits his northern Virginia home and tries to decipher a puzzling change in his former best friend in this intelligent, atypical thriller. COMMENTS: WOW! Here is another great independent picture produced and filmed in the Washington, D.C. metro area, this time in Fairfax, VA by Fairfax native filmmaker James M. Hausler. Area residents may recognize some of the Dunn Loring, Vienna and Fairfax locations. The bucolic, picturesque residential venues are well suited to Kalamity's themes of how the serene, reassuring appearances of familiar people and pleasant settings can distract us from shocking moral rot and violent undercurrents in the places we least expect to find them. Nick Stahl (Dead Awake, Mirrors 2, Carnivale) delivers a solid credible performance in tune with, but superior to his familiar roles in the horror genre. Kalmity is a refreshing change of pace from the usual Tinseltown bunk. Off the trodden path, informal, almost intimately filmed and skillfully executed, Kalamity is one of the most engrossing independent thrillers of 2010. It exhibits undercurrents of mystery and apprehension, while maintaining a cinematically brightly lit, everyday causality that clashes with its macabre patina. While not a supernatural thriller, Kalamity's sense of eerie, steadily mounting dread nevertheless puts it on a level of suspense that approaches Hitchcock's darker chillers. When Billy (Stahl) a recent college grad returns home to visit old friends after a traumatic breakup with his girlfriend Alice (Garrett), he finds that his congenial old best buddy Stanley (Jackson) has become oddly taciturn and strangely disagreeable. Worse, nobody has seen Stanley's girlfriend Ashley (Tal) for a few days and Stanley is inflamed at the mere mention of her name. Something is up, and Billy doesn't think it takes a genius to unravel a truth that is conspicuously not being addressed by the pair's mutual friends. As the days go by with no sign of Ashley, Stanley's deportment deviates across the line between sanity and derangement, but nobody in Billy's old social circle realizes or is willing to admit that Stan has deeper issues than being a little high-strung. Stanley has a serious anger management problem, and he's violently menacing his own friends. When Billy describes to Stanley his own estrangement from his Alice, Stan plunges over the precipice of reason and embarks upon a violent odyssey. His sinister sojourn carries him across the boundary between fantasy and reality with little chance of a sunny outcome. Meanwhile, Billy is slowly putting together the clues behind Ashley's disappearance. What Billy discovers fills him with a loathing consternation. Most compelling from a literary standpoint however, is Billy's introspective, extrapolative, and ongoing analysis of the his friends' motivations, personalities and characters. When his inquiry triggers a powder keg of seething tensions, Billy becomes increasingly appalled, disillusioned, and socially disenfranchised by the revelations he unearths, grim epiphanies as to what truly motivates our friends and neighbors and what really makes them tick. Kalamity is a tense, pensive film about hidden agendas, twisted, tortured psyches, stark inner realities, and the fragility of the thin facade which hides evil human natures lurking behind pleasant faces and closed doors on quiet, tree-line, suburban streets. I highly recommend this taut, well-acted professionally-shot independent movie. Hausler's work is top notch and cinema enthusiasts should keep him on their radar with regard to future productions. STILLS: http://content9.flixster.com/photo/14/06/62/14066211_ori.jpg MORE STILLS: http://content9.flixster.com/photo/13/98/27/13982707_ori.jpg (download and enlarge for full resolution) TRAILER: http://www.flixster.com/videos?videoId=11158058
Quotes
There are no approved quotes yet for this movie.