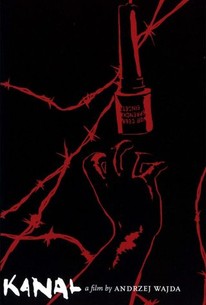 Kanał
1957, Drama/War, 1h 36m
8 Reviews
1,000+ Ratings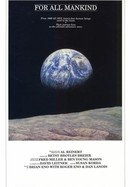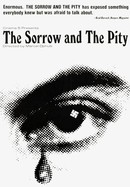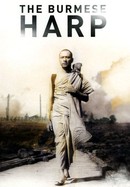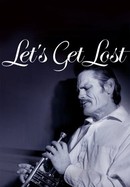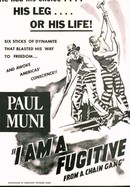 I Am a Fugitive From a Chain Gang
Rate And Review
Movie Info
During the last few days of the Warsaw Uprising following World War II, a modest group of Resistance members remains. The band must take refuge in the sewers under the orders of leader Zadra (Wisczyslaw Glinski), but it's only a matter of time before they will have to emerge. However, when they try, they are met only with intense hostility from the Nazis. Despite their attempts stay resolute through immense mental strain, it becomes increasingly apparent that they may be doomed.
Audience Reviews for Kanał
[font=Century Gothic]"Kanal" starts at the end. [/font] [font=Century Gothic][/font] [font=Century Gothic]In this case, it is towards the end of the Warsaw Uprising on the 56th day on September 26, 1944. Lieutenant Zadra(Wienczyslaw Glinski) leads his ragtag resistance group(A narrator tells us that these are the last hours for these brave people.) that is now at 43, down from 70 just a short time before, whose latest recruit is a music composer(Wladyslaw Sheybal). After losing a pitched battle at a house, they are ordered to downtown, one of the only neighborhoods not in German hands via the sewers which is a prospect that Zadra dreads.[/font] [font=Century Gothic][/font] [font=Century Gothic][font=Century Gothic]At the beginning of the film, David and Goliath are mentioned but later on in the sewers, Dante is quoted and that is never a good sign. Although, I was reminded of the mythic labyrinth, minotaur included. [/font][/font] [font=Century Gothic][/font] [font=Century Gothic]Expertly directed by Andrzej Wajda, "Kanal" is a harrowing tale not of survival, because by now that is no longer an option.[font=Century Gothic] [/font]Rather, these soldiers continue to fight to buy a little more time for their loved ones. And love is what the movie is about, from lovers who try to make the most of their limited time left to Zadra's love for his soldiers. After all, soldiers everywhere fight to keep their loved ones safe. [/font] [font=Century Gothic][/font] [font=Century Gothic][/font]

An exceptional film. We are taken from the violent and harsh times that the Warsaw uprising saw with its own eyes to an aimlessly and ultimately destructive decision of madness, solitude and claustrophobia. 40 out of 90 minutes of light is all that we get, but this director is honest, bold and straightforward in its depiction of a reality that was too weak to escape from the claws of evil and mayhem. Hence, this movie demands a lot of patience, offering a more-than-satisfactory conclusion in return, from a cinematic point of view, of course. 98/100

Part 2 of Wajda's War Trilogy. This film has nothing to do with A Generation except it takes place during WWII. It's about the last days in 1944 of the Warsaw uprising. The Nazi's are closing in and the only way out is through the sewers. The first half hour when they are battling the Nazi's doesn't work. It's Wajda's 2nd film and he still has a problem with action scenes. As a viewer you are confused or just not interested. Then they escape to the Sewers and this film goes from average to great. This is one of the most claustrophobic films I have ever seen. You feel dirty, tired, thirsty, trapped and gasping for air. The actors all shine and become memorable once they enter the Canals. The cinematography and set design in the sewers are gritty and look realistic, only The 3rd Man makes a sewer look better.This would be a easy 4 star film if not for the opening act. Kanal also has one of the best endings I have seen in a long time,perfect!

The second film in Andrzej Wajda's War Trilogy and defiantly better than the first. Set in the last few days of the Warsaw Uprising, showing how the Polish resistance fighters carried on till the end. Kanal is Polish for Sewer, and it is here that most of the film takes place. The film has a very claustrophobic feel, and the filthy setting of the film can only be described as a living hell. Although it's hard to watch the characters still display an incredible amount of human emotion.
See Details