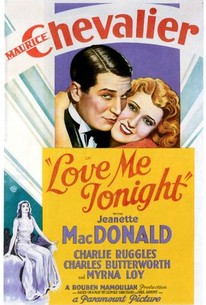 Love Me Tonight
1932, Musical/Comedy, 1h 44m
10 Reviews
1,000+ Ratings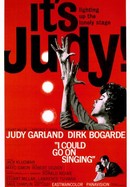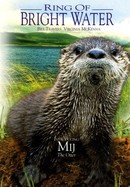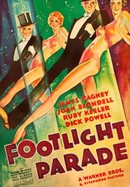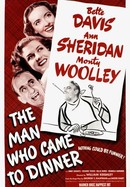 The Man Who Came to Dinner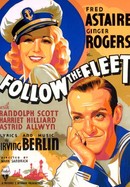 Rate And Review
Movie Info
In this stylish musical comedy, Maurice Courtelin (Maurice Chevalier), a French tailor, travels to the castle of nearby royalty to collect payment on long overdue bills. A series of mishaps force Courtelin to pose as a baron while he tries to woo the elegant Princess Jeanette (Jeanette MacDonald). Resistant to Courtelin's charms at first, she eventually becomes intrigued by him. However, when the truth gets out about Courtelin's humble identity, he risks losing the only woman that he loves.
Genre: Musical, Comedy

Original Language: English

Director: Rouben Mamoulian

Producer: Rouben Mamoulian

Release Date (Theaters): wide

Release Date (Streaming):

Runtime:

Distributor: Paramount Pictures, Kino Video

Sound Mix: Mono
Audience Reviews for Love Me Tonight
'Love Me Tonight' is a charming and funny musical, starring Maurice Chevalier as a Parisian tailor who eventually meets and falls in love with a rich Princess played by Jeannette MacDonald. They're both strong and the cast includes the incomparable Myrna Loy in her first 'non-exotic' role, as well as C. Aubrey Smith as the Duke. All of the minor roles are well utilized, including three old ladies who chatter and gossip as they sew and try to cast spells ala the three witches in Macbeth (albeit good spells for the health of the Princess). The musical numbers are entertaining, the best of which is 'Isn't It Romantic?' sung early on by Chevalier, with the tune picked up by one of his customers as he heads out the door, passed along to a taxi driver and his fare, then by a group of soldiers who march, to a gypsy who plays it on a violin, and heard from a balcony by the Princess and sung by MacDonald. It's quite enchanting, and a tune which may stick in your head for awhile afterwards. 'The Son of a Gun Is Nothing But a Tailor' is also nicely performed, and seems years ahead of its time. The movie is chock full of nice touches, from the morning scenes and the 'music of the street' which open the movie, to Chevalier getting on a rambunctious horse for a hunt but then later protecting a deer, to the various witty lines and double entendres which pepper the script. Well done, and a nice (musical) romantic-comedy 1932-style.

Chevalier always came across to me as a bit too slick for his own good but this is nonetheless a very cute and memorable film. Something nice to curl up by the fire with on a cold night.

I really liked this movie, one of Chevalier's best. Plus it has an early performance from Myrna Loy, who is just perfect. The whole cast is great. The movie is really hilarious and has good romance and comedy balanced together with a nice story. I recommend seeing it.

Maurice Chevalier stars as a tailor who, in order to collect a debt from an aristocrat customer, poses as a baron (and falls in love with a princess). Of course, at some point the truth must come out, and then we find out if true love will prevail over a little white lie. No, you don't have to watch many romantic comedies to know this storyline is well-worn, but "Love Me Tonight" isn't like those other movies. It's an absurdist musical. The princess (Jeanette MacDonald) has a stuffy old uncle, the Viscount (Charles Ruggles), and the songs he sings have lyrics like "I'd rather throw a bomb at her than have her wed a commoner" in them. There's also some references to "Macbeth" thrown in, as well as an amazing, sprawling version of "Isn't It Romantic?" that was so well done it might've been 20 years ahead of its' time. If you're unfamiliar with Maurice Chevalier, or only know him from "Gigi", you might be surprised by the amount of charisma the guy gives off (or maybe not, if you're familiar with "Pepe le Pew", his homage). The last five minutes or so, with it's rousing songs ("the son-of-a-gun is nothing but a tailor!") and outstanding slapstick, could easily hold it's place with any Marx brothers movie, and the overall charm and character of this film should convince you it deserves to be mentioned in the same breath as the other great musicals of that era.
See Details