What to know
critics consensus
Malcolm & Marie's ambitions aren't always satisfactorily fulfilled, but its flaws are often offset by the strong chemistry between the film's stars. Read critic reviews
audience says
Zendaya and John David Washington bring Malcolm & Marie to life, even when the story and the dialogue they're given don't do them any favors. Read audience reviews
You might also like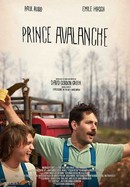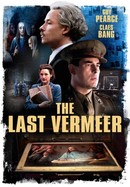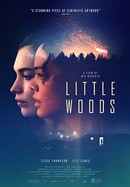 Where to watch
Subscription
Rate And Review
Movie Info
Writer/Director Sam Levinson teams up with Zendaya and John David Washington for an achingly romantic drama in which a filmmaker (Washington) and his girlfriend (Zendaya) return home following a celebratory movie premiere as he awaits what's sure to be imminent critical and financial success. The evening suddenly takes a turn as revelations about their relationships begin to surface, testing the strength of their love.
Audience Reviews for Malcolm & Marie
Charisma gets you a long way and it is this inexplicable attribute, this inherent talent and undeniable magnetism that John David Washington possesses that carries writer/director Sam Levinson's latest endeavor so much further than it would have gone without the actor. Though unfamiliar with Levinson's HBO series, Euphoria, which also stars Zendaya it is evident from experiencing his 2018 film Assassination Nation along with this dissection of perspective in relationships and the constant battle for higher ground - principle or enviable - that Levinson is a writer who likes to put it all on the table. His previous feature was a garbage disposal of ideas that only succeeded part of the time, but Malcolm & Marie is very distinctly the opposite of that; at least from the outside looking in. Filmed last summer with a limited crew at the admittedly gorgeous Caterpillar House in Carmel, California Levinson's "two people talking in a room" movie was bound to become mercilessly harsh at one point or another and would need to make its way through countless topics in order to sustain a feature running time, but while Levinson has plenty of different things for our titular couple to discuss he doesn't have as many varying avenues through which to drive these conversations. In addition, Levinson has imbued his film with a sense of divine knowing when it comes to how critics - specifically the white guy from Variety, the white guy from IndieWire, and especially the white woman from the LA Times - will respond to and quantify his "art" into a handful of paragraphs that seek to interpret his film and his script for more than what it is. Such disdain is in reference to a film our protagonist has written and directed in the context of the film, but Levinson takes few pains to mask his intent as he takes said stance within the first five minutes only to go further into detail and reinforce his point some forty-two minutes later. For someone seemingly so caught up in the function of a film critic though - someone who seeks to better understand a piece of art - it would seem Levinson should understand he's only doing the same with his own thoughts by writing a script as a critic might do with his film by writing a review. Both are taking something born from the unconscious, spawned from nature and ideas that are completely subjective and attempting to unite them with an objective point of view, with reason, and with the intent to craft them into something conscious; something that can be defined. It is because Levinson explicitly mocks the seeking of an understanding (or maybe, more specifically, how that understanding is framed) only to then cycle through the same structure with (somewhat) different topics for the remaining hour and forty-five minutes that the introspection of his dialogue doesn't earn as much appreciation due to his lack of latitude for those he's already deemed himself superior to. Needless to say, it's a damn good thing Levinson has Washington speaking his decadent dialogue otherwise this exercise in freelance psychotherapy would have become completely devoid of any charm in a matter of minutes and would have undoubtedly enveloped itself in its own hedonistic nature - which it still does, just not completely - by the time Outkast finally plays us out of this toxic hellhole. read the whole review at www.reviewsfromabed.com

A beautiful looking film about beautiful people fighting. If I ever think of getting in a serious relationship again I'll just re-watch this.

When it comes to one-location films, I'm usually cautiously optimistic every time. When this type of film is done right, it can really shine and be memorable for the filmmaking techniques involved throughout. The reason I'm usually cautious is due to the fact that there have been multiple films that don't do enough to hold your interest, leaving you bored with the scenery over and over again. Now streaming on Netflix, Malcolm & Marie is one of the latest films to take place entirely at one location. While it's very far from perfect, here's why I at least admired it so much. After the premiere of his first feature film, Malcolm returns to his rental home with his girlfriend Marie. Feeling high and mighty after the stellar response, his cockiness gets the better of him. This in turn releases an endless number of thoughts about each other. Essentially, this film is 106 minutes of arguing. That may not seem appealing, but it all comes down to whether or not you believe these characters, and I absolutely did. John David Washington has proven time and time again that he's a force on camera. Whether you're talking about BlacKkKlansman or smaller movies like Monsters and Men or The Old Man and the Gun, I've just loved his commitment to each role. On top of his great performance once again here, I think his co-star Zendaya actually stole the show from him on multiple occasions. Other appearing in Spider-Man films and being very solid in The Greatest Showman, I hadn't watched any of her earlier television roles as a child actress. It wasn't until her starring role in the HBO series Euphoria that I then told myself I need to see every future project that includes a performance by her. She has really come a long way as an actress and her performance in Malcolm & Marie felt incredibly raw and I loved every second of it. Where I feel this film falls apart is actually in the greatness of these performances and the stellar filmmaking overall. From the unique cinematography by Marcell Rev to the great direction by Sam Levinson (both of whom worked on Euphoria with Zendaya), Malcolm & Marie is simply too long of a film for the material being presented. It takes place over one night and follows a couple arguing in different rooms. Everything about the movie itself is elegant, but by the time it reached the second act, I started getting hints of Déjà Vu. I was sucked in by the camerawork and performances in the first act, I even liked where the movie ended, but certain conversations or things the characters were doing just started to feel incredibly repetitive. It felt like different versions of the same scene were happening over and over again. Overall, Malcolm and Marie is a massive showcase for how talented of a director Sam Levinson has the potential of being and also that John David Washington and Zendaya are both incredible performers. I feel disappointed in retrospect because there was so much potential on the table. It's not that the film fell apart, it's that after a while, there wasn't anywhere new to take this film on an intellectual level. Things are said later on in the film as a revelation, which I felt was already implied without saying a word earlier on. This movie was very confused with the notion of show-don't-tell. In the end, for film lovers like myself, it's absolutely worth a watch, but I really don't believe it was as good as it could've been.