What to know
critics consensus
Amiable yet forgettable, MiB International grinds its stars' substantial chemistry through the gears of a franchise running low on reasons to continue. Read critic reviews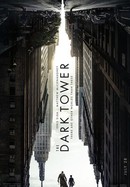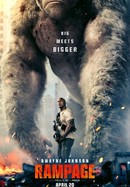 Rampage: Big Meets Bigger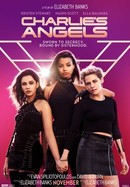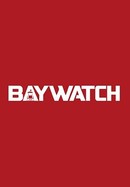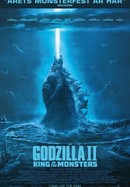 Godzilla: King of the Monsters
Where to watch
Rent/buy
Rent/buy
Rent/buy
Rate And Review
Men in Black: International Videos
Men in Black: International Photos
Movie Info
The Men in Black have expanded to cover the globe but so have the villains of the universe. To keep everyone safe, decorated Agent H and determined rookie M join forces -- an unlikely pairing that just might work. When aliens that can take the form of any human arrive on Earth, H and M embark on a globe-trotting adventure to save the agency -- and ultimately the world -- from their mischievous plans.
News & Interviews for Men in Black: International
Audience Reviews for Men in Black: International
Men In Black: International attempts to revive the franchise but puts forth a rather lackluster effort. After chasing after the MIB all her life Molly finally infiltrates one of their offices and is granted a probationary status and assigned to the London branch where she's teamed up with hot shot Agent H. New leads Chris Hemsworth and Tessa Thompson don't have near the chemistry or charisma of Will Smith and Tommy Lee Jones (who still loom large over the series). And Rebecca Ferguson makes for a weak villain. Also, the tone isn't as lighthearted as the previous films (focused more on the action) and no one seems to be having fun on these wacky alien adventures. The aliens aren't all that interesting either and seem pretty generic. A rote sci-fi action film, Men In Black: International has none of the color or whimsy of the original trilogy.

Did the MIB need a refreshed look? Yes. The issue I have with the film is the filmmaker choice and storyline. The current issue Hollywood has with IP's is the general lack to create something that is not built around set pieces. Casting the two leads from Thor wasn't a bad idea, what isn't a great idea is to give them poor material. The film is okay in places, but coherent plotting or character development is not here. This is exactly like number 2 and that's the problem. Maybe this is going to be an odd number series, so bringing back Will Smith might create further interest. Not the MIB film we deserved, sadly. 11/10/2019

Two days after seeing this nothing-but-a-money-grab-of-a-movie and I couldn't remember a single thing about it. Nada. Less than subpar C-grade summer fare. Love the leads. Hated to see them wasted on this, this...grease at the bottom of an empty popcorn carton.

They've changed the setting, the leads, the journey cycle, the effects, (most of) the supporting cast, the tone, and the timeframe, yet somewhere we still have the exact same plot. Four for four on Men in Black with the EXACT. SAME. PLOT. I was entertained though, so, there's only so much I can complain really.
See Details