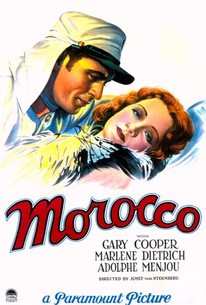 Morocco
1930, Romance, 1h 30m
24 Reviews
1,000+ Ratings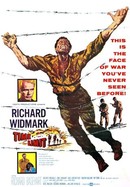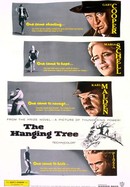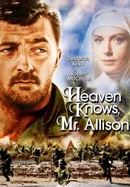 Heaven Knows, Mr. Allison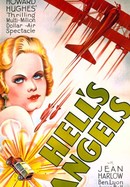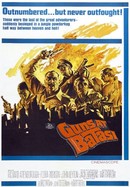 Rate And Review
Movie Info
World-weary chanteuse Amy Jolly (Marlene Dietrich) arrives in Morocco on the same ship as wealthy playboy La Bessiere (Adolphe Menjou). Amy gets a job at a local club and attracts the attention of womanizing Legionnaire soldier Tom Brown (Gary Cooper), who visits her later. Discouraged by Amy's melancholy demeanor, Tom departs for another rendezvous. When Amy follows and is attacked by locals, Tom defends her -- which has consequences for him, Amy and the romantic hopes of La Bessiere.
Genre: Romance

Original Language: English

Director: Josef von Sternberg

Release Date (Theaters): original

Release Date (Streaming):

Runtime:

Distributor: Paramount Pictures
Audience Reviews for Morocco
A romance that is almost never romantic. Even the ending, which involves a grand gesture feels more sad than anything else.

I like the idea of Gary Cooper in the role of a libertine as opposed to some of his â~aw shucksâ(TM) type parts, but he has a way of delivering his lines that is awkward and slow in Morocco, and unfortunately he doesnâ(TM)t come close to keeping up with Marlene Dietrich. As you might guess sheâ(TM)s as electric as ever, and sure, has that moment in top hat and tails kissing a woman in the crowd that gets a lot of attention (as I suppose it should), but there are also many others where her eyes and subtle smile command all attention. I thought she had a little less to work with in this collaboration with Josef von Sternberg, but the message the film offers is touching. von Sternberg gives us a little of the â~exoticismâ(TM) of the setting, though itâ(TM)s not as beautiful as many of his other films, and has a few problematic bits (e.g. referring to the enemy army as â~those walking bed sheetsâ(TM)). The pacing is also a little on the slow side. There are a couple of things in the film that caught my eye (you know, aside from Dietrich, who I would pretty much see in anything). When Cooper is sent off on a difficult mission he realizes it might be orchestrated to kill him, since heâ(TM)s also carrying on with the commanderâ(TM)s wife. As heâ(TM)s called to go take out a machine gun nest, an officer follows him with a pistol, and Cooper realizes he has to keep an eye on him as well as the enemy. This is a real phenomenon in war that the military doesnâ(TM)t generally want publicized, and I thought the whole scene was handled brilliantly. The other thing, which is more central to the point of the film, is in how Adolphe Menjou deals with his love for Dietrich. He knows heâ(TM)s the weak link in the triangle, and that her real affection lies with Cooper. There is such grace and understanding in his acceptance of her, that if he can have her even knowing this, itâ(TM)s ok with him, and if she wants to leave, heâ(TM)ll let her go. When sheâ(TM)s about to rush off to the hospital to see Cooper, leaving behind a dinner party for her engagement with Menjou, heâ(TM)s forced to leave them too. âYou see, I love her,â? he says with such dignity, âI do anything to make her happy.â? And that is essentially the message: true love involves sacrifice. In a film that alludes to Cooperâ(TM)s philandering and has Dietrich giving scandalized viewers of 1930 a little taste of bisexuality, itâ(TM)s really about the purity of love, and those pre-code elements are somewhat minor. It was subtle how Cooper abruptly changed his mind, but he had been willing to leave, knowing that she would have more material wealth with Menjou. (We have to set aside the fact that heâ(TM)s enjoying the physical comforts of a bevy of dark-haired local women immediately afterwards, but hey, go with it.) Menjou is then later willing to step aside, knowing that she loves Cooper. Thus the two men show their love by letting love go, and interestingly enough, Dietrich shows it by refusing to let go, even if it means giving up everything and going into the desert barefoot. I guess sometimes you have to let go, and other times you have to cling tight. That big moment is beautiful, though it wasnâ(TM)t quite as powerful for me as it should have been, because I didnâ(TM)t feel the chemistry between the pair, or think Cooperâ(TM)s character was one she would do that for. With a stronger leading man I would have rated it higher, but even as it is, itâ(TM)s worth seeing.

Through a cracky copy of this film, we see a young Gary Cooper and Marlene Dietrich doing her thing before and beyond what the Code would ever permit. It is probably the only interesting part to the film. I don't know if was jaded at seeing such a poor copy but the thrills were few and far between.

This absolutely iconic film has remained in cinema history for the famous crossdressing scene, where Marlene Dietrich in a frock-coat sings and flirts with both men and women (landing a pretty impressive kiss on one of the female spectators). That's ofcourse before she falls stupidly in love with one of the soldiers who is as infatuated as she is, only he won't admit it to anyone but himself. That being said, you have nothing more to expect from this film (ok it was the 30s and that was pretty advanced even for that day and age). Impressive American debut for Marlene but a fairly average film for the abilities of Josef Von Sternberg.
See Details