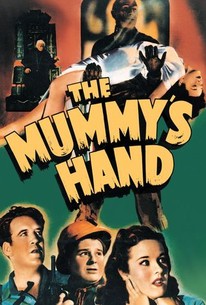 The Mummy's Hand
1940, Horror, 1h 7m
10 Reviews
500+ Ratings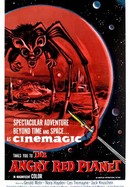 GoBots: Battle of the Rock Lords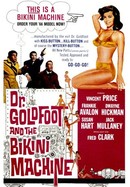 Dr. Goldfoot and the Bikini Machine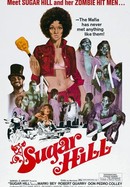 The Zombies of Sugar Hill
Where to watch
Rent/buy
Rent/buy
Rent/buy
Rate And Review
Movie Info
In Cairo, archaeologist Steve Banning (Dick Foran) unearths a vase that he believes could lead him to the ancient tomb of Princess Ananka. Unknown to Steve, his colleague, Professor Andoheb (George Zucco), is also the High Priest of Karnac who holds the secrets of Karas, a mummy who guards Ananka's tomb. Upon receiving funds from magician Solvani (Cecil Kellaway) and his daughter, Marta (Peggy Moran), Steve and the Solvanis embark on an expedition to the grave site, where Karas awaits.
Genre: Horror

Original Language: English

Director: Christy Cabanne

Producer: Ben Pivar

Release Date (Theaters): wide

Release Date (Streaming):

Runtime:

Distributor: Universal Pictures

Production Co: Universal/Universal Int
Audience Reviews for The Mummy's Hand
Digging up the Mummy name for a new story of Hieroglyphic Hocus Pocus, the bizarrely comic but often entertaining Mummys Hand has nothing to do with a certain appendage but introduces the title character as a rag-wearing shambler who kills on command. With this deuce, the franchise wraps itself in the B-Movie threads that audiences would associate with the brand more than Karloff. Lead-footed silent creature? Crazy cultist using said creature to enact revenge? Damsel carried away by creature? Yep, these boxes all get checked. Fun more than frightful, however, The Mummy's Hand strangely stands on its own ragged feet. In this continuation of the Universal horror series, an ancient mummy is revived to destroy those that would invade the 3,000 year old tomb of an Egyptian princess. Interestingly, Abbott and Costello weren't the first comic duo to bring slapstick to this creature feature. In an overlong buildup to the action, Dick Foran and Wallace Ford enact hi-jinks. Oh, and they get an American magician to bankroll their expedition! Its oddities like this that distinguish this follow-up from its forebear and in other ways what was to follow. Though future installments took their story cues and characters from this go-round, the tone was never this freewheeling again, for better and worse. Bottom line: Pyramid Scheme

Fairly typical Universal adventure/monster movie. Still though there was an innocence and genuine enjoyment exhibited from these early Universal movies, that still holds up well today. Though low on real scares, the characters were likeable and interesting enough and the story was pretty good, making this an enjoyable, if far from essential viewing experience.

The modern "Mummy" remake's direct forebear, this is by-the-numbers adventure film-making for the sequel with the creature's imput reduced to merely a mindless automaton taking orders. Comic relief then steals the reputed horror element in this noticeably factory effort, which is not bad, only it's no mummy picture either, no, not much.

No more Im-Ho-Tep. Forget Im-Ho-Tep. Universal does a re-do. I thought I was watching an Abbott and Costello movie without Abbott and Costello. Foran and Ford act like and even look a little like the comedy duo, who later star in a string of movies with the Universal monsters. A very old high priest of Arkan passes down the secret of the mummy to a new high priest named Andoheb (Zucco). The filmmakers blatantly reuse the ancient Egyptian footage from the first Mummy picture to retell the story with some alterations. If you look closely, you will even recognize shots of Boris Karloff in profile or from behind. Face shots of Karloff have been replaced with shots of Tom Tyler. The man who is to become the Mummy is now named Kharis and he is not a high priest himself. The sequels confuse what he was. Was he a commoner, a guard, or a prince? This time instead of a scroll in the box there are tana leaves and Kharis' tongue is cut out before being embalmed alive. We are informed that the tea from three boiled tana leaves should be given to Kharis each night during the full moon cycle to keep him alive to guard the princess's tomb. The princess's name has been altered to Ananka as well. Nine tana leaves will give Kharis the strength to exact revenge on those who desecrate the ancient tombs. Well, there is still more set up as Foran, as Steve Banning, and Ford, as Babe Jenson, bring a side-show magician named Solvani the Great (Kellaway) and his daughter Marta (Moran) into their excavation team. There are some quaint vaudeville type gags that work and I like Peggy Moran as the more gutsy and brainy damsel, who nevertheless needs to be saved by daring men. The new high priest Andoheb, who by day is a professor at the local museum, has an assistant (Arno), who passes himself off as a beggar to keep an eye on the foolish American explorers. At least half an hour goes by before the Mummy makes an appearance and that is nearly half the length of the film. I don't understand why The Mummy's Hand was chosen as the title. The Mummy's Tea would make more sense. The mummy is really thirsty! But who would go to a movie with a title like that? The costuming, makeup and effects for the mummy are not great. When the stunt double for Andoheb is rolling down some temple stairs, it really stood out to me that the double had hair, while Zucco is bald. The "temple" is a recycled set and from the exterior is surely somewhere in California, not in Egypt. The thrills and action are pretty lame.
See Details