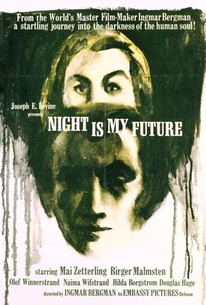 Night Is My Future
1947, Drama, 1h 27m
7 Reviews
250+ Ratings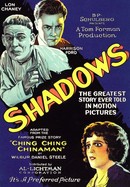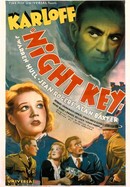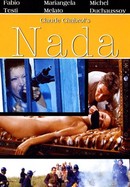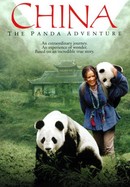 China: The Panda Adventure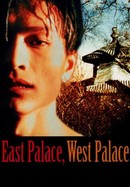 Rate And Review
Night Is My Future Photos
Movie Info
A young blind man seeks to break his spell of despair through the companionship of an understanding young girl.
Audience Reviews for Night Is My Future
the story of 'Music in Darkness' could, with little difficulty, be transposed to Hollywood in its more sentimental attitudes - a handsome, wealthy, artistic young man becomes blind after an accident during military service; after harrowing experiences of humiliation, exploitation and degradation, he learns to live with his disability, guided by love. And the young Bergman was not averse to manipulating the melodramatic tricks of Hollywood, although his use of them are satisfyingly sadistic - the tense attempt in the opening sequence of the hero to rescue a puppy who has strayed into the line of an army firing practice - so much sentimental weight is attached to the cute liddel doggie that we barely register what actually transpires, the shooting of a human being; the near-Hitchcockian sequence where the hero, abandoned by a blind acquaintance, stumbles onto a railway line, with a train approaching behind him. Hollywood films dealing with disability have two functions - to wrest easy tears from an audience that generally, thankfully, doesn't have to deal with that kind of trauma in real life; and to chart the process of socialisation of an unwitting outsider, to bring a model citizen alienated by experience back into the fold. Bergman isn't really interested in either of these things - his snobbish hero is not easy to warm to, and the promised socialisation at the end is distinctly ambiguous, and not sanctioned by many of the community members. Where a Hollywood film might close with the exultant union of the disabled person and his lover, Bergman ends with an uncomfortable coda, where the lovers must put their decision to the social test, and where the future stumbling blocks are disconcertingly laid out. It is anxiety we feel for the lovers and their uncertainty, not a rosy, complacent glow. Even at this stage in his career, Bergman has other interests. It is remarkable, in a genre film, how many of the themes, figures and motifs of his later masterpieces are present - the artist hero, whose journey with his art paralells a kind of spiritual or interior struggle; the difficulties of even the best-intentioned heterosexual relationships, battered not only by external circumstances, but by pride, whim, cruelty, self-pity etc.; the obstacles of family and organised religion; the mirroring of a physical disability with interior deterioration. Bergman's most characteristic work is identified by the tension between (emotional) excess in content and extreme austerity in form. His early melodramas, conversely, are expressionist extravaganzas, with their heavy use of twisted camera angles, shadows, deep focus and obtrusive music. Expressionism is generally a projection of interior states on the external world - what is interesting here is that the hero has no vision of any sort to colour the real world, so that the expressionism is a genuine interior projection, and the play of light and darkness in the mise-en-scene, the heightened artificiality of certain scenes (e.g. his reunion with Ingrid in a fogged wood) all attest to his journey in a more honest way than the conventional plot. Bergman charts this journey as a kind of spiritual pilgrim's progress - in his first dream/vision after his accident, as well as meeting big fish and sirens, Bengt is dragged down into a hellish slime, by disembodied hands - if we remember Dante's 'Inferno', Hell is defined by darkness. The film's central section, where the hero's blindness is tested in social situations, where he is rejected as an artist, forced to find employment with thieves and grotesques who rob him, where, through his own class idiocy he loses the girl he loves, is a kind of Purgatory, where he must purify himself of the moral flaws the world had inculcated in him, where he becomes genuinely humble and selfless. Heaven is concentrated in the marriage - there is a genuine spiritual bond between the two lovers, from encouragement Ingrid gives him at the funeral even though he doesn't know she's there, to her sense that he is in trouble with the train. After all, the woman who brings them together is called Beatrice! Needless to say, Bergman is less religiously ecstatic than Dante.
See Details