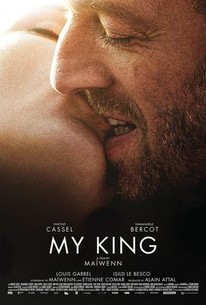 My King
2015, Drama/Romance, 2h 4m
74 Reviews
500+ Ratings
What to know
critics consensus
My King uses a medical catastrophe as the catalyst for a fully realized, thought-provoking look at love and co-dependency. Read critic reviews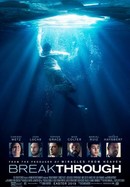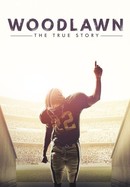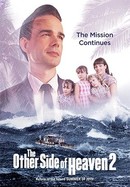 The Other Side of Heaven 2: Fire of Faith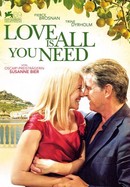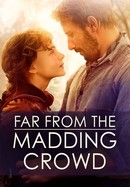 Far From the Madding Crowd
Where to watch
Rent/buy
Rent/buy
Rent/buy
Rate And Review
Movie Info
A woman is admitted to a rehabilitation center after a skiing accident, and in the haze of questions and painkillers, she remembers a tumultuous love story.
News & Interviews for My King
Audience Reviews for My King
Bercot and Cassel give their best and shine with a fantastic chemistry in this superbly-directed film about the hardships of being so deeply in love and emotionally attached to someone who is irresistible yet so immature that he causes more pain and suffering than anything else.

The film's title is despicably anti-feminist, and should be instead what the husband calls himself at the beginning: Le Roi Des Cons. If you want to spend your precious hours, and your hard-earned money, remembering to add your income tax to that, by watching the idiocy, selfishness, suffering and cupidity of a set of bourgeois, who have the luxury of this cruel lifestyle, then this is the film for you. From the vacant wife, to the ostentatious depiction of the parent-child relationship, to the bastardry of the husband whom everyone must tolerate, there is little here that creates any sympathy for these people. Clothed in feminist appearances, this film is actually deeply conservative, and an unrelenting advertisement for the patriarchal, nuclear family. In case you thought the film would be serious drama, it also includes the obligatory product placement of French gastronomy, as well as plenty of stupid licentiousness for the voyeurs. It adopts the pseudo-shakespearean device, of trying to relieve the tedium of the marriage of the principal characters, by using for a bit of local flavour and a tokenistic nod to non-Parisian France, playful scenes with a group of happy, kind, generous, mixed race, working class and provincial boys, whom it then goes on to insult by implying that they are less intelligent than the disaster-prone wife. The film is an attempt to depict realistically a troubled marriage, but because it is more concerned with style and sensation than with substance, it is a poke in the eye to anyone who is actually in such a situation, particularly the trite ending. One star - this is in recognition of the pony that was abused and humiliated by the hideous clod of a husband, in the kind of scene that filmmakers should never demand, that animal handlers should not permit, and that actors should in any event refuse to play. This is a film only to be endured, and more than one in the audience simply got up and left early: the self-satisfied, banal face of French style.
See Details