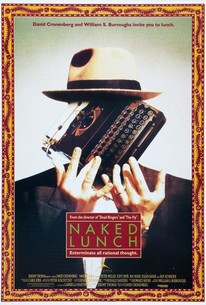 Naked Lunch
1991, Sci-fi, 1h 55m
38 Reviews
25,000+ Ratings
What to know
Critics Consensus
Strange, maddening, and at times incomprehensible, Naked Lunch is nonetheless an engrossing experience. Read critic reviews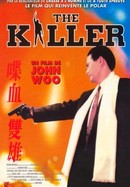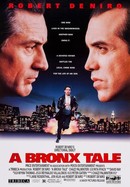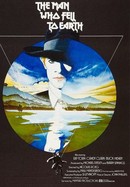 The Man Who Fell to Earth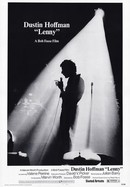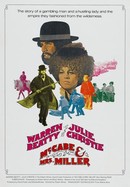 Rate And Review
Naked Lunch Photos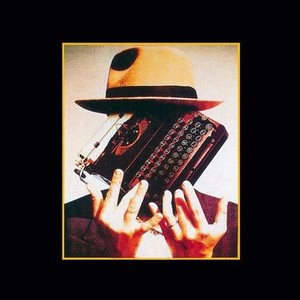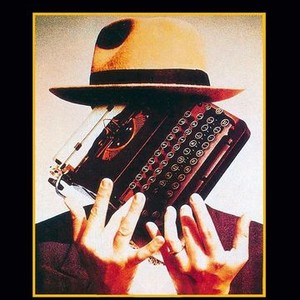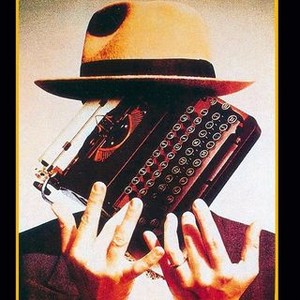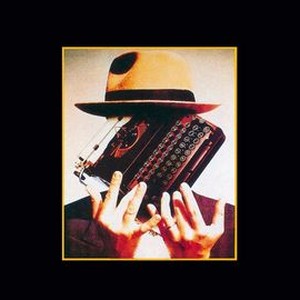 Naked Lunch (1991)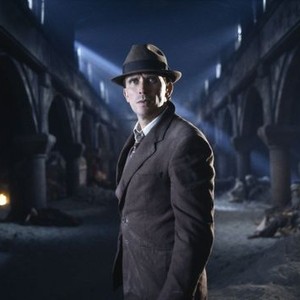 Naked Lunch (1991)
Naked Lunch (1991)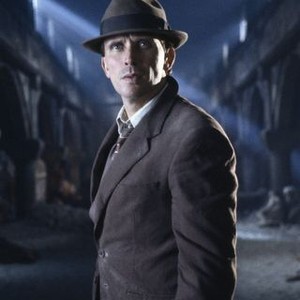 Naked Lunch (1991)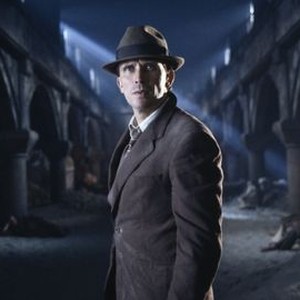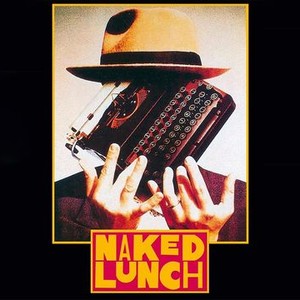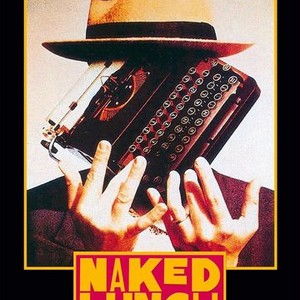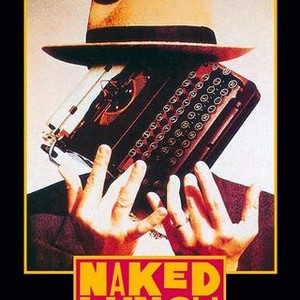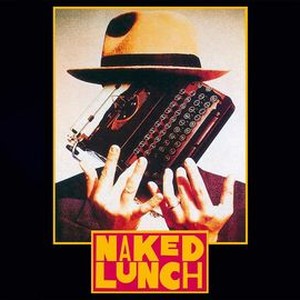 Naked Lunch (1991)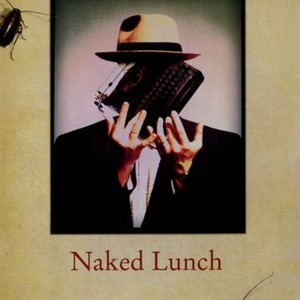 Naked Lunch (1991)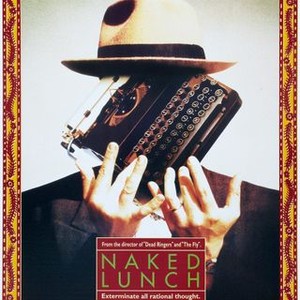 Movie Info
Blank-faced bug killer Bill Lee (Peter Weller) and his dead-eyed wife, Joan (Judy Davis), like to get high on Bill's pest poisons while lounging with Beat poet pals. After meeting the devilish Dr. Benway (Roy Scheider), Bill gets a drug made from a centipede. Upon indulging, he accidentally kills Joan, takes orders from his typewriter-turned-cockroach, ends up in a constantly mutating Mediterranean city and learns that his hip friends have published his work -- which he doesn't remember writing.
Rating: R

Genre: Sci-fi

Original Language: English

Director: David Cronenberg

Producer: Jeremy Thomas

Writer: David Cronenberg, William Lee

Release Date (Theaters): original

Release Date (Streaming):

Box Office (Gross USA): $2.2M

Runtime:

Distributor: Criterion Collection, 20th Century Fox

Production Co: Recorded Picture Company (RPC)

Sound Mix: Surround, Stereo
News & Interviews for Naked Lunch
Audience Reviews for Naked Lunch
[img]http://images.rottentomatoes.com/images/user/icons/icon13.gif[/img]

Yup, and if you think that this film's title is weird enough, then just wait until you see the film, which isn't to say that you should get too excited, because this film still isn't quite as much as you would think when looking at its title. So yeah, this is about what you would expect from David Cronenberg's going right ahead and kind of ripping off David Lynch: a surrealist film that still isn't quite David Lynch crazy... but still pretty bonkers. Peter Weller has faced being turned into a cyborg police officer, has had to combat aliens of the 8th dimension in order to save the human race, has been the captain of the "SS Poseidon", and has been that one terrorist unlucky enough to have to go up against Jack Bauer, but now he faces the ultimate challenge: drugs. ... Eh, if you ask me, when he was Alex J. Murphy, he had pretty much been through the ultimate challenge, not necessarily because he was murdered and revived as RoboCop, but because he was a cop in Detroit in the first place, but either way, the fact of the matter is that you shouldn't take drugs, kids, or at least that's what William S. Burroughs said. I don't know about y'all, but as talented as I heard Burroughs was supposed to be, his credibility has forever been shaken for me because of his whole proclaiming, "Never give succor to the mentally ill, it is a bottomless pit", then going on to shoot his girlfriend in the head. Now, I would have expected him to at least be bright enough to know that shooting a glass of water off of someone's forehead, William Tell style, isn't exactly the best use of anyone's noggin for more than a few reasons, so he couldn't have been all there, and a story like the one portrayed in this doesn't exactly help Burroughs' case, because this "story", such as it is, is pretty nutty. Yeah, the point is that this film doesn't really work, and yet, it could be worse, as reflected by more than a few undeniable strengths. Before he really broke out, partially thanks to a certain, more successful other thriller to be scored by him in 1991, Howard Shore was David Cronenberg's go-to score composer, and one who had helped quite a bit in defining Cronenberg's visions, such as this one, for although Shore's score isn't terribly sharp, both its moments of trippy style and moments of melodic warmth subtly but surely gel with a trippy, almost noirish atmosphere, breathing life into it and doing about as much as it can to reinforce engagement value, though not as much as this film's visual style. If this film is nothing else, it is, well, of all things, admittedly mighty pretty, as "The Empire Strikes Back" cinematographer Peter Suschitzky delivers on tastefully rich lighting that pronounces color ever so lushly, often in an almost dream-like fashion that compliments the trippy style and tonal depth of this surrealist effort. The more focused artistic touches behind this film are reasonably effective in their bringing some life to Cronenberg's atmospheric tastes, while Cronenberg's more visual tastes go brought to life by a certain thing that is alway worthwhile in Dave Cronenberg films: outstanding practical effects, whose distinct intricacy sell you on unique visions of anything from some disturbing gore to ever so bizarre components to hallucinations of our lead William Lee character. Speaking of which, Lee's world is sold about as much as it can be through commendable artistic and technical touches, yet these aspects only give us an objective feel for things, so what really bonds you with our lead, or at least would have bonded you with our lead if this film wasn't so exceedingly flawed, is, of course, Peter Weller, whose coldly soft-spoken moments prove to be reasonably charming, while the unexpected moments of strong emotional range sell you on the depths of Lee, a clever man who finds himself in over his head when the head in question finds itself challenged by the strangest of hallucinations and dangers. I wish I could say that Weller's efforts are enough to really carry this film, but they are commendable, as are the high points in the efforts of, of all people, Cronenberg, as director, because although Cronenberg's getting way too carried away in his storytelling ruins the final product, when the film is relatively focused, Cronenberg graces it was an effective atmosphere that gets to your nerves and pulls you foward a bit in your seat, wondering what is to happen next. Needless to say, these moments of effectiveness are very rare, but they do occur, and just often enough, and with enough support from strong acting and technical value for the final product to almost make it as genuinely, at the very least, decent. Still, no matter how hard this film tries to succeed, and no matter how much it does, in fact, succeed in some places, the film falls flat, never drifting so far from its strengths that you can easily deny their presence, but still drifting just far away from you to collapse into mediocrity, as well as a whole lot of pacing problems. A non-linear "thriller" that is designed to keep on pumping along and keep your mind going, what story there is to this messy misfire of an experimental opus never slows down as it unravels, which would be nice and all if this film even tried to slow down long enough to flesh out its characters, because it's pretty hard to invest in a character piece when the characters who drive this non-plot are pretty much entirely cleansed of exposition, whose being thinned into dissipation leaves you to grow all too aware of the exhausting hurrying of this messy tale. When watching this film, it shouldn't take too long for you realize that you came to the wrong place if you were looking for tight, well-rounded characterization, as exposition and "plotting" are so slam-banged and thinned out in this film, which is much too hurried, but only at times, because this film is nothing if not uneven, even in the pacing department that is conquered by awkward hurrying, until slowness ensues and sticks around for a bit too long. Being just under two hours, this film isn't exactly bloated to an exhuasting state, but it is bloated nevertheless, being packed with excess material and repetition, and made all the worse by, of course, atmospheric dryness, something that has always been more recurring than it probably should be in David Cronenberg films, such as this film, which is rarely all-out dull, but all too often too atmospherically cold to sustain your attention, which takes enough damage from unevenness, and not just in the pacing department. The film places very few, if any hints to its being told in a non-linear fashion, which would be more forgivable if this film didn't get way too carried away with its intentional sloppiness, for although you're bound to pick up on this film's "plotting" structure after a while, it's hard to bond with the formula, which awkardly jars every which way, drastically shifting focus so suddenly that focal unevenness doesn't so much set in as much as it comes crashing in, throwing you off too much for your figuring out film's structure to replenish your investment. My complaints sound relatively minor, I know, but make no mistake, the errors made in this film are made almost all of the time, and rarely all that tamed, pounding at this film until it becomes a mess, just as it hoped it would, but not in the same way it tries too desperately to be. Surrealistically stylish, daringly imaginative and all around highly experimental, the William S. Burroughs novel upon which this film based has been called unfilmable by plenty, and quite frankly, while I have, as you can imagine, not read a page of this film's source material, it's not hard to see what people are talking about, as this film's stylish, almost avant-garde storytelling doesn't so much not always work, but never works, being too over-the-top and excessive for you to ever latch onto Burroughs' visions as anything more than just overstylizing, rather than the storytelling aspect that it tries so hard to be that surrealism finds itself bonded with almost all of this film's narrative structure, thinning it out into exceeding aimless, that much too often leaves the film to drag along with very little focal structure, but a whole lot of overstylizing that loses you, little by little, until, after a while, the final product fails to sustain your full investment and falls flat as too blandly overblown to be likable. Sure, the film borders on decent, as it does have some interesting concepts, as well as plenty of strengths in execution, but owes much of its not being bad to its simply being too bland to be bad, sloppily meandering along, never rewarding and often disengaging, until, by the end, it's hard to feel for Cronenberg's ambition, and respect the film as better than mediocre. When the hallucination that is this trippy effort finally fades, you're left finding it hard to deny the strength within Howard Shore's score, Peter Suschitzky's cinematography, the effects, Peter Weller's lead performance and, yes, even high points in David Cronenberg's direction, yet the final product doesn't quite make it too descent, as there is too much unevenness in pacing, - which ranges from exhaustingly hurried to blandly bloated - too much unevenness in focus and, of course, too much consistency in overbearing, overstylized surrealism for your investment to be claimed by "Naked Lunch", a film that is sloppier than it wants to be, and too mediocre to be all that worthy of your time. 2.25/5 - Weak

New Year's Resolution: Get 1000 ratings on RT Although it is not officially the New Year yet, I thought I'd start with a review of Naked Lunch. Being only the second Cronenberg movie I'd seen (the first being The Fly), I didn't know what to expect. The result: one of the most odd and bizzare films I've ever seen. Peter Weller, who's well known as Robocop, gives an outstanding performance as Bill Lee, an exterminator turned writer who suffers from "unorthodox hallucinogens" as RT calls it, and starts to see bugs that speak to him about a certain man named Dr. Benway. Naked Lunch may not be one of the best films of all time, but it's uniqueness and "artsiness" are two sure reasons to see this film.

Erghh, very unusual and surrealistic. It has everything that you need to make a good film: Sex,violence, drugs, profanity. It's not an easy film to watch, but certainly one of the cultest films. David Cronerberg was a master at creating creepy special effects, this film will give you nightmares for sure.
See Details