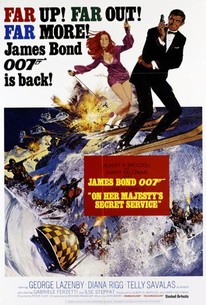 On Her Majesty's Secret Service
1969, Action, 2h 20m
57 Reviews
50,000+ Ratings
What to know
critics consensus
George Lazenby's only appearance as 007 is a fine entry in the series, featuring one of the most intriguing Bond girls in Tracy di Vincenzo (Diana Rigg), breathtaking visuals, and some great ski chases. Read critic reviews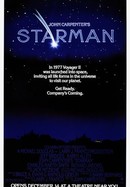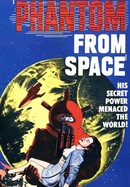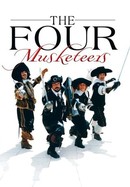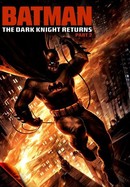 Batman: The Dark Knight Returns, Part 2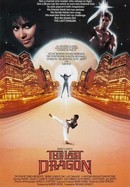 Where to watch
Rent/buy
Rent/buy
Rent/buy
Rate And Review
On Her Majesty's Secret Service Photos
Movie Info
Agent 007 (George Lazenby) and the adventurous Tracy Di Vicenzo (Diana Rigg) join forces to battle the evil SPECTRE organization in the treacherous Swiss Alps. But the group's powerful leader, Ernst Stavro Blofeld (Telly Savalas), is launching his most calamitous scheme yet: a germ warfare plot that could kill millions!
News & Interviews for On Her Majesty's Secret Service
Audience Reviews for On Her Majesty's Secret Service
And why am I watching a Bond film that's 48 years old? Because that's how long it took me to admit that Bond could be played by anyone other than Connery. But I was wrong. Car chases, ski chases, beautiful women, and a emotional hook! Better than I could've imagined.

On Her Majesty's Secret Service is often the forgotten Bond because it was in between Connery outings. Of course, this was a one off for George Lazenby, who wished to only play 007 once. The studio was able to get pretty much everyone else back, with the exception of Blofeld, for the film. I will say that this film with Connery probably would have been better, but this is by no means a bad film. It just has several problems that could have been fixed. Lazenby isn't as good at pulling off the womanizing or bada** side of Bond, but his chemistry with Tracy, played by Diana Rigg, was great. Knowing that Rigg has a big part in Game of Thrones 50 years later was interesting to watch as well. But I'm not sure Bond has had as close of a relationship to a woman in any of the other films, which makes this film pretty unique. One of the biggest issues with this film though is the pacing. It's 2 and a half hours long, and you feel the length. There is a good 45-50 minutes or little to no action at all, and this is a Bond film. I can't say I wasn't at least on the verge of falling asleep at that time. But the film picks up in its last act for a semi-decent action film. I don't know why we continue to take our favorite spy in strange places ie; space, underwater, and now in snowy mountains, but it made for some fun ski chases. Speaking of the action, this film has a huge issue in its editing. I know the 60's loved exaggerating the punches and fight scenes, but the fast paced and sped up editing here is obnoxious to say the least. To go along with that, the one liners were noticably bad, and the film is just not James Bond-y enough. Blofeld had a change of actor, which did change the character and the feel of the movie, but it wasn't necessarily a bad change. This film is really full of good and bad things to end up being yet another medicore Bond film. +Rigg & Lazenby's chemistry +Gutsy second half -Boring middle act -Terrible editing 6.1/10

A crowning jewel in the franchise, Secret Service sees Connery clone George Lazenby works hard to emerge from his forebear's shadow but - with such a powerful well-directed script - his more serious side of Bond easily sits among Her Majesty's best of the bunch. The sixth 007 adventure frustratingly gets a horribly undeserved rap. Honestly, it's doubtful that anybody who badmouths On Her Majesty's Secret Service has actually seen it. Sure, Connery sits this one out and the producers put a lookalike in his place but it is a whipsmart move. The film smartly breaks the fourth wall once early on to let the audience know that we're all (filmgoers, actor, producers) in the unknown possibly rocky waters, but then holsters much of the cheekiness for much of the story. It proves a welcome respite from the increasing cheekiness and gimmickry of the franchise, even giving Bond a true love as a crutch and true equal as a nemesis. In this classic spy caper, James Bond (Lazenby) woos a mob boss's daughter (Rigg) and goes undercover to uncover the true reason for Blofeld's (Telly Savalas) allergy research in the Swiss Alps that involves beautiful women from around the world. Non-actor Lazenby does a ridiculously excellent job in this, his solo outing. He's no Connery but that's what's amazing: He got hired to approximate the Bond-ed actor but ends up doing his slightly own thing. He commits to the action, womanizing, and espionage in spades and his dedication shows. Indeed, as producer "Cubby" Broccoli himself once reportedly said, Lazenby probably would've made the best 007 if he was allowed to go on. Unfortunately, when the film failed to gross as much as expected, he got wrongly blamed. It's a shame, really, as On Her Majesty's Secret Service delivers on all fronts. Promoted from series editor, Peter Hunt presents some of the franchise's highlight action sequences, many of them on snow and ice. In sombering up the tone and losing much of the gadgetry, his Bond exhibits the best of all worlds-the suave sophistication and unflappable air of Connery's tenure with the deathly stakes of Daniel Craig's later run. Also, Diana Rigg makes for the most captivating Bond girl yet...simply because she plays it not as a girl, but as a woman. She convincingly captures the hearts of 007 and audiences. Then, there's that ending. It's Bond's best and the franchise's most heartfelt scene. Bottom line: Mr. Majestic

George Lazenbys one and only Bond film should of been a disaster but it was better than I was expecting, Introducing a new Bond was always going to hard to get used to but Lazenby does a good job even though it felt like sometimes the film makers were either giving Sean Connery the middle finger or trying to tell him that we still miss you by making sarcastic comments and showing us old gadgets and little nods towards previous Bond films, The story was good but the way it was told made an hour of the film drag on and was quite a bore, But where this Bond shines is in the action, There's no silly gadgets but doesn't get rid of those stupid one liners, But it has some good fight scenes and some very well shot chases car and skiing, Lazenby put more effort into the action in one film than Sean Connery ever did, Plus the ending was different to the others that worked well, I wouldn't of minded seeing Lazenby back as Bond even though character wise Connery suited the role better, Even though the film is over long and drags during its down time the action makes up for it.
See Details