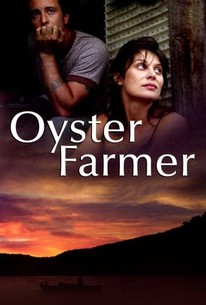 Oyster Farmer
2004, Comedy/Drama, 1h 29m
16 Reviews
1,000+ Ratings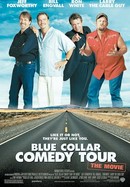 Blue Collar Comedy Tour: The Movie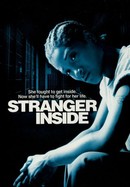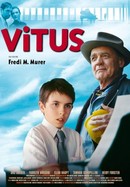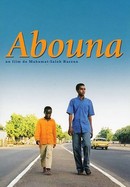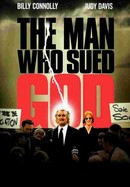 Rate And Review
Movie Info
Jack Flange (Alex O'Lachlan), a native of Sydney, loves the city life. But when he learns his sister, Nikki (Claudia Harrison), is injured, he heads for her small beachfront town to help out. Initially taking on backbreaking work as an oyster farmer to cover Nikki's hospital bills, Jack finds that he needs more cash than the job brings in. After falling for a local girl and having run-ins with his boss and his ex-wife, Jack hatches a plan to recover a batch of missing cash that has been stolen.
Audience Reviews for Oyster Farmer
Charming. Intelligent. Quirky. I have to tell you..there was this scene that involved a dog, and a remote, that had me in stitches. Kind of sad outcome..but really funny...

"Oyster Farmer" starts with Jack(Alex O'Loughlin) giving a ride to Pearl(Diana Glenn) in his boat, making him late for work at the oyster farm run by Brownie(David Field). Aside from Brownie's dad(Jim Norton), Jack is about the only employee. Well, there might have been more if Brownie's wife Trish(Kerry Armstrong) had not left him. To be honest, it is not the job that attracted Jack to the area, but to be close to his sister Nikki(Claudia Harrison) who is recuperating at a local hospital from a car accident. However, the hospital stay is getting expensive and the insurance is running out, so Jack does the only sensible thing and robs an armored truck... "Oyster Farmer" is a sweet, gentle and meandering slice of life movie, set in a place where a good day's work is valued above most everything else which fits in well with what they used to say about best laid plans. Due to the men finding the work of oyster farming so difficult, a certain machismo erupts in the area.(It is hard to make a case for the area being a backwaters when it is so scenic.) That keeps women away emotionally and physically which costs the men in more ways than one. For example, Trish is a lot smarter than her estranged husband gives her credit for.

This is really slow paced.. but the characters are great and it has a lovely mix of comedy and drama,romantic with some sweet moments - alex O'lachlan is really great in this film..

This film seems like it should be in the Film Movement series, it has the same look, feel and storyline as many of the films in that series. So if you like the Film Movement I highly recommend this movie to you. This movie is beautiful to watch the scenery and light is just lovely. The light in this film reminds me of light in the late summer in the Midwest (USA) even though the film is Australian. It has interesting character and the their interaction are realistic and believable. It is interesting to watch river/oyster farming life, I had no idea it would be so tough. Looks like I'm the first one to review this movie on this site. Wow.
See Details