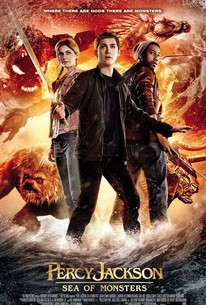 Percy Jackson: Sea of Monsters
2013, Kids & family/Adventure, 1h 46m
118 Reviews
100,000+ Ratings
What to know
critics consensus
It's pretty and packed with action; unfortunately, Percy Jackson: Sea of Monsters is also waterlogged with characters and plots that can't help but feel derivative. Read critic reviews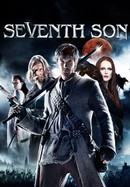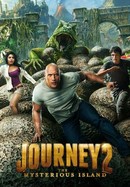 Journey 2: The Mysterious Island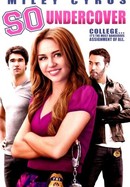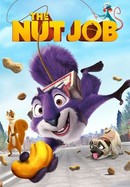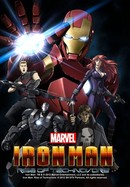 Iron Man: Rise of Technovore
Where to watch
Rent/buy
Rent/buy
Subscription
Rent/buy
Rate And Review
Percy Jackson: Sea of Monsters Photos
Movie Info
Though Percy (Logan Lerman), the half-human son of Greek god Poseidon, once saved the world, lately he's been feeling less than heroic. However, he doesn't have much time to brood -- the enchanted borders that protect Camp Half-Blood are dissolving, and a horde of mythical beasts threatens the demigods' sanctuary. In order to save Camp Half-Blood, Percy and his friends embark on a journey to the Sea of Monsters -- aka the Bermuda Triangle -- to find the magical Golden Fleece.
News & Interviews for Percy Jackson: Sea of Monsters
Audience Reviews for Percy Jackson: Sea of Monsters
Not very good. The first film was so much better. The three main characters from the first film are portrayed pretty well here, but with the exception of Clarice, who's pretty awesome, the rest of the new characters are pretty stupid. That goes double for Tyson the cyclops...interesting character but the actor is terrible, and so are the attempted comedic lines the writers gave him. Aside from that, the story is pretty boring...the only two bright spots are the scenes in the stomach of the guardian of the Sea of Monsters, and of course when the group meets Hermes, played by Nathan Fillion (obviously the best part of this film). The story itself is horribly predictable...I'm sure it's much better in Rick Riordan's book, but every supposed plot twist is telegraphed, so there's next to no suspense. My biggest problem though is with the movie's namesake: the Sea of Monsters. For something that sounds so awesome, it's so disappointing. The Sea of Monsters is shown for a couple of minutes, and there's only one fucking monster shown. Admittedly, that monster is pretty cool, but underused. There's no major fight or anything...it just eats them and then they escape by blasting a hole in its stomach like 2 minutes later. No suspense at all. Also, where the fuck are the gods? They couldn't have had Sean Bean or Kevin McKidd show up for like a couple of minutes? They didn't even get them for voice acting. Anyway, see this if you liked the first film, but don't expect it to be better than the original, because it's sure as hell not.

A lackluster and disappointing sequel, Percy Jackson: Sea of Monsters continues the adventure (very poorly). In this chapter Percy Jackson bands together with his friends on a quest to find the Golden Fleece, which they need to heal the protecting tree that keeps the sanctuary of the demigods safe. The writing is weak, and the acting is pretty bad all around (except for a cameo by Nathan Fillion). But the special effects are the real Achilles' heel; as they're incredibly poor and serve as a constant distraction. Percy Jackson: Sea of Monsters is an uninspired film with no magic or wonder to it.

When I reviewed the first Percy Jackson film, I took great pains to put the film in context, particularly regarding its relationship to the Harry Potter series. I spoke about how many fantasy franchises were launched on the back of the success of The Lord of the Rings, and how the vast majority of these fell short either of Peter Jackson's groundbreaking trilogy or the eventual success of Harry Potter. With Harry Potter now done and dusted, and The Hobbit films failing to match the critical reputation of their predecessors, Sea of Monsters stands more of a chance at competing both for the hearts and the money of its core teenage audience. If previous records are anything to go by, Chris Columbus' lack of involvement this time around should lead to some kind of improvement. And sure enough, a slight improvement is what we get, showing if nothing else what difference a decent director can make. One of the big problems with Percy Jackson & The Lightning Thief was Columbus' approach to the source material. Throughout his career he has always been relunctant to place any kind of creative or artistic stamp over and above the source material, preferring to slavishly reproduce the story for fear of offending the fans which are his target audience. Chamber of Secrets, the second Harry Potter film, is particularly guilty of this, but Philosopher's Stone is just as careless in many aspects, taking so long to set things up that the experience becomes less magical. Thor Freudenthal's directorial career is not exactly glittering in comparison, his previous efforts being Hotel for Dogs and Diary of a Wimpy Kid. He is a nuts and bolts filmmaker who understands working with children and special effects, but at the very least he has the confidence to make changes to the story where they are necessary for the medium. While Sea of Monsters still has a great many problems, it is more cinematic than its predecessor both visually and narratively. Make no mistake, there are huge aspects of Sea of Monsters that look or feel derivative. The entire attack on the woods which takes place early in the film is very close to the woodland scenes in Deathly Hallows Part I, with touches of the Battle of Hogwarts from Part II. The visual sensibility is still very close to the Potter films, including the prominent blue tones to the cinematography. Throw in the familiar character dynamics, with romance and rivalry abounding, and it's easy to feel that we've been here many times before. But while Sea of Monsters isn't groundbreakingly original in either its story or its characters, both aspects are engaging enough to make us either forget or overlook its resemblances to Harry Potter and other fantasy franchises. While it never makes enough of an argument to stand entirely on its own, it does feel more confident about its identity and what it wants to do. The film is a decent, solid, generic popcorn blockbuster, nothing more, nothing less. One aspect in which Sea of Monsters scores over The Lightning Thief is how it handles all its references to Greek mythology. The Lightning Thief contained a number of fitting reimaginings of classical figures or places in Greek mythology - for instance, Medusa's lair as a garden centre full of statues, or the Den of the Lotus Eaters as a casino. But Columbus struggled to marshall these images or set-pieces into a non-episodic plot, resulting in a film of several promising moments but precious little else. Sea of Monsters works all of its touches more fittingly into its plot. Having Hermes as the busy CEO as an Amazon-esque corporation could have been just a pleasant throwaway gag, but the script gives time to see exactly how Hermes operates and thereby adds weight to Luke's disdain for him, which manifests in his search for the Fleece. The same goes for Stanley Tucci's delightful role as Dionysus, with more effort going into fleshing out his role at Camp Half-Blood alongside the jokes about Jesus turning water into wine. The film also makes a lot more of the Prometheus myth, which runs through both of the stories. While not specific to Percy's arc, both The Lightning Thief and Sea of Monsters revolve around human individuals (or half-humans at any rate) who arrogantly deprive the Gods of something essential to their power and authority. Prometheus' original theft of fire is substituted for a lightning bolt or the Golden Fleece, just as in Sherlock the journal of Dr. John Watson becomes a blog. While The Lightning Thief barely touched upon the myth or its implications, Sea of Monsters explores the themes of Prometheus' story in a little more detail. The story of the characters is a battle between hubristic arrogance, on the part of Luke and Clarisse, and the more selfless position to Percy, Grover, Annabeth and Tyson. While the arrogance of the former party puts them at a short-term advantage in battle situations, they ultimately do not have the ability to control the power they are willing to unleash. The only departure from the original story is that humans rein in this power with the Gods' assistance, rather than the Gods acting alone. By bringing the themes of the story more to the fore, Sea of Monsters makes it easier to bond with the characters, or at least to understand their motivations enough that we go along with their actions. The dynamic between Percy, Grover and Annabeth is largely unchanged, but we do get a little character development on the latter's part with the revelation about the cyclops. It's also refreshing that Clarisse isn't just presented as a lazy romantic rival for Percy's affections; she may be unlikeable, but she does at least get to be unlikeable under her own steam, and for her own reasons. The main performances in Sea of Monsters are all pretty decent. Logan Lerman isn't as good here as he was in The Perks of Being a Wallflower, but he does make Percy a believable protagonist even if he isn't always the most charismatic. Leven Rambin, who appeared briefly in The Hunger Games, provides a welcome spark with Clarisse: she is an unlikeable character, but her performance is memorable. Stanley Tucci is the highlight of the adult cast, bringing a weariness to Dionysus without looking like he doesn't want to be in the film. The other big plus with Sea of Monsters is its improved special effects. The film is shot by Shelly Johnson, known for his collaborations with director Joe Johnston stretching back to Jurassic Park III. He's used to working on CG-heavy blockbusters, and he manages to bring a little more weight to the set-pieces. His task is more difficult considering the amount of water involved - water being very hard to digitally replicate - but the film is a lot more integrated and a little more physical through his efforts. Having trundled along rather nicely for most of its running time, the film does somewhat drop the ball when it comes to its big final set-piece, involving Luke's resurrection of Kronos. While the effects are pretty decent and the broken fairground setting is appealing, in all other aspects it's a straight lift from Raiders of the Lost Ark. While we're not treated to any melting faces or shouts of "keep your eyes shut!", it follows the sequence pretty much beat-for-beat. The other slight fly in the ointment is Tyson himself. While Annabeth's character development is welcome, he always feels like something of a spare part, being either played for comic relief or written into the background whenever the plot doesn't require him. As a result his death scene doesn't have as much weight as perhaps it could, and Douglas Smith's delivery often feels flat and unemotional. Percy Jackson: Sea of Monsters is a decent popcorn blockbuster which improves on its predecessor without making compelling arguments for a further film. The improved direction and effects, along with a more rounded approach to storytelling, keep us entertained long enough for its flaws and derivative qualities to be less of a problem. If there is to be a third film, the series will definitely have to up its game, but for now it's perfectly harmless fun.

I feel that the review I did for the first Percy Jackson is one of the worst reviews I've done in recent memory. I know what you're thinking 'but all your reviews suck', I doubt anybody really reads these and it doesn't really bother because I actually enjoy writing these reviews even if they may be poorly written. Don't know why I got off on that tangent, but this movie was fine at best. In some ways it's better than the first film, NATHAN FILLION, and in some ways it's worse than the first, everything else. Perhaps that's a little harsh to say, I think the special effects looked better but not particularly outstanding, it would've definitely looked better with HD picture quality, despite having an HDTV, my cable box isn't optimized for that so I had to watch in SD quality. I think the main problem with this film is that it doesn't really have much of a reason to exist. It's not like the first movie set the world on fire with its approach to Greek mythology, a vast and complex subject to tackle, and it's not like the world was clamoring for more films in this franchise. I can imagine that the meeting that ended with this film getting greenlit started with someone nonchalantly bringing up this series and potentially doing a sequel and someone said 'eh, ok' and they went ahead and did it. I think that's this film biggest problem, it lacks inspiration. It's like no one really did this because they truly wanted to, they did it because they were contractually obligated to do so. There's some scenes where Logan Lerman, a really talented actor, if you don't believe me watch The Perks of being a Wallflower, where he sounds like he just graduated from the Hayden Christensen school of acting. The same applies to Jake Abel, though I wouldn't call him a really talented actor. The film, again, lacks inspiration or the freshness that even the first film had, if even it was just a little. I didn't find the film to be bad, at all. It's just a little derivative and it's happy settling for second best. Hell, not even second best. If this was a race of 10 semi-successful film franchises, this sequel would be happy coming in in 7th place. Yea, you're not in last place...but you also could've been so much better at the same time. Especially considering the mythological aspects attached to the franchise. This film SHOULD be better, but it's simply not thanks to a forgettable story, even if it does a better job than the first film in setting up sequel, uninspired script and cast. Even if you have decent effects or action sequences, that's never enough in this type of film. You need well-written characters. And if that fails then at least make them entertaining. They may not be the most complex or interesting of characters, but at least you have fun watching them trying to complete these quests. The highlight of the film, by far, is Nathan Fillion's cameo as Luke's father. If you've seen any of Nathan Fillion in the incredible, and underrated, series Firefly and its incredible film sequel, Serenity, then you know what to expect from him. Quick wit, cynical charm and just overall incredible comic timing. Nathan is the highlight of an otherwise forgettable film. His presence in this film made it better than it would've been without him. I really believe that. I realize that if he had been a bigger presence in the film's events then his "schtick" might have gotten old for some people. I think it would've made the movie much better, but I understand why his appearance was kept to just a cameo. It's more memorable that way. Other than that, if uninspired was an art form then this film would be high art. Outside of Nathan Fillion's cameo, there's nothing about this film that feels inspired. And when you have a fantasy film involving Greek mythology in the vein of Harry Potter then you really should try to do better than you did here. The sequel, if they ever do one, could be good if done right. But I think the tease was done just to test the waters and see if this film was successful, which it was, but not a massive one, before going ahead with the sequel. Personally, I don't think they're gonna do one. This one didn't send the world on fire either, and not a lot of people, that aren't already fans of the books and/or films, are clamoring for more films in this series. I believe if a third film is done, it will do worse than this one. So it might be risky to do a film that may be a flop considering its budget. I just hope that if a sequel is done, a little more effort is put into developing and making the world stand out more than it just feeling like Harry Potter-lite.
See Details