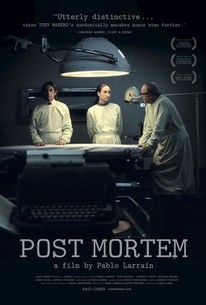 Post Mortem
2010, Drama, 1h 36m
34 Reviews
2,500+ Ratings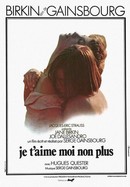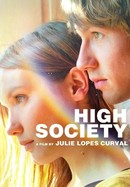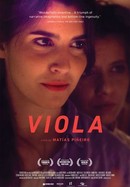 Those Who Make Revolution Halfway Only Dig Their Own Graves
Rate And Review
Movie Info
During Chile's 1973 military coup, a coroner's assistant (Alfredo Castro) becomes drawn to a showgirl (Antonia Zegers) who lives nearby.
News & Interviews for Post Mortem
Audience Reviews for Post Mortem
Even though I usually don't favor any movie with an ending that piles on, it turns out there is quite a bit to admire in the intriguing "Post Mortem" and what it has to say about perceptions. You wouldn't really notice Mario(Alfredo Castro), a squirrelly middle-aged man who works in the cornorer's office, if you walked past him on the street which allows him to slip through unnoticed backstage at a dance hall to see Nancy(Antonia Zegers), his neighbor, who is literally fading from view. She ordinarily would not give him the time of day but she needs a ride home when she gets fired for losing too much weight, at least until they run into a friend of hers on the way home at a street protest. Of course, being noticed can sometimes be a hundred times worse because this is Santiago, Chile in 1973. Normally I would cheer on any display of leftist political expression on screen(Just one time, I would love to be at a meeting where everybody cheers Ho Chi Minh's name at a meeting). Here, I was just hoping everybody would lay low for their own safety, knowing that repression and murder are just right around the corner, even though it probably would not have saved their lives. These deaths are not the only ones foreshadowed, as Nancy's death is also foretold. For Mario, also, much of the political action happens just out of earshot which is indicated by the excellent sound engineering. Mario is just old fashioned, rejecting the politics and advances of his attractive colleague Sandra(Amparo Noguera) because she sleeps with other men.
See Details