Rabbit's Moon
(1950)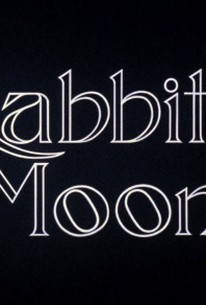 AUDIENCE SCORE
Critic Consensus: No consensus yet.
Movie Info
Rabbit's Moon is a "Magic Lantern" Commedia del'Arte play in which Pierrot (André Soubeyran) is attempting to reach the moon, occupied by a rabbit, and later attempts to win the heart of Columbine (Nadine Valance), though he thwarted by Harlequin (Claude Revenant). Pierrot discovers a magic lantern, which provides him happiness and relief from his unrealized ambitions. This is one of Kenneth Anger's most delicate creations, one of the only post-WWII experimental shorts to successfully recreate the look of a late nineteenth century lanterna magica. Started on 35 mm in 1950 on a set owned by Jean-Pierre Melville, Rabbit's Moon was abandoned after only a few days of shooting, as Melville needed his studio returned to him. The unfinished film was stored at the Cinemathèque Française and forgotten. In 1970 Anger returned to this project and realized it in a 16-minute version, synchronized to an assemblage of pop hits. In 1979 it was shortened to a mere seven minutes and a new soundtrack, which consists of distracting rock music that seems wholly inappropriate for the film, was added. This is the version that circulates in the current "Magick Lantern Cycle."
Critic Reviews for Rabbit's Moon
Audience Reviews for Rabbit's Moon
This movie was so annoying. It's repetitive, slow, and strange. It's an experimental film so there's really not a story, but it has something to do with a clown loving the moon or something, I think. Anyway it got on my nerves, and I don't recommend seeing it.
Rabbit's Moon Quotes
There are no approved quotes yet for this movie.
Discussion Forum
Discuss Rabbit's Moon on our Movie forum!