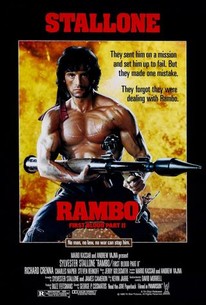 Rambo: First Blood Part II
1985, Action/Adventure, 1h 35m
45 Reviews
100,000+ Ratings
What to know
critics consensus
First Blood Part II offers enough mayhem to satisfy genre fans, but remains a regressive sequel that turns its once-compelling protagonist into just another muscled action berserker. Read critic reviews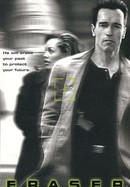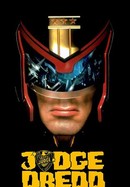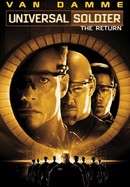 Universal Soldier: The Return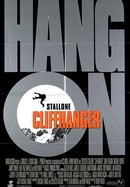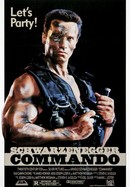 Where to watch
Rent
Rent/buy
Subscription
Rent/buy
Rate And Review
Rambo: First Blood Part II Photos
Movie Info
John Rambo (Sylvester Stallone) is doing hard time in jail when his former boss, Col. Troutman (Richard Crenna), offers him a deal. If Rambo travels to Vietnam to try to find the American prisoners of war, his criminal record will be expunged. Rambo takes the reconnaissance assignment and agrees not to get involved in any of the action. However, when his Vietnamese lover, Co Bao (Julia Nickson), is killed by American forces, Rambo forgets his promise and takes matters into his own hands.
News & Interviews for Rambo: First Blood Part II
Audience Reviews for Rambo: First Blood Part II
Hot on the heels of the massive blockbuster hit, First Blood, Stallone is back three years later with First Blood: Part II... and what a disappointment it is. I can't say I expected much more: after First Blood's insane ending, there's no logical reason for Rambo to return. In Part II, Colonel Trautman visits Rambo in a work camp he's been sentenced to after the first film's incidents. He requests Rambo accept a mission to do reconnaissance on POW's that may not have made it out of Vietnam. Rambo, being the macho action hero that he is, refuses to stand by while the U.S. military does the rescuing. Despite having chronic PTSD from watching his friends get killed, he returns to Vietnam without question. Under the orders of Marshall Murdock (played by Charles Napier), he deploys into the jungle, solo. There, he meets a local intelligence agent to assist him on his mission. This agent turns out to be a she, and her name is Co-Bao. The actress playing her, Julia Nickson, turns in a laughably bad performance as Rambo's sexy sidekick. Whether her Vietnamese accent is a part of her real world identity or put on for the sake of the character, it sounds terrible. This is a one-dimensional, abysmal, typecast role given to a beautiful actress with minimal acting capabilities. Stallone himself seems to have forgotten that his own character suffers from PTSD. Rambo is no longer the broken war veteran struggling to fit into a world that doesn't want him; he's just another action hero. With that being said, this isn't to say that First Blood: Part II doesn't have it's moments. Stallone is always, to an extent, entertaining and badass, even in his laziest moments. The scene at the end where he confronts Marshall Murdock is fueled by a heavy dose of angry testosterone, and it was a surprisingly great way to end the film. Although the 95 minute running time sounds brief, I found myself checking the time quite often; considering this is an action movie, pacing is crucial, and the repetition of Rambo killing a man from 50 feet away without actually aiming gets old very fast. First Blood: Part II was written by Stallone and James Cameron-this sounds like a dynamic combination, but the duo won the Razzie Award for Worst Screenplay. To top it all off, Stallone also won for Worst Actor. This is even more depressing when you consider how his performance from Part I was Oscar-worthy. If you're curious as to how Part II is after watching the first, do yourself a favor and skip over this one because there's not much to see.

"First Blood" was a product of the last few drops of 70s cynicism, so naturally it's sequel is all 80s machismo, over-the-top action, and xenophobia. Well made to be sure but still rather silly. It's unsurprising that an action film made during the height of the Reagan era would try to give the American public a kind of fictional "victory" for the Vietnam war.

"What you choose to call hell, he calls home." Rambo: First Blood Part II is one of most iconic action films of the '80s. Vietnam vet John Rambo is offered a presidential pardon in exchange for going on a covert mission to recon a possible POW camp in Vietnam. The script by Sylvester Stallone and James Cameron is surprisingly thoughtful for an action film, especially in addressing topical issues such as missing Vietnam POWs and the failed reintegration of Vietnam vets. The action sequences are also especially impressive, and add a lot of excitement and energy to the film. Incredibly entertaining and powerful, Rambo: First Blood Part II redefined the '80s action hero.

I love this sequel, and I don't say that often. Rambo is such an interesting action film character, and we get to know more about him now with this film. You must see it if you're a fan of the first. The story brings him into a much bigger situation as the first, the stakes are upped, and there are really extreme action sequences. Being put back into a warlike setting really suits this character well. We get to see all of his talents. And don't be afraid, this story isn't just action with no story. You can read the story here on the site. It's a rescue with revenge and love and anti-communism, all the great themes of the 80s. And I don't want to give away the end, but it is both sad and satisfying to the audience. I loved this movie.
See Details