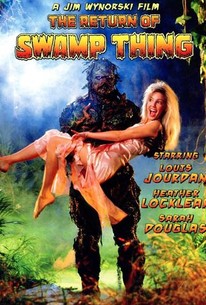 The Return of Swamp Thing
1989, Sci-fi/Action, 1h 28m
9 Reviews
2,500+ Ratings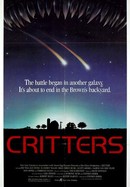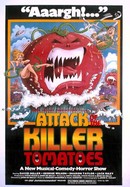 Attack of the Killer Tomatoes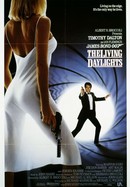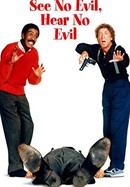 See No Evil, Hear No Evil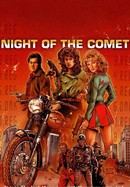 Where to watch
Rent/buy
Rent/buy
Rent/buy
Rate And Review
The Return of Swamp Thing Photos
Movie Info
A mad scientist's (Louis Jourdan) vegetarian stepdaughter (Heather Locklear) falls in love with one of his leafy failures.
News & Interviews for The Return of Swamp Thing
Audience Reviews for The Return of Swamp Thing
Well with actors and performances more wooden than Pinoccio's c*ck, this has to go down as one of the greatest send up horrors of all time. From the opening shots until the fantastic fight with the rubber, lightbulb-headed creature at the end (With inhaler!) this is absolutely hilarious (even more than intended). I have already read a review that criticized character development. I hope that this is a joke as this was hardly supposed to be a plant version of the Shawshank Redemption. I think there are times when people should see a film for what it is, and this one is an absolute B movie p*ss take with £20 dedicated to special affects and even less on the appalling actors. Magnificent.

"The Return of Swamp Thing" isn't anything like the original movie was. Unlike the original, "The Return of Swamp Thing" isn't exciting and it doesn't have the sense of mystery that "Swamp Thing" had. Swamp Thing tries to keep Abby Arcane (Heather Locklear) safe from her father, Dr. Arcane (Louis Jourdan), who has a plan in mind to kill Abby. Instead of including some action packed and exciting parts in "The Return of Swamp Thing," the movie instead follows two boys who try to be funny, but they're not funny at all. Overall, I consider "The Return of Swamp Thing" one of the most disappointing sequels ever made. If you want a good Swamp Thing movie, I'd recommend getting "Swamp Thing" and skipping "The Return of Swamp Thing." NOTE: That was my Amazon review from the year 2000. I loved the original, not this one.

Gloriously 80's flick, it just sums up everything from that era so well its makes it great fun haha the big hair, cheesey monster suits that look quite good, over the top explosions, sexy females and dumb bad guys....its all here. The film is much better than the first but thats due to the higher budget and bigger fanbase at the time, the plot continues the battle against 'Dr Arcane' in an' Island of Dr Moreau' kinda way but the plot holes are HUGE. Like...who or what was the other swamp thing that our swamp thing battles with during the film?? where did he go? Still you cant look too much into this as its a fun monster mash with dodgy acting :)

A laughable comic book horror flick with some ridiculously bad effects and dialogue. So bad it's almost funny. Almost.
See Details