Roar
1981, Adventure, 1h 42m
24 Reviews
1,000+ Ratings
What to know
critics consensus
Roar may not satisfy in terms of acting, storytelling, or overall production, but the real-life danger onscreen makes it difficult to turn away. Read critic reviews
You might also like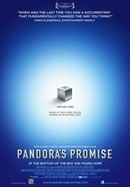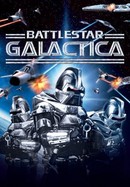 Rate And Review
Movie Info
A woman and her family travel to Africa to meet a scientist who lives with wild animals.
Audience Reviews for Roar
This was a fun midnight movie experience, but I'm also shocked at the level of madness it took to make this movie happen. When I first saw the trailer in the spring of 2015 about this film that never showed theatrically in the U.S. with its stats about no animals being harmed but dozens of cast and crew members receiving serious injuries, I was confused whether it was a narrative or a documentary about the making of this dangerous film. Mainly because of director/writer/producer/father Noel Marshall's appearance it appears to be a lost film from the 60s hippie culture period. Raising and "training" the wild lions may have taken quite a bit of time, but ultimately the flick was made as recently as 1981. I was intrigued to see all the big cats on screen (many of which do not naturally live together on the same continents), and, in fact, the wild animals from an elephant, to birds, to all the big cats are given writing credit for this tale. That got a big laugh from the audience, but it makes sense since there is no way to make so many animals play by human rules. Noel's wife, Tippi Hedren, put herself in another situation even more risky than working for Hitchcock in The Birds. Their three real life children are along for the ride as well. The silly plot involves Noel's character Hank building a new wildlife preserve in Africa where his family can live in peace, love, and harmony with the big cuddly beasts roaming freely around. His wife and three grown kids arrive at the airport and ride to the new house with no idea that they are expected to commune with dozens of carnivores. Meanwhile, Hank makes goofy, accident-prone trips to the airport and back to the house looking for his family. There's an African park ranger who works for Hank and his expressions are priceless throughout, especially when Hank eventually connects with his family and inconceivably tells them that everything is perfectly safe. There are subplots with two lions fighting for dominance, as well as big game hunters who don't like Hank's plan cruelly trying to kill as many of the big cats as they can find. This is a movie that will stick with me for its amazing visuals and for being funny for all the wrong reasons.