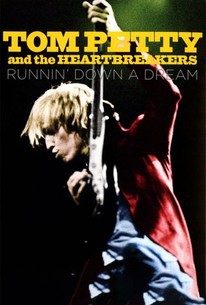 Runnin' Down a Dream: Tom Petty and the Heartbreakers
2007, Documentary, 3h 58m
5 Reviews
1,000+ Ratings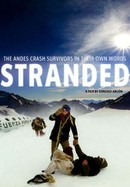 Stranded: I've Come From a Plane That Crashed on the Mountains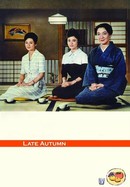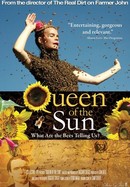 Queen of the Sun: What Are the Bees Telling Us?
Rate And Review
Runnin' Down a Dream: Tom Petty and the Heartbreakers Photos
Movie Info
Filmmaker Peter Bogdanovich tells the story of the legendary rock band and its front man using interviews and concert footage.
Audience Reviews for Runnin' Down a Dream: Tom Petty and the Heartbreakers
Wow, I didn't know how they could possibly do a four hour documentary about Tom Petty, or at least do it with plenty of consistent entertainment value, and yet, lo and behold, here it is, and I can't believe it's not directed by Martin Scorsese, or, at the very least, Kevin Costner. Okay, now, I actually liked "The Postman" just fine and kind of dug how Costner crowbarred Tom Petty in, clearly as himself, yet I found that moment enjoyable simply because it was pretty much up there as one of the most hilariously dumb things in the film, and as much as it was ultimately enjoyable on a more flattering level to me, that's still saying quite a bit, so I wish Costner was directing this, because he and Petty have some redeeming to do for their second collaboration. Actually, maybe it's a good thing that Costner's not on board, because I'm afraid to see just how overlong this documentary would be if good ol' Wyatt Earp was behind it, because it's already longer than the director's cut to "Dances With Wolves", which is seriously longer than "Gone With the Wind", overture, intermission and all. Granted, the director's cut to "Dances With Wolves" was only three minutes longer than "Gone With the Wind", where this documentary is only two minutes longer than the director's cut to "Dances With Wolves", but eitherway you look at it, these are some long films, yet good ones, nevertheless. Now, I'm not saying that this is up there as the "Gone With the Wind" or "Dances With Wolves" of rockumentaries, which I know sounds especially weird when you consider that "Gone With the Wind" and "Dances With Wolves" are two of the most rock n' roll films out there, yet this documentary is still well worth the lengthy sit. Of course, as generally hooking as this documentary is, its subject's teeth aren't the only things that are too big for their own good. This documentary follows the traditional "They Tell Their Story" format, in that it's less interested in a composition of footage and more heavily focused on the band's interviews, with limited style going into the production. Yeah, that's great and all, and it really adds a lot of character to this study, yet this is a documentary format that's commonly conceived to tap out within an hour, or two, or so, and for a reason. At four hours, even with all of its consistent entertainment value and surprising amount of dynamicity within certain aspects, this film loses some steam after a while, perhaps not a terrible extent, yet nevertheless to a still rather palpable extent. I believe Martin Scorsese may have helped in setting down the ground rules for how to do a sprawling music documentary when he took on "No Direction Home", a film that's not as consistent in entertainment value or even smoothness as this film, yet what made that documentary accel so thoroughly was its extreme attention to footage and how it could marry that with the interviews in order to give the documentary a sense of scope, theatrics and, of course, immersive depth. This documentary is limited in theatrical intrigue troughout its elephantine length, with limited general dynamicity and immersiveness, and while it does manage to keep you going, for the most part, based on its entertainment value, it loses a bit of momentum here and there, because its main focus really is people talking for hours on end. Still, make no mistake, this film is an entertaining one, and enough of one to keep you going, even with all of the steam loss. Sure, with more theatrical depth and direction, it could have hit a little more, yet on the whole, once you fall into the documentary, much like Tom Petty himself, you won't back down. At four hours of pure interview, this documentary better be extensvie, and sure enough, this puppy cuts bone-deep. While dramatic meditation would be greatly appreciated, from a standpoint of theatrical emotional investment, yet the interviews offer extensive, fascinating detail, and with the band members themselves being the primary interviewees, it really brings things down on a very personal level, with the footage providing additional insight. The footage may not be played with like it was in something along the lines of a "No Direction Home", where it was the key story element, yet there's still hours of footage that riddled the documentary with texture and livliness, enhanced by its clever editing into the final product, which is nothing if not well-edited. Even with this puppy running such a sprawling length, most everything is comfortably tight, with unique technical and structural touches that keep any slow-down from bleeding through, and while some slower, more meditative scenes would have helped make this a more emotionally satisfying effort, the final product is not simply not boring, but downright entertaining, pretty much all the way through. There's not quite enough theatrical resonance within the structure of this project, yet it does touch, as it is still such a human, extensive and thoroughly fascinating study, and I can see this augmenting the level of appreciation towards Tom Petty within even some of his biggest fans. This documentary is not simply just interesting, but full-on enthralling, with unrelenting intrigue and entertaining immersiveness that is actually kind of ameliorated by the massive length, as it gives us plenty of time to lock into this world. Walking away from this film, you'll feel as though you really were observing the life and career of Petty, and it's an experience well worth having. To "breakdown" my views for "the waiting" "refugees" and "rebels", and doing so without any more cheesily forced references to Tom Petty songs, the film's primarily interview-focused format tones down the theatrics of this sprawling documentary, thus leaving it to lose some steam here and there, yet it "got lucky, babe" (I lied about not doing anymore song references), boasting extensive material and unrelenting entertainment value - spawned from clever and surprisingly tight editing - to create the intense engagement value and deeply human intrigue that helps in making "Tom Petty and the Hearbreakers: Runnin' Down a Dream" a satisfyingly worthy and profounding gripping study on the life and career of the rock n' roll legend. 3/5 - Good

Lengthy, but awesome doc on one of the most underrated bands in the history of rock n' roll. A must see for all music fans.

I am a huge Tom Petty fan. So much that I sat in front of my TV for four hours to watch this doc without a break. The performances are the best stuff (having already read the book and knowing most of Petty's history) and some home video footage are what I found most compelling. To think that he worked with all these legends is pretty amazing. Bogdanovich does a good job and their newest performance of Southern Accents gave me chills. You don't have to be a fan to appreciate it, but you do have to be a fan to get through the monotiny of the talking heads documentary.
See Details