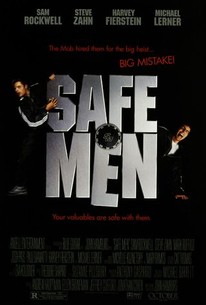 Safe Men
1998, Comedy, 1h 34m
21 Reviews
2,500+ Ratings
Where to watch Safe Men
Rent/buy
Rent/buy
Rent/buy
Rent Safe Men on Amazon Prime Video, Apple TV, Vudu, or buy it on Amazon Prime Video, Apple TV, Vudu.
Rate And Review
Safe Men Photos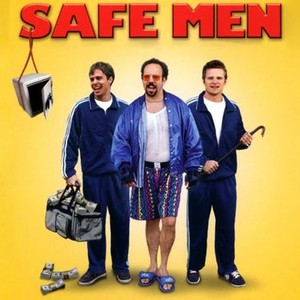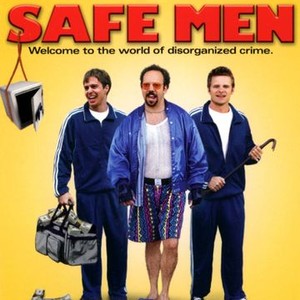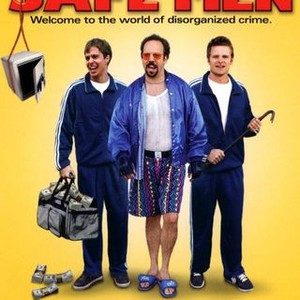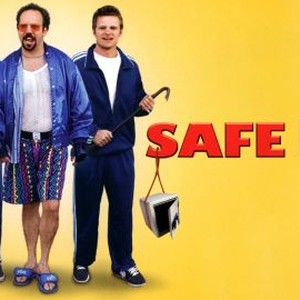 Safe Men (1998)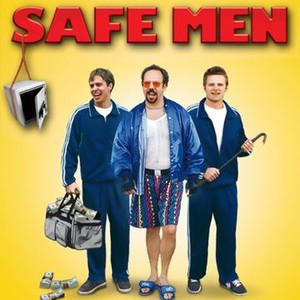 Safe Men (1998)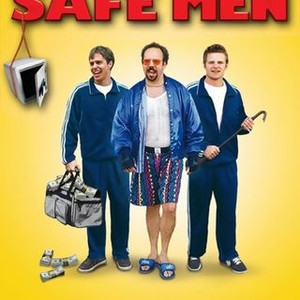 Safe Men (1998)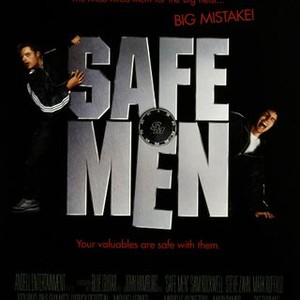 Safe Men (1998)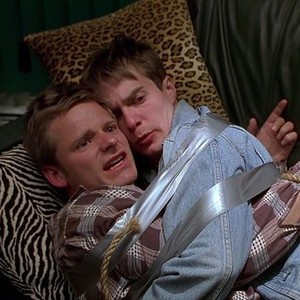 Safe Men (1998)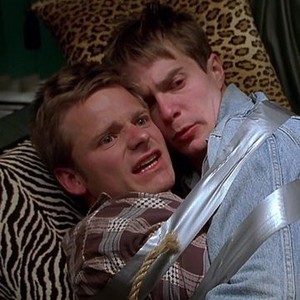 Safe Men (1998)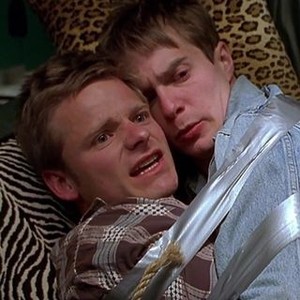 Safe Men (1998)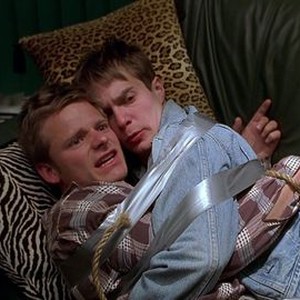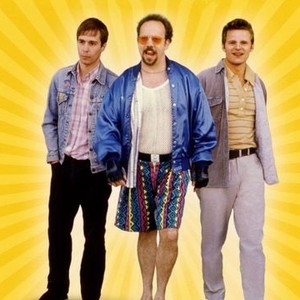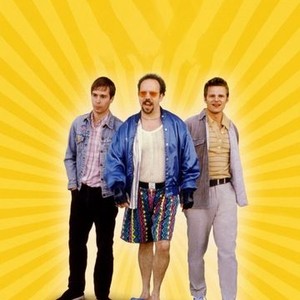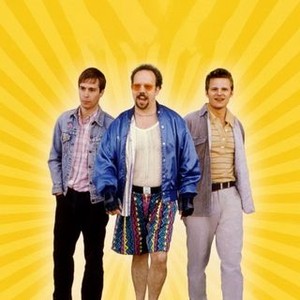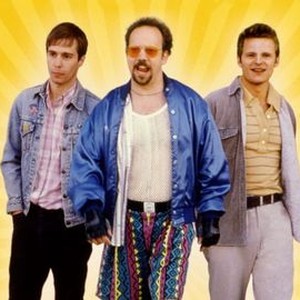 Movie Info
Sam (Sam Rockwell) and Eddie (Steve Zahn) are just a couple of clueless, untalented singers. But, when they are mistaken for a pair of safecracking geniuses by a mobster named Veal Chop (Paul Giamatti), they are unwittingly sucked into a life of crime. Though they have no idea what they are doing, Sam and Eddie have no choice but to go along with the Mafia's orders and break into three safes. Things get even more complicated when Sam falls for the daughter of one of their robbery victims.
Audience Reviews for Safe Men
Despite all of the "blah" moments that it has, "Safe Men" is charming - in a mentally-ill sort of way. There will be parts of it that you'll like, parts of it that you won't, and parts of it where you'll laugh your ass off.

Safe Men is a quirky little comedy, and even though it unravels rather predictably, I can't say that I wasn't amused. The characters are extreme and eccentric, but they are likable in their own way (if you can get around the nonexistent character depth) and the story is odd enough to attract at least one viewing. But be warned: those who find Napoleon Dynamite to be undesirable should stay away from Safe Men because most of the humor is identical between the two. Nevertheless, I found it very funny. Hell, I even laughed out loud a couple of times. Favorite quote: Bernie: "Chop, do you think you can learn these two where the next safe is?" Chop: "Done and donner." Bernie: "Why can't you just say fucking 'Yes' when I ask you a question?"

Eddie: Sam this man is in the mafia, he's not going to let us off the hook if we give him a fucking basket of sundry goods Sam: Oh, but he's in the Jewish mafia, I'm sure that's more of like a club than a criminal organization An overall charming film that is very flawed do to its style, but the great cast and moments of inspired hilarity make it all worth it. Sam Rockwell and Steve Zahn play unsuccessful singers mistaken for two expert safe crackers (actually played by Mark Ruffalo and Josh Pais). They are forcefully brought in by a mobster, Veal Chop played by Paul Giamatti, and forced to pull a number of safe cracking jobs for Jewish mob boss, Big Fat Bernie Gayle played by Michael Lerner (who seems like he's going to have a heart attack in every scene). During this time, Rockwell's character falls in love with the daughter of one of the men who is supposed to be being robbed by them. There is a lot of plot, but its not really confusing because the movie exists in a world that is way to quirky for its own good. Sure its a comedy, but the way the people exist in this world is way to precious. The conversations walk a very fine line between being funny and going overboard in stylization. All of this being said, the cast is quite good. Rockwell, always solid, plays the awkward lead very well. Zahn is a bit dialed down from other, funnier characters he has played. Giamatti was probably my favorite character in this movie, as he actually had some layers. Ruffalo plays a lovable loser type, despite being a crook with emotional problems. Then you have Harvey Fierstein in a movie where he doesn't play an openly gay man. Its a very lighthearted crime comedy that certainly means well and scores few originality points, but pushes its charm way to hard to be better. Sam: Sweet 'stache. Frank: Thanks, bro.

Funny on the whole, bad stiff acting, awful dialouge and worst ending ever.
See Details