Samurai Assassin
1965, Action, 2h 2m
1 Reviews
1,000+ Ratings
You might also like
Zatoichi: The Blind Swordsman & the Chess Expert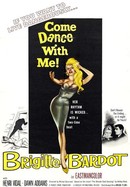 Rate And Review
Movie Info
A samurai joins a band of revolutionaries who intend to kill an official who favors opening Japan to foreigners.
Audience Reviews for Samurai Assassin
A lone former warrior looking to retain his former glory is faced with the project of assassinating the Elder Shogun. With his odds against him, as well as his daughter barely a toddler left in his care...the two of them embark on a journey to get this task taken care of. In doing so he discovers that life truly is a gentle situation, not to be taken granted of. Unmistakably and truly one of those slow brewed classic samurai stories that stays with you long after it is over.

A very good Samurai film but very slow paced. Like Meany films you might see sometimes it takes more then one go to get trow this happened to me when I watched Blade Runner, Death proof, Jackie Brown and others. And the samurai assassin has taken me more then one watch to see all of it. But there are Meany movies like these most of witch are set during the Edo period or later on in Modern day societies. My favourite one out of all was The shogun assassin because I just thought that was epic. Even though its based on some of the Mangas we made. 1860 inside Edo castle. A group of assassins wait by Sakurada Gate to kill the lord of the House of Ii, a powerful man in the Tokugawa government, which has ruled Japan for 300 years. They suspect a traitor in their midst, and their suspicions fall on Niiro, an impoverished ronin who dreams of samurai status, and Kurihara, an aristocratic samurai who befriends Niiro. Niiro longs to identify his father, knowing he is a high-ranking official who will disclose himself only if Niiro achieves samurai status. With American ships in Japan's harbors, cynicism among the assassins, and change in the air, Niiro resolves to reach ends that may prove ephemeral. Mainly the story is told throw flashbacks and all those kind of things witch can somewhat make the story confusing. But as I have said before it is very slow that's what puts you off watching it. I am sure any Chambara fan would love the fight scenes to me they were very good. The movie has some very beautiful cinematography. As for Music very good that's all I can say. Toshirô Mifune and Keiju Kobayashi very well acted the movie. As for Production such as Sets, Costumes, Music everything like that is very good. The Length is the major problem maybe if it saw more editing on scenes the film could have been amazing to watch and go throw. But I am sure people should see this movie if you ever find it. Also not my best review I was in a bit of a rush to write this. Keiko's score 80-100

Not as good as Sword of Doom, but still a beautifully directed picture. It's a little slow at times and a little hard to follow at others. Worth seeing just for the badass snow covered final battle.