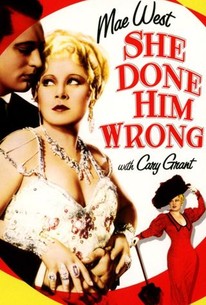 She Done Him Wrong
1933, Comedy, 1h 6m
29 Reviews
1,000+ Ratings
What to know
critics consensus
She Done Him Wrong, but putting Cary Grant and Mae West together is pretty much nothing but right. Read critic reviews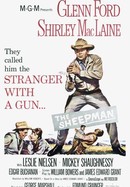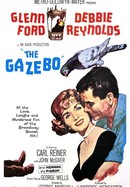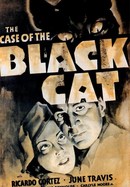 The Case of the Black Cat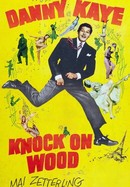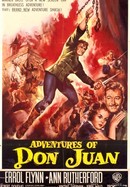 Where to watch
Rent/buy
Rent/buy
Rent/buy
Rate And Review
She Done Him Wrong Photos
Movie Info
Burlesque barroom singer Lady Lou (Mae West) knows everyone in town, especially the men. Unfortunately, her convict ex-boyfriend Chick Clark (Owen Moore) is the jealous type and vows violence against her if she behaves unfaithfully while he's in prison. To make matters worse, Lou's boss, Gus Jordan (Noah Beery Sr.), secretly runs a prostitution and counterfeiting ring, and the director of the city mission next door is actually a federal agent (Cary Grant). What's a girl to do?
Audience Reviews for She Done Him Wrong
It's interesting that this is one of the films cited as pushing to get the Hays Code in place the following year, since there is certainly less skin shown than many other movies in the time period. What frightened people saw was Mae West, and not her curves that pretty clearly signaled the end of the era of the flappers, but how brazenly she flaunted her sexuality. She purrs and sizes men up and down as she sees them. She makes it clear she wants nothing but a tumble in the hay. This is the first movie she drawls "Why don't you come up sometime 'n see me?" to Cary Grant. Talk about a movie with larger-than-life personalities and accents in Grant and West! The line that summarizes West's persona best from the film is this one: "Men are all alike - married or single. It's their game. I happen to be smart enough to play it their way". To the censors, hypocritically, the idea that women could take control of their sexuality was as bad or worse than seeing a bare thigh here or there. As for the film itself, if you're a Mae West fan, this is probably must-see. It may be of interest to see a younger Cary Grant as well, though I found later he was already 29 at the time (West was ten years older). While I smiled as she slinked around in tight, sparkly dresses, moaning one double entendre after another, she just doesn't do it for me, and the plot which takes place in the 'gay 90's' isn't enough to recommend the film. I did love the very last lines, with Grant saying "You baaad girl", and West smiling and saying "You'll find out" before they kiss. Oh Mae, you're so naughty.

Mae West and Cary Grant are very entertaining in West's first screen role. It is well directed but a wee bit dated.

Mae West gives a compelling, albeit wholly unlikable performance as a heartless, wealth-focused man-eater. I've got to say it's one of the least sexy performances by a so-called sex symbol in recent cinematic memory.

A turn-of-the-century singer manipulates various gangland suitors. In an iconic role, Mae West saunters her through this film. She creates an attitude but not a character, and the film highlights her charisma, delights in her wit, and revels in her schemes. The rest of the characters, even the vaguely racist portrayal of Lady Lou's dressing maid, are window dressing as West chews scenery. It's a performance that is more ambiance than storytelling. The film's plot unfolds predictably, and though the chemistry between Cary Grant's character and Lady Lou is palpable, the romantic undertones of their relationship are revealed more by the skilled actors than by the script. Overall, the atmosphere West creates is alluring and a little fun, but the film feels incomplete to a modern viewer.
See Details