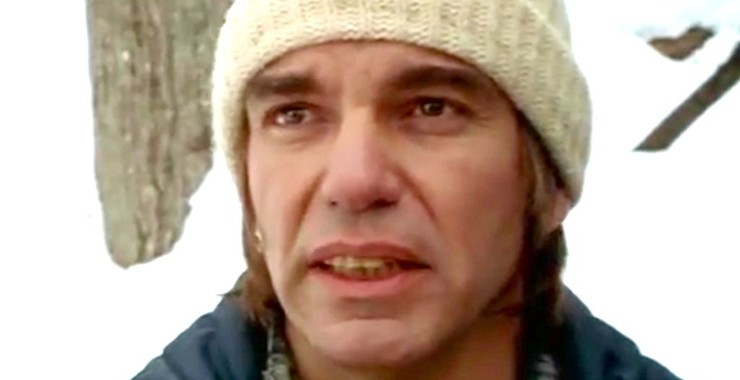 TRAILER 2:26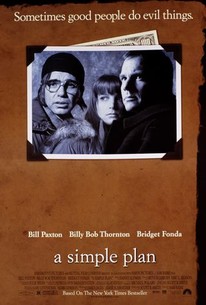 A Simple Plan
1998, Mystery & thriller/Crime, 2h 1m
73 Reviews
25,000+ Ratings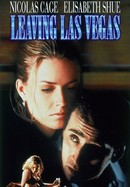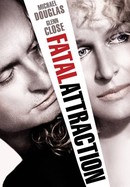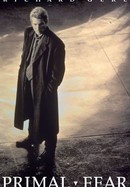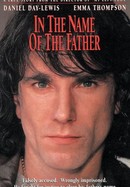 In the Name of the Father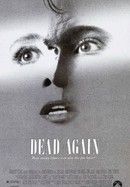 Where to watch A Simple Plan
Rent/buy
Rent/buy
Subscription
Subscription
Rent
Watch A Simple Plan with a subscription on Paramount Plus, Showtime, rent on Vudu, Amazon Prime Video, Apple TV, or buy on Vudu, Amazon Prime Video.
Rate And Review
A Simple Plan videos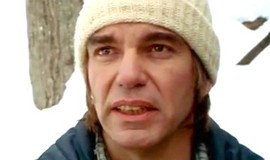 TRAILER 2:26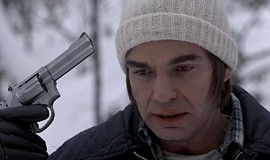 A Simple Plan: Official Clip - I'm Tired, Hank
CLIP 2:13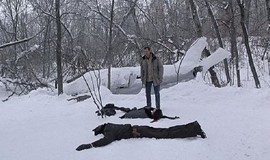 A Simple Plan: Official Clip - Where's My Money?
CLIP 2:08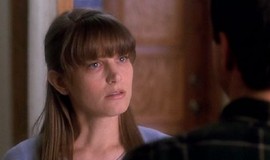 A Simple Plan: Official Clip - Like It Used To Be
CLIP 2:09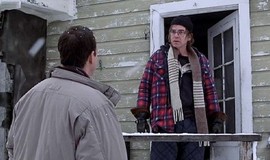 A Simple Plan: Official Clip - The Farm
CLIP 2:13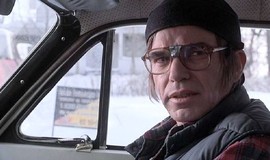 A Simple Plan: Official Clip - Happiness
CLIP 2:11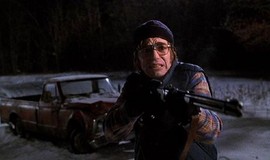 A Simple Plan: Official Clip - Self-Defense
CLIP 2:11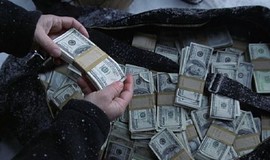 A Simple Plan: Official Clip - You Want To Keep It?
CLIP 2:13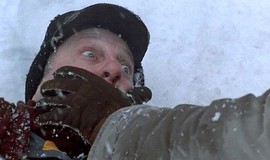 A Simple Plan: Official Clip - Killing Dwight
CLIP 2:01
A Simple Plan Photos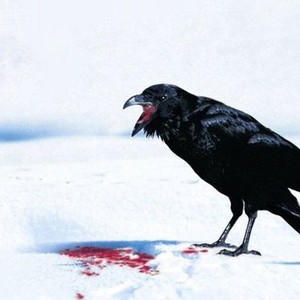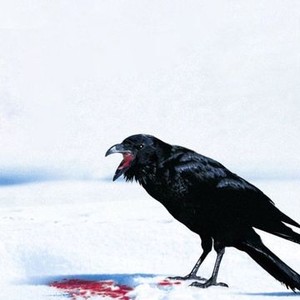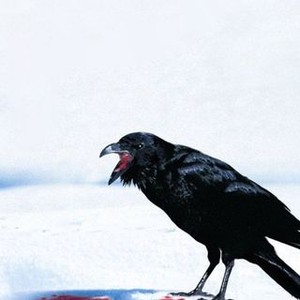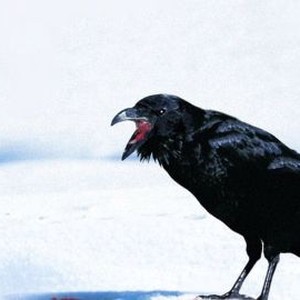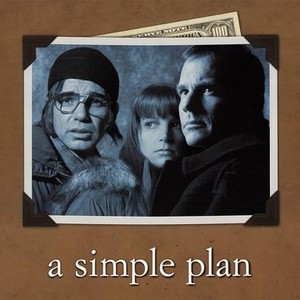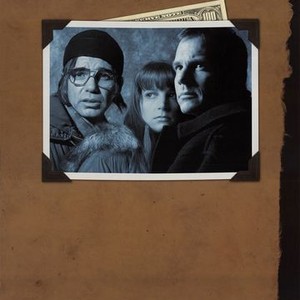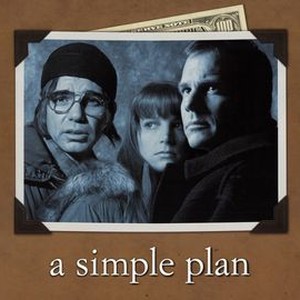 A Simple Plan (1998)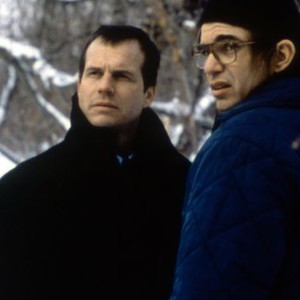 A Simple Plan (1998)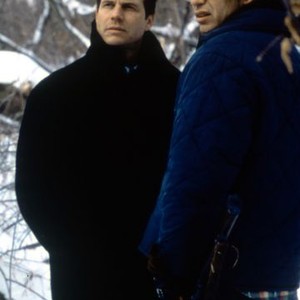 A Simple Plan (1998)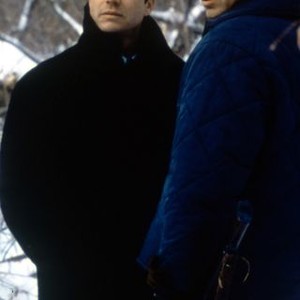 A Simple Plan (1998)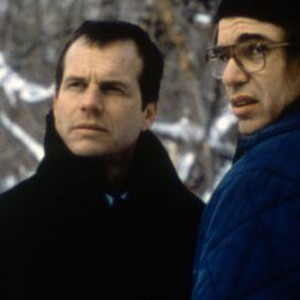 A Simple Plan (1998)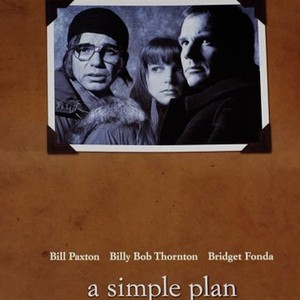 A Simple Plan (1998)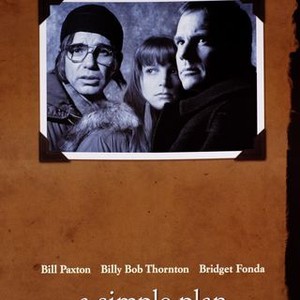 Movie Info
While in the woods near their small town, upstanding local Hank Mitchell (Bill Paxton), his dim brother Jacob (Billy Bob Thornton) and their friend Lou (Brent Briscoe) discover a crashed plane with two things in it -- a dead pilot, and a stash of more than four million dollars. Although Hank is reluctant to keep the money, Jacob and Lou convince him otherwise, and they devise a plan to split the fortune. Things quickly go wrong, however, dramatically affecting the trio and those around them.
Rating: R

Genre: Mystery & thriller, Crime, Drama

Original Language: English

Director: Sam Raimi

Producer: Adam Schroeder

Writer: Scott B. Smith

Release Date (Theaters): original

Release Date (Streaming):

Box Office (Gross USA): $16.3M

Runtime:

Distributor: Paramount Pictures

Production Co: Mutual Film Company, Paramount Pictures

Sound Mix: Dolby Digital, DTS, Surround

Aspect Ratio: Flat (1.85:1)
News & Interviews for A Simple Plan
Audience Reviews for A Simple Plan
Such a suspenseful film. A basic dynamic that is executed flawlessly. Top notch acting and writing.

Powerful and intense, Sam Raimi's drama is a forgotten gem in the director's career. Boasting a strong script and very human characters from Bill Paxton, Billy Bob Thorton and Bridget Fonda, there is very little reason for why this shouldn't be missed.

Fairly simple and straightforward movie about what the promise of a better and more prosperous life can cause seemingly normal and decent people to do. Basically it's a film about the search for the American dream and what people do in order to achieve it. Of course, the film elaborates on that theme by making the characters shades of grey instead of black and white. For the most part, at least. Bill Paxton's character, and his wife, come across more unlikable that Jacob, or even Lou, in the sense that Hank has a stable job and a happy household. The job may not pay him much, but it's noticeable that he and his wife are very happy together. The money changes all of that as it reveal Hank's and Sarah's real colors as they conspire to find a way to oust Lou and taking his share of the money by framing him for a murder that Hank committed. Lou ends up being a more sympathetic figure even though he came across as a massive asshole at the start of the film. So the film doesn't have as many shades of grey as you'd think. The film is extremely well-made. Visually it reminds me of a Fargo with that small-town mentality. And the film is certainly very suspenseful, it's well-paced and well-constructed. The acting, for the most part, is quite good. And I say quite good because I've never found Bill Paxton to be that good, at all. He still has the same robotic delivery and there are some scenes that require him to cry which are just plain laughable. Billy Bob Thornton is incredibly sympathetic in his role. This is a man whose conscience is eating away at him. Everything he's had to do in order to make sure that nobody finds out that they took the money, it's leading him down a path of self-destruction. In the end ***SPOILERS*** he forces his own brother to kill him as he doesn't want to live his life with this black cloud hanging over him. The ending is also pretty great in that it makes everything Hank and Sarah pulled off, the murders, the lies, the manipulation, in order to keep the money, completely and utterly pointless as the moment they spend some of that money, it'll be directly traced back to them. They're in exactly the same situation as they were at the beginning of the movie, but they're far worse off. The promise of those $4 million completely corrupted them down to the core, and now that they didn't get to keep it, they will probably never be happy again. I thought the ending was excellent to be perfectly honest. Simple, but very effective. I didn't think the film was great, I think it probably hasn't aged as well as it could, but this is still a taut thriller and well-worth watching. It won't offer any surprises or twists, but it's a damn good movie nonetheless.

Fabulous dramatic tension here that focuses on greed and how that can pull people apart. Nice interactions between Paxton and Billy Bob.
See Details