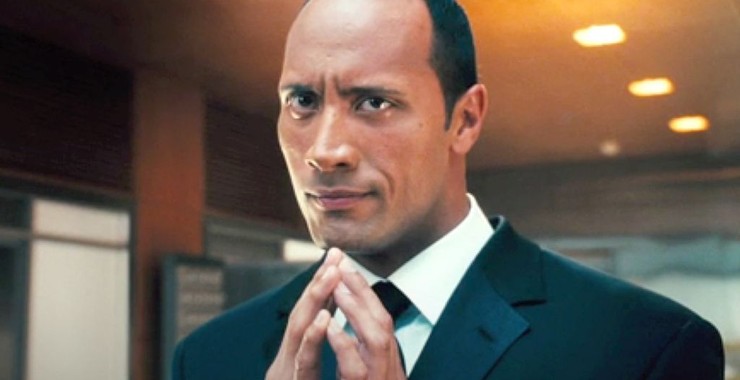 TRAILER 2:27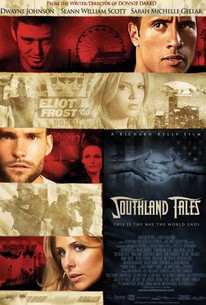 Southland Tales
2006, Comedy/Drama, 2h 24m
106 Reviews
25,000+ Ratings
What to know
Critics Consensus
Southland Tales, while offering an intriguing vision of the future, remains frustratingly incoherent and unpolished. Read critic reviews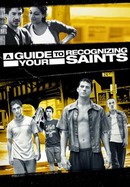 A Guide to Recognizing Your Saints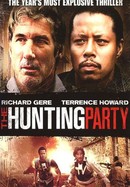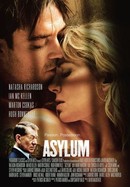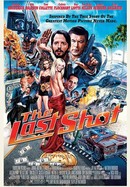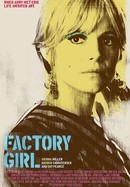 Where to watch Southland Tales
Rent/buy
Rent/buy
Rent/buy
Rent Southland Tales on Vudu, Apple TV, Amazon Prime Video, or buy it on Vudu, Apple TV, Amazon Prime Video.
Rate And Review
Southland Tales videos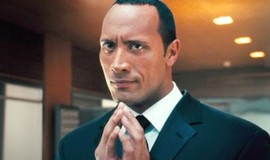 Southland Tales: Trailer 1
TRAILER 2:27
Southland Tales Photos
A scene from the film "Southland Tales."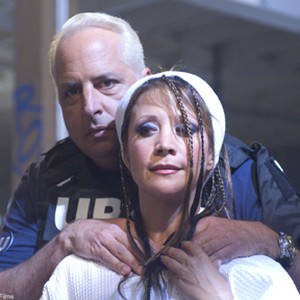 A scene from the film "Southland Tales."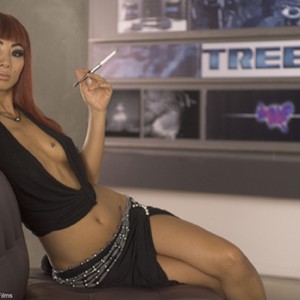 A scene from the film "Southland Tales."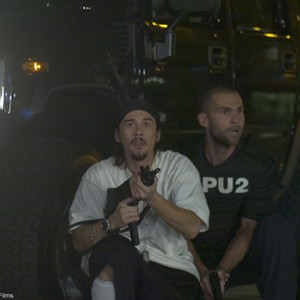 A scene from the film "Southland Tales."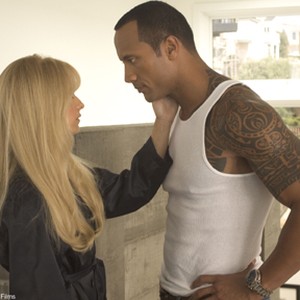 A scene from the film "Southland Tales."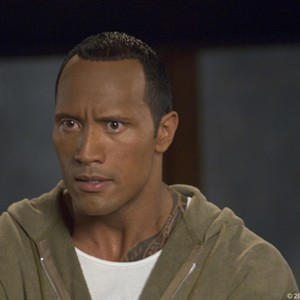 A scene from the film "Southland Tales."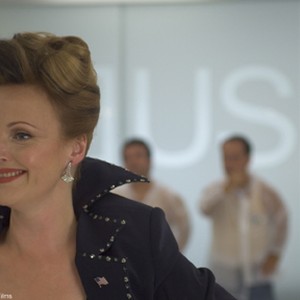 A scene from the film "Southland Tales."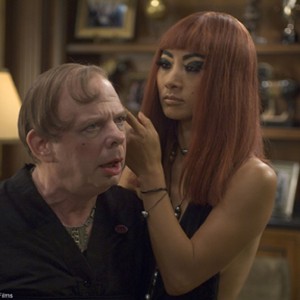 A scene from the film "Southland Tales."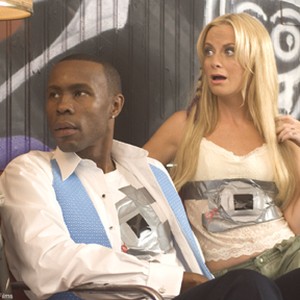 A scene from the film "Southland Tales."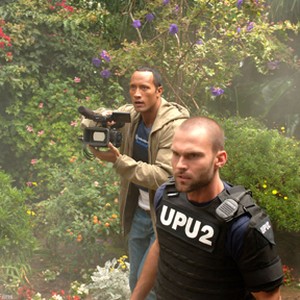 A scene from the film "Southland Tales."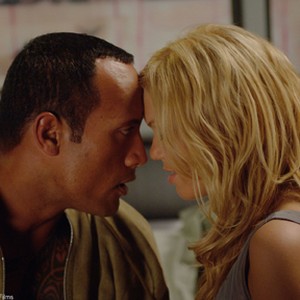 A scene from the film "Southland Tales."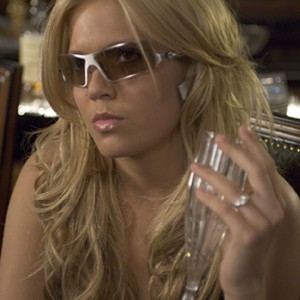 A scene from the film "Southland Tales."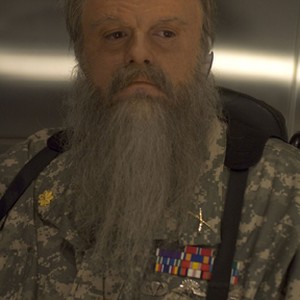 A scene from the film "Southland Tales."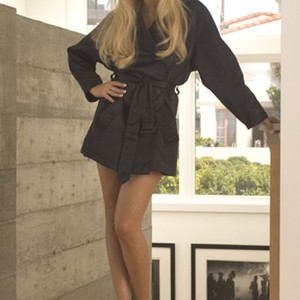 A scene from the film "Southland Tales."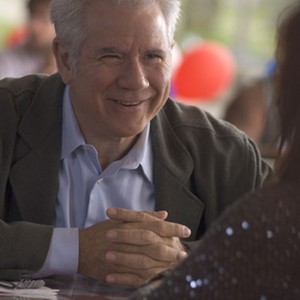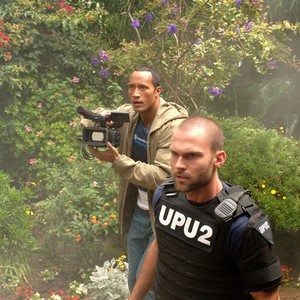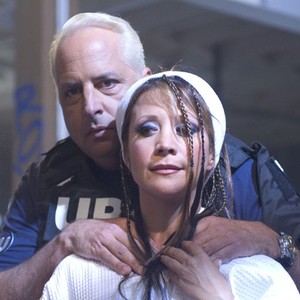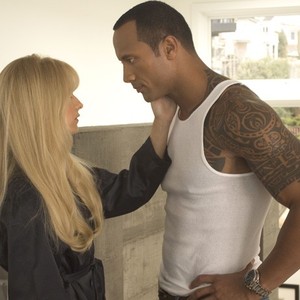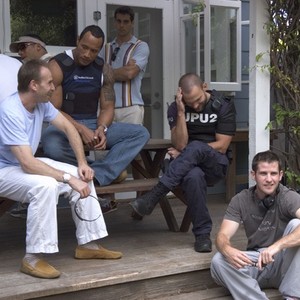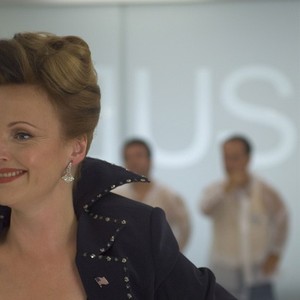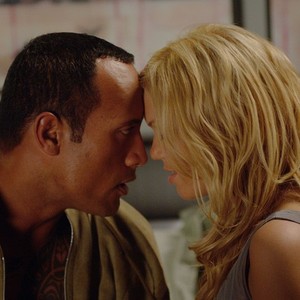 Movie Info
With the United States under the threat of nuclear attack, the lives of several people converge in a dystopian Los Angeles. Movie star Boxer Santaros (Dwayne Johnson) plans his next film with the help of ambitious porn actress Krysta Now (Sarah Michelle Gellar) and troubled policeman Roland Taverner (Seann William Scott). Meanwhile, Marxist revolutionaries, greedy corporations and secretive government agencies pursue their separate agendas among a paranoid populace.
Rating: R (Some Drug Content|Sexual Material|Language|Violence)

Genre: Comedy, Drama

Original Language: English

Director: Richard Kelly

Producer: Sean McKittrick, Kendall Morgan, Bo Hyde, Matthew Rhodes

Writer: Richard Kelly

Release Date (Theaters): limited

Release Date (Streaming):

Box Office (Gross USA): $273.4K

Runtime:

Distributor: Samuel Goldwyn Company, Destination Films

Production Co: Cherry Road Films LLC
News & Interviews for Southland Tales
Audience Reviews for Southland Tales
It feels like a bizarre mix of Blade Runner and Twin Peaks written by Bret Easton Ellis and adapted by Uwe Boll - ridiculous, pretentious, incomprehensible and full of tiring exposition from beginning to end about a universe that couldn't be more uninteresting.

When I asked the only two people I know personally that have seen Southland Tales what they thought of it, they both gave me the same answer "You'll either love it, or you'll hate it." Lo and behold, in reality, I liked it. I can't pretend I fully "got" it. But I definitely "liked" it. It's no Donnie Darko, but it's better than The Box. It's a shame Richard Kelly stopped working, even if I haven't loved everything he's brought out, I absolutely adore his style.

Richard Kelly's Southland Tales is an insanely bizarre and macabre film with Lynchian undertones. An actor named Boxer Santaros goes on a ride-along with a LAPD cop to research a screenplay that he's writing, but events lead Santaros to believe that his screenplay isn't as fictional as he thought and that reality isn't what it seems. The plot is incoherent; full of meaningless tangents that go nowhere and that don't service the main storyline. However, the film is given a certain level of charisma by all of the rich and interesting characters. Additionally, the casting is exceptional, featuring Dwayne Johnson, Sarah Michelle Gellar, Seann William Scott, Mandy Moore, and Justin Timberlake. But, Kelly's ultraliberal political agenda hijacks the film and makes a mess out of everything. Though there are moments of brilliance, Southland Tales tries to do too many things and ends up doing none of them well.

* out of **** The year is 2008. Since this film was written several good years before that time, such a year is considered the future, or at least it is in this story. Parts of Texas have been the target of a twin nuclear assault; while the rest of the world remains far from intact in terms of sanity and order. But Texas is not where our sights are set; most of "Southland Tales", director Richard Kelly's second film, is set in an equally as futuristic Los Angeles. And if you know anything about the place, then there need not be an explanation to the film's title. We are given a story intended to be complex and confusing at the same time; big-time actor Boxer Santaros (Dwayne Johnson) "goes missing" in LA, although we discover that he has retired to the home of a local pimp where he will stay with his part-time girlfriend, ex-porn star Krysta (Sarah Michelle Gellar), who has recently launched a pop album and a reality show. LA is divided into many different groups; those who are political, those who are rebellious (in particular, those who support the neo-Marxist movement), those who are apathetic, and then there are those who are confused. And would you look at that; I'd fit right in with that last crowd. Boxer has written a script with his girlfriend about the future. It's an action epic set in - you guessed it - Los Angeles. He turns to a local police officer Ronald Taverner (Sean William Scott) - who has a twin brother (also Sean William Scott) - for proper inspiration and research towards the role that he intends to play. However, when they're out discovering, things get out of hand and the two split up; with Boxer running in one direction and Ronald in the other. It is later revealed that Boxer is a wanted man, presumably for his "political ties". There's a turning point where Boxer is taken in by members of the political organizations who claim he has been brainwashed by the neo-Marxists. From then on, things just get even more complicated than they were before. You know what: I'm done. There's no point in trying to explain a story told so poorly and without aim. Kelly creates an intriguing vision of the future. This is a future where you need a Visa card to get from state-to-state; where the internet is heavily censored; and where when you preview a commercial depicting two cars getting it on doggy-style, there's applause. Kelly makes it very clear that his target is political and social satire; he wants to satirize politics, celebrities, and just about everything else that he can. He's a free-spirit and there's no stopping him: this is his vision, this is his movie, and whether we can't comprehend his art isn't of his concern. But therein lies the tragedy of "Southland Tales". Most critics and audiences won't be able to understand the damn thing. Sure, I could spot the satirical elements without much effort, but when it came to the methods of storytelling, things got quite complicated. It almost feels like a non-linear narrative, but even those make sense. It's as if every individual scene was envisioned within one of Kelly's presumably odd-ball dreams, and here he's attempting to piece together each dream and create a successful whole. Look, whether he's satisfied with the final product - and he seems to be - or not doesn't matter; his movie is senseless, crude, and mind-numbingly incoherent. Those who like and even love this movie will probably try to change my mind with their ramblings, their philosophies, and their interpretations surrounding this film. I'm just going to say this up front: I don't care. I hated this movie. I appreciate when filmmakers try something new, bold, and daring - you should know that by now - but Kelly's film revels in pretension and an endless list of ideas that lack proper execution. It's an odd concoction of silly dialogue (all of which was probably intentional), obvious satire, and preachy symbolism of both the religious and philosophical variety. Kelly suffers from the delusion that he has made a film for an intellectual audience; while the thing he doesn't understand is that not a single true intellectual is going to find this film worthy of praise or attention. I am told that when the film premiered at the Cannes Film Festival, it was about twenty minutes longer in length. Man, am I glad I wasn't there. To endure a second more of "Southland Tales" would have been an extension to an already maddening and tedious exercise; the "director's cut" is about two hours and twenty minutes, and while that's pretty long for most people, it feels even longer here. Scene after scene, it feels like you're losing your spot in a good book; only to open it up again, select a random page, and begin reading again. I don't know: there's a graphic novel that Kelly wrote to try and explain his material more clearly. More or less, I don't think anything can redeem "Southland Tales". As a follow-up to Kelly's "Donnie Darko" - which I loved - it's a major let-down. But even as a film that stands on it's own, it's just overly complicated and in that sense, nearly stupid. On a positive note; Kelly does have good taste in music, and there's a wonderful scene in which the narrator (Justin Timberlake, who also plays an important character) partially lip-synchs to The Killer's "All These Things That I've Done". Look the scene up on Youtube; it's a rather random riot. And it's the only thing about "Southland Tales" that I'll gladly revisit with confidence.
See Details