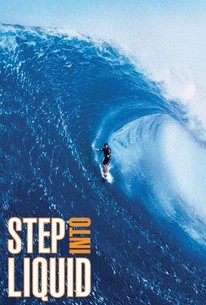 Step Into Liquid
2003, Documentary, 1h 27m
80 Reviews
5,000+ Ratings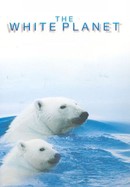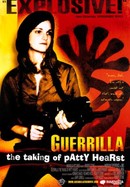 Guerrilla: The Taking of Patty Hearst
Grégoire Moulin vs. Humanity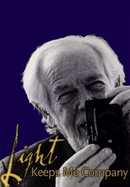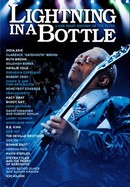 Where to watch
Rent/buy
Rent/buy
Rent/buy
Rate And Review
Movie Info
In a documentary shot in waters all over the globe, director Dana Brown takes on tall waves and surfers who live to challenge them. The film treks from the Irish coast, where a trio of American brothers take on the Atlantic surf, to Rapa Nui in the Pacific, where the Easter Island statues gaze out at board-riding daredevils. Brown also finds good surfing in unlikely places, like Wisconsin and Texas, and charts the rise of female surfers in a sport traditionally dominated by males.
Audience Reviews for Step Into Liquid
For the surfer, if it exists within you. For those who aren't fascinated by the surf culture, it is just a well pieced together documentary..without any really interesting revelations.

This is a great documentary. And the liquid is good the liquid is great. If you love the water and all its aspects you will definitely enjoy it. It has so many good shots underwater or above it is really mesmerizing. It is a good way to experience the beauty of it and its state of mind. And The greatest Surfers Worldwide Man and Women alike and how equal they are to the water. How humble the Pro-Surfers are because if not the sea will charge them for it! The soundtrack is amazing. I loved the sites around the world From Costa Rica, California, Ireland and Hawaii among other great surfing spots! It would be great to see the sport in years to come and where will it take us deep enough on our journey along and Into the Liquid but never forgetting where it all came from. 'Step Into Liquid' director and writer carries on the torch of his father, Bruce Brown's legacy with an even more intense, but momentary glimpse into a rather incredible sport in a sort of follow up made more than thirty-five years later after The Endless Summer. Though difficult for the loyal surfer to explain his love for surfing, which the surfers and filmmakers assure audiences that the "way of life" is as inexplicable as trying to explain what describe what colors look like, Dana Brown and others make an excellent effort in trying to reveal through words and visuals why this sport is indeed "their way of life." As the filmmakers traverse the globe, following more than just an endless summer, they feature thousands of surfers in even some of the most unusual locations (Wisconsin, Rapa Nui, Ireland, etc.) where the participants in the sport each have their own definition of the perfect wave, that extreme point where nature meets a fiberglass board and makes the rider feel so stoked and so addicted. It may be difficult to explain to the non-surfer, or probably even to the surfer, but Dana Brown and others make a wonderful attempt at capturing one of the oldest sports. While the actual ride itself is an intense experience, it is an adrenaline rush to watch it. And, even for the non-surfer, it can be appreciated on the level that you may feel this way about something you participate in, whether it be another sport or activity altogether. That, I highly admire. I didn't expect the movie to approach this topic, but I was hugely impressed by the way it told the stories of so many surfers and then summed it all up by saying that 'real surfers don't say 'Dude.' It turns your attention away from the automatic surfer stereotypes (which, as is also explained, were started in large part by movies like Gidget and Fast Times At Ridgemont High) and shows you why those stereotypes are so shallow and misled. This never really bothered me because I was never the kind of surfer that you think of when you hear these stereotypes or even the word surfer, I was more of a beach bum who was into just about everything else under the sun and on top of the sand except for surfing, mainly because I couldn't afford a surfboard. Step Into Liquid, however, goes to great lengths to show what an intense and moving experience surfing can be, regardless of what the waves are like. I think that the most important function of the documentary is that it shows how something like surfing can bring people together. We see professional surfers being towed into 50 and 60 foot waves and surfing at suicidal speed, but we also see a man traveling to Vietnam with his teenage son, surfing on everything from sand hills to waves less than a foot high while being followed and venerated by hoards of screeching Vietnamese kids. Then you have a group of guys who go surfing in Scotland, of all places, and bring together kids from northern Scotland with kids from southern Scotland, which are separated almost to the point of being separate countries along religious lines, with Catholics in the north and Protestants in the south (unless it's the other way around). From a technical standpoint, I was most impressed with the extent of the effect that they were able to achieve through the almost constant use of slow motion (so much for 'no special effects...') and the outstanding musical selection on the soundtrack. The Browns have done an incredible job of showing everyone else how leisure can turn into passion, how simple water can inspire people to reach heights they never thought possible, how a boy and his dog can do what they love and achieve like never before, how fun can make the world go round. Like watching top notch aerial trapeze artists or gifted dancers, beholding the world's best surfers riding momentous 20 to 60 foot waves is a thoroughly entertaining, at times mesmerizing experience. The young masters of this sport display consummate athleticism, not to mention courage, abandon, an ultimate level in the pursuit of thrills, rivaled perhaps only by the most difficult reaches of alpine skiing. In this film, Brown extends the tradition initiated 37 years ago by his father, Bruce Brown, who made the first great surfer film, "The Endless Summer," released in 1966. There are interesting contrasts between the two movies. "Endless Summer" was a simple, lyrical ode to the pleasures of youth, following two young amateur surfers as they sought the adventure of new surfs at beaches around the world. A road movie propelled by waves. The music was soft and easy and had continuity, and Brown pere's narration was full of adolescent good humor. "Liquid" is more complex in several senses. It's structure is one of brief separate surfing stories, and it features a larger number of surfers, several of them seasoned pros. It is a more political film as well, setting two of its stories in Vietnam and Ireland, where, Brown suggests, teaching some kids to surf may help right the world's wrongs. It is definitely more techie. Surfers launch into the biggest waves in Hawaii and on the Cortez Bank after being towed into position by large jet ski rigs, analogous to helicopter skiing. Some surfers use a most peculiar hydrofoil board contraption, the stability of which defies simple logic. Technical achievements in filming abound as well. The film also puts a face on danger, featuring in one episode a young man rendered quadriplegic by a surfing accident. Professionalization, politics, technology, danger. Clear and present overtones in the culture of our times. It follows that, overall, the biggest contrast between the films lies in the seriousness of "Liquid." For all of its narrative allusions to pure fun as the main goal of a surfer's life, and occasional antics that amuse (surfing in Sheboygan, Michigan for one), there is a pervasive earnestness in the stories. Simple fun in 2003 is harder to purchase than it was in flower child times. We are now less innocent. Still, if you liked the original (I have seen it at least three times), you will find this one absorbing as well. What's really fun is to see it in a theater like I did, surrounded by aging (former?) surfers whose laughter helps balance the film's somewhat somber tone. Second generation surfing documentarian Dana Brown (son to Bruce Brown, who directed The Endless Summer 2) strikes out with his own original piece of filmmaking with his 2003 ode to the world's surfin... read more g enthusiasts entitled Step Into Liquid. Part travelogue, and part attempt to redefine surfing's image, Brown travels to some of the ordinary surfing locales -- such as Hawaii and the West Coast of the United States -- as well as some rather unexpected ones, including the west coast of Wisconsin on Lake Michigan to Easter Island to a secular surfing school in Ireland. While in these diverse locations, Brown interviews the numerous souls whose lives have been taken over by the lure of surfing, ranging from seasoned professionals to casual hobbyists, in an attempt to dispel the myth of surfers being perpetually stoned slackers. Step Into Liquid was selected to screen at a handful of film festivals in 2003, including the Nodance Film Festival in Park City, UT

Beautifuly filmed Surf Documentry. I love that it's not cliche. Personaly I feel a sense of freedom watching it. Even tho I've only surfed a handfull of times this doc really validates my connection to those times. Good soundtrack.
See Details