What to know
critics consensus
Summer of '84 suffers from an overreliance on nostalgia for its titular decade, but a number of effective jolts may still satisfy genre enthusiasts. Read critic reviews
You might also like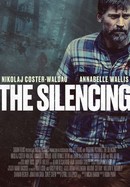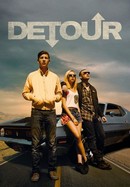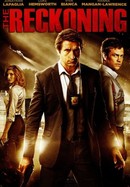 Where to watch
Rent/buy from $1.99
Rent/buy from $1.99
Rent/buy from $3.99
Rate And Review
Movie Info
Teenager Davey Armstrong is a conspiracy theorist who begins to suspect that a neighboring police officer is a serial killer. With help from three friends, Davey launches a daring investigation that soon turns dangerous.
Audience Reviews for Summer of 84
Loved it. The film is sharp and original, even if the everybody is comparing to Stranger Things. This felt so surreal and these filmmakers are creating a new niche in the market for these films. Who really cares if it relies on nostalgia for its storytelling, that's what makes these films relatable. The ending is a cold and true conclusion, which I hope is followed by a sequel set 10 years later. This deserved a wider audience and I hope it develops into a cult film. A must see. 12/01/2019.

The decade of the 80s has always been one that's offered rich material for movies in the years since the decade ended close to 30 years ago. And, really, that nostalgia became more prevalent in the early-to-mid 00s when, the parents of my generation, had started to grow nostalgic for the days of their youth. See, because you're never nostalgic for the days of your youth just as you get done living it so, again, during the 90s, you didn't see that many movies that openly embraced the 80s nostalgia, people had just left that decade and they wanted something new. And, in regards to that nostalgia that we now see in films all the time, and artists like Carpenter Brut (whom I love), that take an 80s aesthetic and synth-heavy sound and combine it with guitars and drums to, really, create a great mix. Listen to their song Leather Teeth and tell me it's not the most metal song. Anyway, from the fashion, the hairstyles, the music, the slang, the 80s have proven to be fairly popular in modern media, more so than a lot of other decades. This brings us to this movie. Now, to me, the thing with nostalgia is that you can't sort of flaunt it. I understand that you need the music, you need the fashion, you need the sense of camaraderie and friendship, at least in this movie, between your characters, but what I don't want, nor anyone else for that matters, is a movie that flashes, with garish neon lights, that they're a movie based in the 80s. That sort of nostalgia is honestly kind of nauseating and misses the point of the whole thing. It's sort of like they're begging for your attention and, admittedly, I probably bought into the RottenTomatoes consensus a little too much and I was expecting this to be nauseatingly nostalgic, but it's really not. At least I didn't think it was. Yea, there's some things here and there about the movie that do feel a bit forced, like the whole thing with the kids giving each other shit all the time and talking about getting laid. It's not that these kids wouldn't talk about that, it's just that the movie is forcefully trying to sell its setting more than it's trying to establish its characters. But those are really minor issues in the long run. As far as this movie is concerned, however, I came to really enjoy it by the end. Of course, that seems to suggest that it was rough to get into, but what I mean is that, for most of the movie, I thought it was good, but the last act pushed that to really good. I suppose we'll get into the reasons for that later, so this may end up including spoilers. Story is basic, these four teens, led by Davey, investigate Davey's neighbor, Mackey (a cop), as Davey believes Mackey is the Cape May Slayer, a serial killer who has murdered thirteen boys from the ages of 12-16 (the same age group our leads are in) and fifteen people overall. The movie is, essentially, their investigation. And the thing that I liked about this movie, one of them at least, is that the film sort of frames this as something these kids do. Something that's kind of an adventure for them but something, that, you believe, will end up not having any basis in reality. Sort of like a more modern Stand By Me except, in this case, the McGuffin/goal is to expose Mackey as a killer. With that said, however, as much as I do like the dynamic of the group of boys the film focuses on, outside of a few lines here and there, there really isn't much in the way of development for any of them. Eaton comes from a home where his mother and father are constantly arguing and his older brother hates him. Woody's mother is depressed or something. Nikki's parents are divorcing. And that's about it. There's nothing for Farraday and there's nothing for Davey, who's the one driving the narrative forward with his insistence that Mackey is a murderer. I suppose what matters is the dynamic between the Davey, Woody, Eaton and Farraday (and Nikki, if you wanna put her in there) and the dynamic is definitely a strong one. Like I said, there was some forcefulness in their interactions earlier on, but it settles down and these four do end up feeling like a group of friends. They constantly rag on each other, as you would expect. As far as flaws, to me, there really aren't any that I can pinpoint right now. I'm not saying that the movie is perfect, because it's not, it's just that they do a very good job at telling this story with the characters they have available. While there are very few flaws that I could accurately point out, until the climax, the movie is always good. It's never very good nor great nor amazing, but it is a consistently good movie throughout and it's one that only improves as the story keeps progressing and you go deeper and deeper into the rabbit hole of this conspiracy and whether or not Mackey is responsible for the murders. Another of the things that I like is how the story naturally progresses, with the boys slowly uncovering more and more pieces of the puzzle which, in turn, implicates Mackey more and more. It's not like you haven't seen it done in this way before, it's just that it's really satisfying to watch this narrative play out with its twists and turns. Though, really, there aren't that many if I'm being honest. I mean, if it wasn't Mackey, who else could it have reasonably been? There's nobody else even in the conversation in this movie. No one else is ever hinted at. Though I also do think it NOT being Mackey would have worked tremendously as they could have told the story that this was just a boys' adventure gone wrong. But, at the same time, the ending really wouldn't have the impact that it has. So you look at this movie, its narrative, characters and structures and you probably think that the kids save the day and no one important ends up dying. Well, my friends, you would be wrong. And that's the best part of the movie to me. Davey, Woody and Nikki eventually find concrete proof that Mackey is the murderer, in spite of Davey's parents not believing him at first, and they present it to the police. Mackey escapes and, of course, hides out in Davey's attic. He uses chloroform on Davey and Woody (who was sleeping over at Davey's) and takes them both to a secluded forest, where he dumps the bodies of his victims. There's a bit of a flaw in this regard. Woody, I'm sorry to say, is really fat. Davey's room is on the second floor. Now I could buy that Mackey chloroforms Davey and carries him down the stairs, since Davey is really skinny. How in THE fuck does he do the same with Woody without anybody (like Davey's parents) hearing anything??? It doesn't make sense to me and they don't actually show Mackey taking the boys to the forest. He chloroforms Davey, scene fades to black, when Davey wake up, they're both in Mackey's car in the forest. So they really did try to get out of that one without anyone noticing, but it doesn't really work. Regardless, Woody really is kind of the emotional backbone of the movie and his friendship with Davey is a strong one, so I get the need for him to be there, but still. Anyway, the point is that the movie does not end on a happy note. MAJOR SPOILERS, but Woody has his throat slit by Mackey. Mackey ends up not taking Davey's life as he wants Davey to live a life spent looking over his back, not knowing when Mackey is gonna come for him and kill him. Mackey escapes, Davey survives with a few injuries and the movie ends. And I really like that dark ending, the bad guy gets away with what he did and he takes one of Davey's friends away from him. And, not only that, Farraday and Eaton, Davey's two remaining friends, end up distancing themselves from him, no doubt indirectly blaming him for Woody's death. The good guys take the L and Davey is never going to be the same as a result of what happened. I do think there's something to the fact that if Davey had not insisted on keeping up his investigation that Woody would still be alive. So, while Davey's intentions were just, he's gonna be feeling the consequences of his actions for a long time. And I loved that ending. It's dark and it doesn't provide any clear satisfactory end to Mackey's reign. It's a great ending to what ends up being a really good movie. I would easily recommend it. I like the tone, the casting, the writing and the ending. It's not a flawless movie, but it doesn't need to be. So, yea, I'd give this an easy recommendation if you've got the time. PS: I know there's gonna be comparisons between this and Stranger Things as a result of it involving a group of four friends investigating some sort of mystery. I'm sorry, but Stranger Things did not start 80s-themed nostalgia media, it's just the most recent and popular example. Look, I love Stranger Things myself, but it's a series that borrows heavily from other sources to create something that feels fresh and tremendous. The filmmakers behind this movie also made Turbo Kid, a retro futuristic nostalgia film released a FULL year before Stranger Things. Turbo Kid, again, borrowed heavily from the 80s in its post-apocalyptic setting. So it's not like the people behind the making of this movie are sort of hitching their train to the Stranger Things bandwagon. So if that's a thing that's being said, it needs to be nipped in the bud.