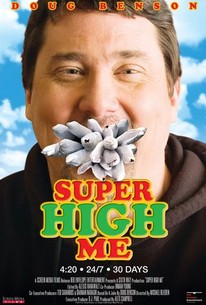 Super High Me
2007, Documentary, 1h 34m
8 Reviews
5,000+ Ratings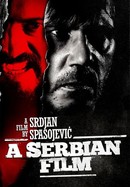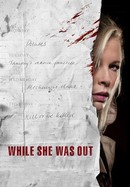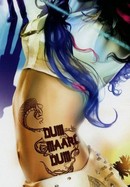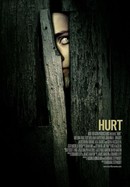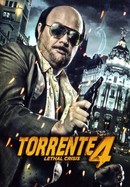 Torrente 4: Lethal Crisis
Rate And Review
Movie Info
Comic Doug Benson conducts an experiment in which he abstains from marijuana use for 30 days, then smokes it continually for 30 more.
Rating: R (Pervasive Drug Content|Language)

Genre: Documentary

Original Language: English

Director: Michael Blieden

Producer: Alex Campbell

Release Date (Theaters): limited

Release Date (Streaming):

Runtime:

Production Co: Sixth Way Productions, Wabi Pictures
News & Interviews for Super High Me
Audience Reviews for Super High Me
Super High Me is a hilarious documentary about comedian Doug Benson who smokes weed for thirty days and documents the effects of his experiment. Obviously this is a stoner parody of Morgan Spurlock's Super Size Me, and it is a pretty good idea. The film also takes a look at why marijuana should be legalized. As his experiment ensues, Benson interviews patients who use it on a regular basis and give their reasons as to why they use it. There's some great comedy here along with some serious material, and this is a worthwhile documentary that should be seen by any viewer looking for something truly entertaining to watch. Although far from perfect, Super High Me definitely overcomes its shortcoming by offering the viewer something different. We get to see the hilarious results of Doug Benson as he tells his jokes under the influence, and what it does. I really enjoyed the documentary, but I felt it could have been better considering the subject matter. If you enjoy these types of films, I suggest you give it a shot. Through all the craziness, there is something good here, and it should be seen as a mindless piece of documentary filmmaking with few serious points on the legalizing issue. Benson presents some original material here that has just got to be seen. The film is flawed, but very funny and manages to get some effective points across despite the funny experiments and effects of pot for 30 days straight.

A funny look at pot. I believe it works as medicine.. but it's also pretty annoying when you have to spend any kind of time with stoners. I don't smoke weed at all, but I don't think it should be illegal. I liked how funny and factual this documentary was.

Super High Me is nowhere near the invasive and dramatic film it parodies, Super Size Me. The entire premise is based on smoking marijuana for thirty days, being sober for thirty days prior. Tacked on is the fight between California dispensaries protected under state law, versus the federal government, which does not enforce aforementioned law. All the while we switch back to comedian Doug Benson, on the road for his stand-up comedy, commenting on the experiment and making pot related jokes. He also talks and interviews with fellow comedians who make their living off of drug related material. There are several tests done on Benson, including lung capacity, sperm count, and psychic ability, but none of these tests proves anything, and doesn't make a statement about the industry at all. It isn't until the very end that the argument for legalization comes to a head, citing the supposed increase in government revenue...which is the only plausible thing said in this entire film. If they had stuck to a documentary on the dispensaries' fight, and the history of marijuana illegality, it would have been an interesting film. Benson is marginally funny, but mostly stumbles around with glazed over eyes.

"4:20. 24/7. 30 Days" So, Super High Me is a movie that takes Morgan Spurlock's hit documentary Super Size Me, and only changes one thing; instead of eating McDonald's for 30 days, Doug Benson will smoke weed for 30 days. Before doing so, he will abstain from marijuana for a month, to see the changes in his personality and health from not smoking to smoking. They kind of failed in this regard though because they could have gone much more in depth, but decided to fill the time with Benson's standup routine. As it is, it's still a decent and funny little ripoff documentary.  If this movie proves anything... well it didn't really. I don't know if the filmmaker intended on teaching us anything about the effects of marijuana, but he didn't. The film is kind of irritating, in that it doesn't really have a reason to exist. Spurlock wanted to show the effects of eating McDonald's for 30 straight days, and it Benson just wanted an excuse to get high for 30 straight days.  I enjoyed the film for the most part, but the critic in me just can't get over what a missed opportunity this was. You could have tried to really prove that there's no harmful effects from marijuana, yet you just let this comic make it look like all pot smokers are the cliché slow talking, idiots. Part of it is an act and that's what makes me angrier. I know this movie wasn't trying to make a case for legalization and that's what let the part of me that enjoyed it take over more. Not every weed movie has to be an activist for it, so I can understand the approach of really just having fun and also kind of promoting medical marijuana in the process. This movie won't help or hurt your view on marijuana. It just merely exists. 
See Details