What to know
critics consensus
Support the Girls handles serious themes with wit and humor, and provides a strong showcase for Regina Hall and a talented ensemble cast. Read critic reviews
You might also like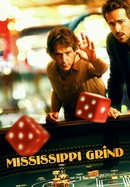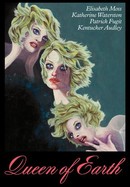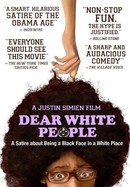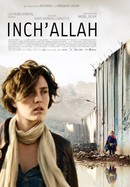 Where to watch
Rent/buy from $2.99
Rent/buy from $2.99
Rent/buy from $3.99
Rate And Review
Movie Info
Lisa is the general manager of Double Whammies, a sports bar that features skimpily dressed waitresses. Always nurturing and protective of her staff, she soon faces one trying day that tests her optimism at every turn.
Audience Reviews for Support the Girls
The sense of humor doesn't always work in this witty comedy, but Regina Hall has a lot of charisma and is able to make the whole experience more enjoyable than we might imagine, even if the movie loses energy and doesn't seem to know where to go after a certain while.

As someone who worked fast food for 6+ years this absolutely nails the hectic, non-stop barrage of random problems encountered in a single day, but more impressive is how Andrew Bujalski's screenplay and ultimate film are able to walk through this world and be both entertaining and engaging without relying on any kind of standard structure. Rather, Support the Girls becomes this lived-in, authentic slice-of-life dramedy that emphasizes the granularities of our existence and explores them with a sincerity you can't help but warm up to no matter how different or similar your own experiences. Needless to say, I fully support the girls.

THE SISTERHOOD OF THE UNRAVELING PANTS - My Review of SUPPORT THE GIRLS (4 1/2 Stars) As the end credits rolled for SUPPORT THE GIRLS, I turned to my friend Michael and said, "Wow, what a knockout!" Going in, I thought I was in for a wacky workplace comedy set in a HOOTERS-style establishment. There'd be boobs-a-flashin', gross outs, and a fair share of sister-necking clap-backs guaranteed to satisfy lovers of GIRLS TRIP. What I got instead is a quiet, layered, wonderfully performed celebration of sisterhood, a literal primal scream aimed squarely at the patriarchy, and easily one of the best films of 2018. It's a shame so few have seen it. Yes, the marketing feels like a bait and switch, likely disappointing those with specific expectations, but lovers of thoughtful filmmaking which takes great care to follow its characters beat-by-beat will find this immensely satisfying and perhaps revolutionary. Writer-director Andrew Bujalski, one of the godfathers of the mumblecore movement, follows Lisa (Regina Hall), the manager of DOUBLE WHAMMIES, a sports bar with an emphasis on "boobs, beer and big screens". Set mostly over the course of a single day, we first meet Lisa as she sits alone crying in her car. We don't know why just yet, but she quickly stuffs down her feelings to put out fire after fire at her job. There's an intruder stuck in the air vents, a new batch of trainees to address, a secret car wash fundraiser she's hiding from her boss, a thieving employee, day care needs, a lost cable connection, a failing marriage, toxic male customers, and on and on. Barely keeping it together, Lisa serves as a den mother of sorts to her staff, led by the effervescent Maci (the supremely gifted Haley Lu Richardson), and the no b.s. Danyelle (the understated and lovely film debut of Shayna McHayle, best known by her rapper moniker, Junglepussy). As they train the new recruits in this Texas dive by the side of a freeway, they understand that it's a survival job where they have to make their customers feel less lonely. Violence, emotional or physical, could erupt at any second, so they learn how to make men feel heard and seen. As they navigate patriarchal society, one thing remains true - they look after each other. One incredible moment exemplifies this so well as Lisa loses it and flips off a bird in the sky. Damn that bird who can fly away whenever it wants! As she does so, Maci pops out of a door, sets off a confetti cannon and shouts, "You're the best and we love ya!" It's such a joyously specific way of getting its point across and made me love this film even more. What struck me with this film is that people of color rarely get to headline movies like this. SUPPORT THE GIRLS plays like a small Sundance movie along the lines of PIECES OF APRIL starring Katie Holmes. In that film, she puts out fire after fire in order to cook a Thanksgiving turkey. It's a simple beauty of a film, but we keep getting these same stories starring the usual suspects. It's always the Katie Holmes' or the Amy Adams' or the Emma Stones' who get to deglamourize themselves and go naturalistic. When people of color headline movies, they're usually either sassy comedies or "important" period pieces. In SUPPORT THE GIRLS, Regina Hall gets to be a modern woman, a caring professional with fire and passion in her blood. She's not self-righteous, she's just right. She's flawed yet brave, kind, and focused. It's so rare to see and beautiful to experience. In a perfect world, this insanely talented woman would be a shoo-in for an Oscar for this performance. I'm worried she'll be overlooked, and it's quite unfair. SUPPORT THE GIRLS feels like a mash-up of Italian neo-realism, Jim Jarmusch, Kevin Smith, Richard Linklater, and a little bit of THE FLORIDA PROJECT's Sean Baker. Although it's a rambling, shaggy dog slice of life story, it stands apart from these other films by sticking closely to its theme of female empowerment and survival. It's no coincidence that Lea DeLaria has a small but key role as a lesbian customer who will say and do anything to protect these women. Brooklyn Decker also nails her one scene late in the film as a shill who accepts the dehumanization of women as just part of the corporate structure. To her, it's an improvement when these establishments move from boobs to butts as their focus. I also thought country singer Jana Kramer did a fine job with her one scene as one of Lisa's naysayers. Not every woman is on board to support one another. James Le Gros shines as Lisa's fairly vile boss. Men like him are so casually in charge that they don't even see their own misogyny, yet the fact that he's dead inside feels like a comeuppance of sorts. SUPPORT THE GIRLS avoids grand moments and confrontations, aiming for truth instead. A late set piece feels a little too frantic with some storytelling pieces skipped over a little too fast, but it all leads to that incredible final scene. A quietly devastating film like this goes out on something simple, but it's not at all quiet. It's the most appropriate cry out into the void, the most wonderful display of feminism and odd elation, and a deliberately ear-piercing stunner. So is this fantastic film.