Sword Bearer
(2006)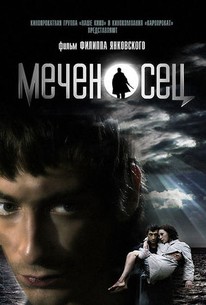 AUDIENCE SCORE
Critic Consensus: No consensus yet.
Movie Info
A troubled man develops a steely method of self-defense in this action adventure tale from Russia. Moody Sasha (Artyom Tkachenko) was the product of an abusive upbringing, and after years of trying to escape his past, he finds himself back in his hometown for the first time in years. Sasha quickly learns some things never change after he's beaten by a gang of toughs he know from his school days. However, his assailants don't know that Sasha isn't quite the boy he used to be -- he's developed a strange supernatural talent that allows a long, deadly fighting sword to grow from his wrist when he's in danger. Sasha's need to defend himself grows greater when he tries to rekindle his romance with Katya (Chulpan Khamatova), a beautiful girl he's loved for years. One of the thugs who jumped Sasha now fancies himself Katya's boyfriend and will punish anyone who comes between them, but with the help of his sword Sasha plans to turn the tables on his attacker.
Critic Reviews for Sword Bearer
There are no critic reviews yet for Sword Bearer. Keep checking Rotten Tomatoes for updates!
Audience Reviews for Sword Bearer
½
The Sword Bearer started out as a real treat. It was shrouded in mystery, and unlike English language blockbusters, I hadn't overdosed in trailers, posters, and message boards. We see a motorcycle crash, and then a logging truck cut in half. As the mystery evolves, we find both gangsters and cops are after our protagonist. He's a normal guy, but when he gets angry he has the ability to grow a blade from his wrist. As the film progresses, it adds more tasty tidbits. He seems to kill anyone, even those pleased to see him. Later he picks up a girl and they go on the run together. The film looked gorgeous, in a bleak and realistic setting. The only real problem is the lack of explanation. I have no idea why any of these events took place. It seems so inconsequential to the writer to have some kind of narrative focus, that it's a film of set-up and no payoff. There's certainly a lot to be loving here, but being unable to invest in the character was a major flaw. It does show how one act of violence will escalate out of control, but should we allow people to just walk around the film world with knife hands and no explanation?
Luke Baldock
Super Reviewer
½
This movie had so much potential to be good, but it falls short in so many places. This was not what I was expecting when watching this.
The concept of the story as a whole is interesting, but it is the telling of the story that really degrades this movie. The beginning of this film starts out with a bang sparking your curiosity as to what has taken place and why. Well, after the first 5-10 minutes the story really falls apart and becomes quite boring. This movie moves really slow and it drags a lot, especially in the middle when you get a little too many sex scenes. Not only does the story move too slowly, but it leaves a bunch of unanswered questions, including the biggest one of them all. You will know what I mean if you decide to watch this. The only thing that saves this from becoming a disaster is the cinematography, which is done pretty well at times.
The acting is par at best. The storytelling probably accounts for the lack of emotion from the characters. The only thing to really note here is that Katya (Chulpan Khamatova) is cute. She, along with the earlier mentioned cinematography are a few of the only positives regarding this film. Another thing about the characters is that many of them are undeveloped and unexplained so you don't really get a chance to see who they really are. At the same time, there are a few times when characters would just disappear and not show up again in the movie.
Those of you that are expecting some good action out of this, you are mistaken. There is almost no action in here what so ever. There were many times where the movie makes it seem like a fight will break out, but 1 of 3 three things happens. Nothing ever happens, the fight ends as quickly as it started, or the movie cuts away to something else then cuts back when it is done.
This is another one of those movies where the title and cover are pretty much the only worthwhile things to look at. Do yourselves a favor and watch something else.
Sword Bearer Quotes
There are no approved quotes yet for this movie.